Piano Freestyle Beat Video - Django Unchained
Video showing the making of Django Unchained Piano Freestyle Beat
Django Unchained Piano Freestyle
This one is an original. I made the sample flip beat first and added the piano part afterward. What you see in this video is me doing the piano freestyle (improvisation) over the basic sample flip and finger snap. The finger snap serves as the metronome, keeping time for me in the video.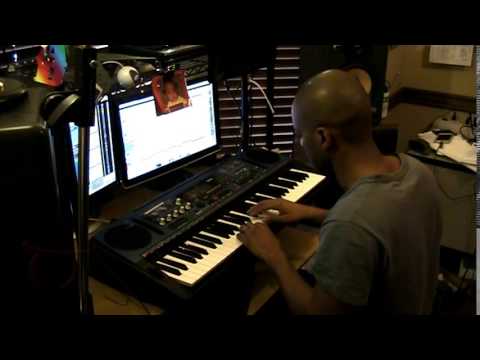 Image for Piano Freestyle Beat Video - Django Unchained –
I was pleasantly surprised to do the whole thing without any mistakes. I wasn't concerned about the video camera this time. It was already recording when I started making the beat. I forgot about it when I was doing the piano.
In this second video, I simply added the completed drum track so you can hear how the final version sounds.
This is the FINISHED PRODUCTION of the Django Unchained Piano Freestyle Sample Flip Beat that I created in memory of my friend and Brother in Christ, Curtis Price. Lord willing, I will keep giving all I can to reach and help people, in music and in life, like He did with me.
"Piano Freestyle" - Unrehearsed improvisation on pison. Grown-man Hip-Hop or Jazz

This is just something I do to have fun and work on my ear training. I am not a pianist at all and I don't know how to play piano like a pianist. I just try to make the keys play what I hear in my head.

Unlike most of my piano freestyle videos, I captured this freestyle recording in Propellerhead Reason. So, the video is not only version of the "song" that I'm making up on the fly. The complete song is available for download.
I'm still not able to perform this version again...yet.
Download The Beat
Click the image below to download Django.