---
Like, Comment, Share
2 Tim 3
2 Tim 3
by Taurus M. James
Ad Film Soundtrack TV
103
4:48

Found in...
My Soundtrack
Image: – – TaurusBeats
Genre(s): Soundtrack (Film, Television theme, Video Game), Cinematic
Mood(s): Aggressive/Driving, Angry, Cinematic, Dark/Mysterious, Dramatic, Eerie/Ethereal, Intense/Foreboding, Moody, Somber/Dark, Urgent/Impassioned
Tempo: Fast 103 BPM
Other Descriptions: Aggressive, Orchestra, Piano
An intense track with a urgent/alarming feel to it. Would be a nice television drama theme song. In fact, I created this one while watching the opening credits to my crime drama television show - Law & Order - (with the volume turned down).
"This know also, that in the last days perilous times shall come."
- 2 Tim 3
I created this track as part of my own personal soundtrack as a voice to remind me of the days ahead. In my mind, the days ahead are personified - each one bringing his destructive arsenal and unrelenting attacks. This is their intro music.
Produced by Taurus M. James for Taurus James Productions / Recorded and Mixed by Taurus M. James at The Bat Cave, Layton, UT / All Instruments by Taurus M. James / ITNOJ Music (ASCAP), pub
MUSIC Type
vocal, instrumental, remix, a capella, minimal, sample flip
MUSIC Use Suggestions
exercise, fitness, running, dancing, party, background, commercial, advertisement, ads, road trip
MUSIC Tempo
94bpm (Medium 81bpm - 110bpm)
MUSIC Themes
world, international, wild west, nature, horror, relation, shopping, fashion, party, sports, 1920s, american history, tropical, kids, sci-fi, technology, 1960s, biker, punks, high class, , religious, holidays, farm, rural, fantasy, movies, christmas, entertainment, showbix, 1950s, places, 1970s, education, action, mystery, crime, las vegas, 1980s, martial arts, runnung, fitness, driving, road trips
MUSIC Moods
abstract, repetitive, robotic, mechanical, scientific, futuristic, sparse, atmospheric, ambient, dreamy, elegant, graceful, ethereal, heavenly, hypnotic, lush, magical, panoramic, pastoral, shimmering, swirling, trippy, builds, grows, busy, catchy, dramatic, adventurous, angry, dangerous, dark, eerie, haunting, evil, sinister, fearful, mean, tough, mysterious, ominous, paranoid, scary, stealthy, strange, weird, suspenseful, uneasy, earthy, organic, emotional, anticipation, anxious, childlike, demure, disappointed, heartwarming, introspective, lonely, nostalgic, reflective, poignant, sentimental, thoughtful, energetic, aggressive, driving, lively, hi-energy, rowdy, urgent, wild, frantic, erotic, naughty, raunchy, sexy, fun, comical, humorous, drunken, whimsical, insistent, Positive, optimistic, bright, carefree, happy, joyful, inspirational, uplifting, satisfied, contented, upbeat, punchy, quirky, relaxed, laid back, lazy, peaceful, calm, romantic, passionate, sensual, tender, sad, depressing, melanchoiy, melodramatic, strong, anthemic, bold, confident, determined, epic, majestic, noble, dignified, patriotic, powerful, sophisticated, victorious
INSTRUMENTS
brass, bugle, french horn, trombone, trumpet, tuba, horn section, big bamd, brass band, drumline, marching band, rock band, symphonic band, drums, percussion, guitar, bass, world guitar, lute, dulcimer, keyboard, harpsichord, organ, piano, orchestra, hits, stabs, reeds, woods, wooswinds, accordion, bassoon, clarinet, english horn, flute, oboe, piccolo, recorder, saxophone, badpipes, didgeridoo, duduk, strings, cello, celtic harp, fiddle, harp, pissicato, viola, violin, upright bass, string section, synth, synthisizer, vocal, a capella, beat box, chikd, chanting, choir, gregorian chant, opera, scat, male, female, vocoder, whispering
---
See also...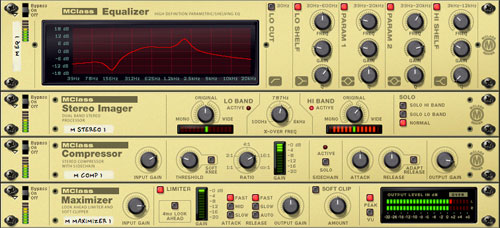 Question from subscriber:
Hey man, i really like your beats and especially your sound. And i was wondering if you master your beats in reason or with another program because they always sound really good to me. And when i want to get a certain sound in reason my stuff seems to overdrive most of the time.
My daughter is so captured by the Happy Feet movie now. So, I decided to name this track Tami Happy Feet.
It has a nice groove to dance to with piano and guitar accents.
---
Share on social media
TaurusBeats uses AddThis share buttons so you can easily share your favorite content from this site to your Facebook, Twitter, and more.
To share this on social media, click on the share icons. You will be prompted to connect your social media account if you have not already.
Thank you for sharing!
---
Comments