Angel (Remix)
Angel (Remix)
by Taurus James
Experimental
135
4:10

Found in...
Closer
I made a dramatic remix to Angel by Natasha Bedingfield. I even made a series of videos showing how I came up with the foundation of the Moody instruMental Remix. The videos take you through the arrangement of the bass, piano and drums and gives insight into the creation of the mood for the remix and also gives tips about: creating drum movement, mood creation, using Propellerheads Reason 4
Angel - Natasha Bedingfield - Tracks downloaded from Jamglue
4/27/2009 4:41:23 AM
MUSIC Type
vocal, instrumental, remix, a capella, minimal, sample flip
MUSIC Use Suggestions
exercise, fitness, running, dancing, party, background, commercial, advertisement, ads, road trip
MUSIC Tempo
94bpm (Medium 81bpm - 110bpm)
MUSIC Themes
world, international, wild west, nature, horror, relation, shopping, fashion, party, sports, 1920s, american history, tropical, kids, sci-fi, technology, 1960s, biker, punks, high class, , religious, holidays, farm, rural, fantasy, movies, christmas, entertainment, showbix, 1950s, places, 1970s, education, action, mystery, crime, las vegas, 1980s, martial arts, runnung, fitness, driving, road trips
MUSIC Moods
abstract, repetitive, robotic, mechanical, scientific, futuristic, sparse, atmospheric, ambient, dreamy, elegant, graceful, ethereal, heavenly, hypnotic, lush, magical, panoramic, pastoral, shimmering, swirling, trippy, builds, grows, busy, catchy, dramatic, adventurous, angry, dangerous, dark, eerie, haunting, evil, sinister, fearful, mean, tough, mysterious, ominous, paranoid, scary, stealthy, strange, weird, suspenseful, uneasy, earthy, organic, emotional, anticipation, anxious, childlike, demure, disappointed, heartwarming, introspective, lonely, nostalgic, reflective, poignant, sentimental, thoughtful, energetic, aggressive, driving, lively, hi-energy, rowdy, urgent, wild, frantic, erotic, naughty, raunchy, sexy, fun, comical, humorous, drunken, whimsical, insistent, Positive, optimistic, bright, carefree, happy, joyful, inspirational, uplifting, satisfied, contented, upbeat, punchy, quirky, relaxed, laid back, lazy, peaceful, calm, romantic, passionate, sensual, tender, sad, depressing, melanchoiy, melodramatic, strong, anthemic, bold, confident, determined, epic, majestic, noble, dignified, patriotic, powerful, sophisticated, victorious
INSTRUMENTS
brass, bugle, french horn, trombone, trumpet, tuba, horn section, big bamd, brass band, drumline, marching band, rock band, symphonic band, drums, percussion, guitar, bass, world guitar, lute, dulcimer, keyboard, harpsichord, organ, piano, orchestra, hits, stabs, reeds, woods, wooswinds, accordion, bassoon, clarinet, english horn, flute, oboe, piccolo, recorder, saxophone, badpipes, didgeridoo, duduk, strings, cello, celtic harp, fiddle, harp, pissicato, viola, violin, upright bass, string section, synth, synthisizer, vocal, a capella, beat box, chikd, chanting, choir, gregorian chant, opera, scat, male, female, vocoder, whispering
Genre(s): Hip-Hop, Gospel Rap
Mood(s): Aggressive/Driving, Angry, Impassioned, Intense, Urgent
Tempo: Mid-Tempo 96 BPM
Other Tags: Piano, Strings, Horns (Trumpets), listen, workout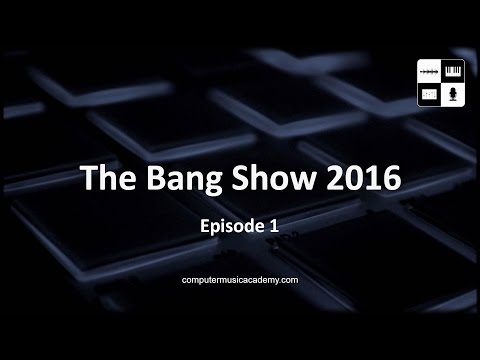 Check out my track "Victims" on CMA Bang Show 2016 Episode 1
For this one, I just wanted to go back to Go-Go music - the music of Washington, DC.
Props to one of the best and classiest musicians in the world, Chuck Brown.
Why I call this piece "Let's Go"
Matthew 28
New International Version (NIV)
The Great Commission
16 Then the eleven disciples went to Galilee, to the mountain where Jesus had told them to go.17 When they saw him, they worshiped him; but some doubted. 18 Then Jesus came to them and said, "All authority in heaven and on earth has been given to me. 19 Therefore go and make disciples of all nations, baptizing them in the name of the Father and of the Son and of the Holy Spirit, 20 and teaching them to obey everything I have commanded you. And surely I am with you always, to the very end of the age."
Lets Go Moody Instrumental Music by TaurusBeats Go Go Music made with Propellerhead Reason
This one is very special to me because it is so full of emotion. Plus, it has a piece from one of my favorite songs in it. You really have to listen to get it though. This is one of my "Orchestrated Hip-Hop" beats. Of course, if you think you can flow to this, let me know. I can easily remove the piano parts on any of these beats.
This is another one of my impromptu piano jams. I just sat at the keyboard, hit record and started playing whatever came to mind.
IMPORTANT NOTICE:
IMPORTANT: This song contains a sample. If you purchase a license to use this song, you are responsible for clearing the sample for use in your project. Contact me if you want to license a version of this song without the sample.
---
Got something to say? Sign up or login to participate in the conversation.