Apostasy Album Cover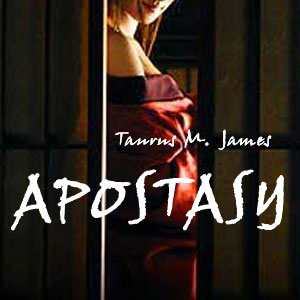 Image for Apostasy Album Cover –
What People Are Saying
shervin - hollandyour site is geting better
David S Mohn - naThanks for listening to my music. I just listened to your 2 tracks. They are great.
Andy D - UKTaurus - ur stuff is the *ting* man i'm tellin ya. I also learned that your a drummer - me to! When I was a kid I used to play around with the piano/keyboard in the 80's/90's (26yr old now). But I can't read music - I play by ear, just like you. You hit the pads & keys, (i gotta mpd32 to!;) in the same manner as me - it flows. I reckon we can play steel drums - even tho we never have! or maybe you have - i don't know! I'm luvin your youtube flix - keep em comin dood. Peace bruv Andy D, birmingham UK.
Terrance Bailey - usaMan i Had to Hit up the web site im loving these tracks u r the Gospel dr. dre! I want when im gone beat i was caught in a zone when i heard it. Hit me back!
pandapoonmonster - naNice. I just started makin beats on reason 4 with an axiom 25. Still have alot to learn but i hope to be as good as this soon. Music is life, keep it up.
Leave a Comment!
Newsletter Signup
All fields are required.
Buy Music and Beats by Taurus
TaurusBeats.com Supports
Make a Donation