Apostasy Album Cover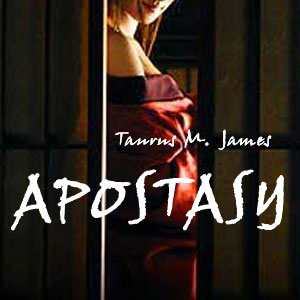 Image for Apostasy Album Cover –
What People Are Saying
Zulu Kain (ZK) - naWord up Man of God, Your flow is hot man, I listened to the sample of ya "To All the Soldiers" Track and I felt ya immediately. Aye Imma hit you up for a colab sometime, but until then. Keep reppin Christ, and live life to change lives. Peace, ZK
pandapoonmonster - naNice. I just started makin beats on reason 4 with an axiom 25. Still have alot to learn but i hope to be as good as this soon. Music is life, keep it up.
adrianothamc - naHi, I`m a Rapper & make a mixtape. I like your Style, your Beatz are very TIGHT! Please contact me at (mcadriano@okay.ms) I pay also for Beatz, Peace!
Dennis Rogers Jr - USAyou just made a serious fan! and id actually like to buy some instrumentals. i did nothing but write while i was gone and its time to do something with my lyrics.
VTine - naI received your information from your sis. KayJay, I'm the one she spoke of that would be emailing you ref. a friend of my newphew trying to push some music. Just wanted to try and help him out. Thanks PS nice music you have there.
Leave a Comment!
Newsletter Signup
All fields are required.
Buy Music and Beats by Taurus
TaurusBeats.com Supports
Make a Donation