---
Like, Comment, Share
Apostate
Apostate
by Taurus M. James
Ad Film Soundtrack TV
60
3:00

Found in...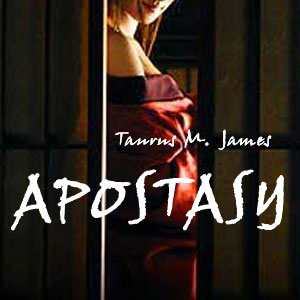 Apostasy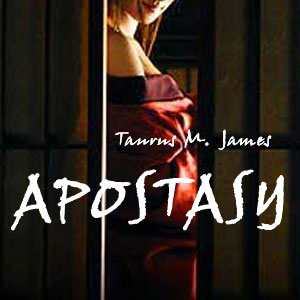 Image: – – TaurusBeats
Genre: Cinematic, Soundtrack (Television theme, Film), Orchestrated Hip-Hop, Beat
Mood(s): Cinematic, Dark/Mysterious, Dramatic, Eerie/Ethereal, Intense/Foreboding, Moody, Somber/Dark, Suspense/Terror, Urgent/Impassioned
Tempo: Slow 60
I made this one as a TV theme for a pilot along the lines of Law & Order. The dramatic and edgy sound goes well with these types of shows. Also, there is a bit of an eerie/suspense feel to it that I really liked.
MUSIC Type
vocal, instrumental, remix, a capella, minimal, sample flip
MUSIC Use Suggestions
exercise, fitness, running, dancing, party, background, commercial, advertisement, ads, road trip
MUSIC Tempo
94bpm (Medium 81bpm - 110bpm)
MUSIC Themes
world, international, wild west, nature, horror, relation, shopping, fashion, party, sports, 1920s, american history, tropical, kids, sci-fi, technology, 1960s, biker, punks, high class, , religious, holidays, farm, rural, fantasy, movies, christmas, entertainment, showbix, 1950s, places, 1970s, education, action, mystery, crime, las vegas, 1980s, martial arts, runnung, fitness, driving, road trips
MUSIC Moods
abstract, repetitive, robotic, mechanical, scientific, futuristic, sparse, atmospheric, ambient, dreamy, elegant, graceful, ethereal, heavenly, hypnotic, lush, magical, panoramic, pastoral, shimmering, swirling, trippy, builds, grows, busy, catchy, dramatic, adventurous, angry, dangerous, dark, eerie, haunting, evil, sinister, fearful, mean, tough, mysterious, ominous, paranoid, scary, stealthy, strange, weird, suspenseful, uneasy, earthy, organic, emotional, anticipation, anxious, childlike, demure, disappointed, heartwarming, introspective, lonely, nostalgic, reflective, poignant, sentimental, thoughtful, energetic, aggressive, driving, lively, hi-energy, rowdy, urgent, wild, frantic, erotic, naughty, raunchy, sexy, fun, comical, humorous, drunken, whimsical, insistent, Positive, optimistic, bright, carefree, happy, joyful, inspirational, uplifting, satisfied, contented, upbeat, punchy, quirky, relaxed, laid back, lazy, peaceful, calm, romantic, passionate, sensual, tender, sad, depressing, melanchoiy, melodramatic, strong, anthemic, bold, confident, determined, epic, majestic, noble, dignified, patriotic, powerful, sophisticated, victorious
INSTRUMENTS
brass, bugle, french horn, trombone, trumpet, tuba, horn section, big bamd, brass band, drumline, marching band, rock band, symphonic band, drums, percussion, guitar, bass, world guitar, lute, dulcimer, keyboard, harpsichord, organ, piano, orchestra, hits, stabs, reeds, woods, wooswinds, accordion, bassoon, clarinet, english horn, flute, oboe, piccolo, recorder, saxophone, badpipes, didgeridoo, duduk, strings, cello, celtic harp, fiddle, harp, pissicato, viola, violin, upright bass, string section, synth, synthisizer, vocal, a capella, beat box, chikd, chanting, choir, gregorian chant, opera, scat, male, female, vocoder, whispering
---
See also...
"Weaknessr" piano sample flip beat - Moody instruMental Music by Taurus M. James 
Weakness is an experimental piano sample flip beat for a television theme or story rapper. 
This is another piano sample flip beat,
Made for Dreamer Moody instruMental Music Collection
Dreamer | Piano Sample Flip Beat | Moody instruMental Music
This is a sample beat that I made after hearing "Kryptonite" by 3 Doors Down for the first time. I really liked the guitar part at the beginning (as you can probably tell from my track). Check out the piano work in this one.
I'm improvising on the piano (as I do on all of my piano-featured tracks). This means that nothing is written. It's a "freestyle" on the piano. Nothing new, really. Jazz pianists do it all the time. Only thing is, I'm not a pianist at all. Making beats with Reason allows me to make the beat  first and then do the piano improvisation afterwards.
I named this one "Weakness" because I used the guitar from the first few seconds of the song  "Kryptonite". My style of flipping the sample chops/slices makes for some pretty interesting musical creations that bend genres, while still heavy on the Hip-Hop.
Weakness video
Question from a subscriber:
hey man i jus wanted to let u know, ur music is a great inspiration to me. i have the same setup as u with reason 4 and the MPD32, except i have a keystation 49 instead of the oxygen. i noticed that in one of ur vids u used the mpd transport buttons to play the song, mine dont work like that and i cant figure out why. if u have any solutions to help out that would be great and much appreciated!!
---
Share on social media
TaurusBeats uses AddThis share buttons so you can easily share your favorite content from this site to your Facebook, Twitter, and more.
To share this on social media, click on the share icons. You will be prompted to connect your social media account if you have not already.
Thank you for sharing!
---
Comments