Boss
Boss
by Taurus M. James
Electronic EDM Dance House
135
2:52

Found in...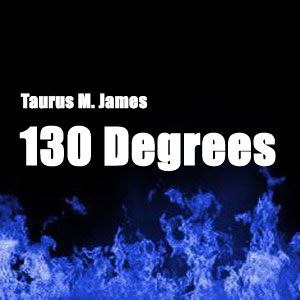 130 Degrees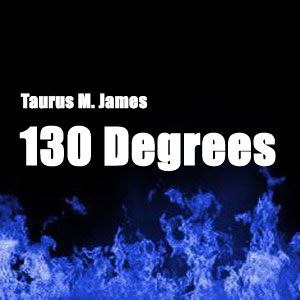 Image: – – TaurusBeats
Genre(s): Dance, Electronica, Cinematic, Soundtrack (Television theme, Film)
Mood(s): UpBeat, Agitated, Dramatic
Tempo: Fast 135
Another submission for the same car commercial. This one was too much of a dance track. This one has just the edge they were looking for though. It still makes for a good track to exercise to!
MUSIC Type
vocal, instrumental, remix, a capella, minimal, sample flip
MUSIC Use Suggestions
exercise, fitness, running, dancing, party, background, commercial, advertisement, ads, road trip
MUSIC Tempo
94bpm (Medium 81bpm - 110bpm)
MUSIC Themes
world, international, wild west, nature, horror, relation, shopping, fashion, party, sports, 1920s, american history, tropical, kids, sci-fi, technology, 1960s, biker, punks, high class, , religious, holidays, farm, rural, fantasy, movies, christmas, entertainment, showbix, 1950s, places, 1970s, education, action, mystery, crime, las vegas, 1980s, martial arts, runnung, fitness, driving, road trips
MUSIC Moods
abstract, repetitive, robotic, mechanical, scientific, futuristic, sparse, atmospheric, ambient, dreamy, elegant, graceful, ethereal, heavenly, hypnotic, lush, magical, panoramic, pastoral, shimmering, swirling, trippy, builds, grows, busy, catchy, dramatic, adventurous, angry, dangerous, dark, eerie, haunting, evil, sinister, fearful, mean, tough, mysterious, ominous, paranoid, scary, stealthy, strange, weird, suspenseful, uneasy, earthy, organic, emotional, anticipation, anxious, childlike, demure, disappointed, heartwarming, introspective, lonely, nostalgic, reflective, poignant, sentimental, thoughtful, energetic, aggressive, driving, lively, hi-energy, rowdy, urgent, wild, frantic, erotic, naughty, raunchy, sexy, fun, comical, humorous, drunken, whimsical, insistent, Positive, optimistic, bright, carefree, happy, joyful, inspirational, uplifting, satisfied, contented, upbeat, punchy, quirky, relaxed, laid back, lazy, peaceful, calm, romantic, passionate, sensual, tender, sad, depressing, melanchoiy, melodramatic, strong, anthemic, bold, confident, determined, epic, majestic, noble, dignified, patriotic, powerful, sophisticated, victorious
INSTRUMENTS
brass, bugle, french horn, trombone, trumpet, tuba, horn section, big bamd, brass band, drumline, marching band, rock band, symphonic band, drums, percussion, guitar, bass, world guitar, lute, dulcimer, keyboard, harpsichord, organ, piano, orchestra, hits, stabs, reeds, woods, wooswinds, accordion, bassoon, clarinet, english horn, flute, oboe, piccolo, recorder, saxophone, badpipes, didgeridoo, duduk, strings, cello, celtic harp, fiddle, harp, pissicato, viola, violin, upright bass, string section, synth, synthisizer, vocal, a capella, beat box, chikd, chanting, choir, gregorian chant, opera, scat, male, female, vocoder, whispering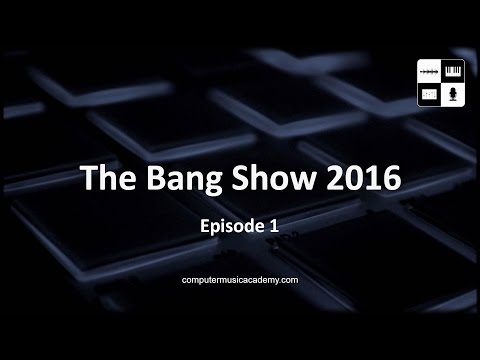 Check out my track "Victims" on CMA Bang Show 2016 Episode 1
Make Music with Reason: The Making of "Chocolate Sun" (Part 5 of 5)
Chocolate Sun Sample Flip Beat Tutorial Part 5
Learn how to chop and flip samples using Propellerhead Reason and the M-Audio Oxygen25 USB/MIDI keyboard controller.
In this video, I show you "How I Reason" by covering the following:
In Part 5:
- Propellerhead Reason 6
- Develop your music "mission statement" and set goals
- How to create a bass line from the flipped sample
- How to additional instrumentation to the flipped sample
- Flipping sample slices using NN-XT and Oxygen25
Time: 22 minutes
This video is about: sample chop, sample flip, flip a sample, chop a sample, sampling, music sampling, Sample Chopping, Sony Soundforge, Propellerhead, ReCycle, sample Flipping, Propellerheads, Reason, software Akai, MPD32, Pad controller
---
Got something to say? Sign up or login to participate in the conversation.