Closer
Dramatic, cinematic, impassioned, life story, piano freestyle, sample flip, moody instrumental music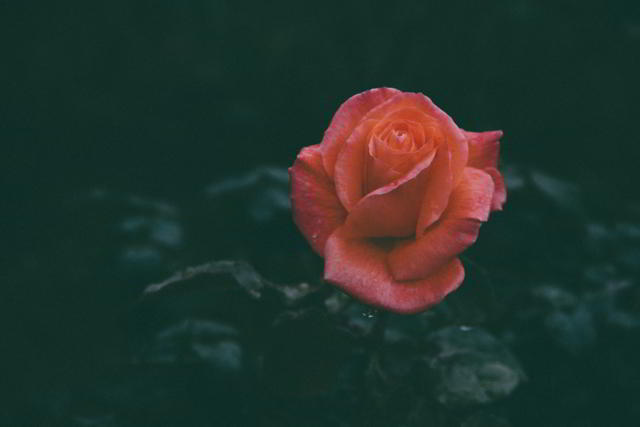 Dramatic, cinematic, impassioned, life story, piano freestyle, sample flip, moody instrumental music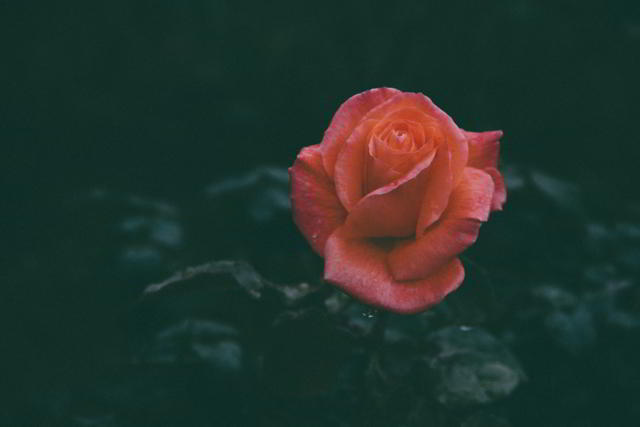 Image for Closer –
Photo by Jonathan Diemel on Unsplash
The Story
I get inspiration for my moody instrumental music from many places. Sometimes, the most basic thing triggers the creativity in me. This video series shows an example.
This time, I was inspired after listening to one of my favorite songs. I then set out to make another Moody instrumental Music creation. This is one of my "sample flip" beats. In this video, I show a little about how I take samples from an existing song and then rearrange ("flip") the samples into different patterns before "wrapping" the flipped sample patterns with various instrumentation I perform.
This one is very special to me because it is so full of emotion. Plus, it has a piece from one of my favorite songs in it. You really have to listen to get it though. This is one of my "Orchestrated Hip-Hop" beats. Of course, if you think you can flow to this, let me know. I can easily remove the piano parts on any of these beats.
Learn How To Make Sample Flip Beats using Propellerhead Reason by watching this video: The Making of the Sample Flip Beat "Closer" (Part 1 of 6).

Sample Facts
Love Is A Battlefield
Artist: Pat Benatar
Album:
Released:
Writer:
Label:
Producer:
MUSIC Type
piano, instrumental, cinematic, experimental, sample flip
MUSIC Use Suggestions
background, film, story
MUSIC Tempo
94bpm (Medium 81bpm - 110bpm)
MUSIC Themes
love
MUSIC Moods
repetitive, mechanical, futuristic, ambient, dreamy, panoramic, builds, grows, busy, catchy, dramatic, adventurous, mysterious, strange, uneasy, organic, emotional, anticipation, childlike, heartwarming, introspective, lonely, nostalgic, reflective, poignant, sentimental, thoughtful, energetic, aggressive, driving, lively, hi-energy, urgent, insistent, romantic, passionate, sad, strong, anthemic, bold, confident, determined, epic, powerful, sophisticated, victorious
INSTRUMENTS
brass, french horn, trombone, trumpet, horn section, drumline, marching band, symphonic band, drums, percussion, guitar, bass, keyboard, piano, orchestra, hits, stabs, reeds, woods, wooswinds, accordion, bassoon, clarinet, flute, oboe, piccolo, strings, cello, viola, violin, upright bass, string section, synth, synthisizer
Important Notice:
IMPORTANT: This song contains a sample. If you purchase a license to use this song, you are responsible for clearing the sample for use in your project. Contact me if you want to license a version of this song without the sample.
Check These Out, Too!
YOUTUBE CHANNEL: PLEASE SUBSCRIBE, LIKE, COMMENT, SHARE
http://www.youtube.com/user/taurusbeats
TUTORIALS
=============
THE TAURUSBEATS HOW TO MAKE BEATS GUIDE
http://taurusbeats.com/page/learn-how-to-make-beats/1551/
Learn how to make sample flip beats and moody instrumental music using my tips and techniques explained in hours of video content.
TAURUSBEATS MAKING MUSIC TUTORIALS
http://taurusbeats.com/grid/making-music-tutorials/447/
TaurusBeats Making Music Tutorial videos help you get started making your music better in less time. Learn how to make music with Propellerhead Reason, or any DAW, by watching these videos. Each video in the series contains a wealth of valuable, detailed information along with the techniques and approach I use to make music.
SAMPLE FLIPPING
Be sure to check out my beat tutorial videos on how to flip a sample, layering samples, flipping a sample, how to flip samples, sampling reason, how to sample in reason, reason, sample flip, reason sampling, reason sample beat, flipping samples, reason bassline.
TAURUSBEATS SAMPLE FLIP BEATS TUTORIALS
http://taurusbeats.com/grid/sample-flip-beat-tutorials/407/
Learn how to make sample flip beats with my in-depth video tutorials at the TaurusBeats website and get more of my tips and techniques in step-by-step tutorial videos.
FLIP THIS SAMPLE! - Sample Flip Beats by TaurusBeats (TaurusBeats Music)
https://www.youtube.com/playlist?list=PLE33696C3EF09E076
Watch me flip a sample using Propellerhead Reason, yamaha djx, m-audio oxygen8, oxygen25 to make sample flip beats, piano freestyles, piano beats, piano sample flip beats, and piano moody instrumental music.
USING PROPELLERHEAD REASON
https://www.youtube.com/playlist?list=PLIGp7WCy2PY7EjuDXMH3KpI3VBOcJbDlK
I use Propellerhead Reason and show how to make beats, how to make sample flip beats, yamaha djx, propellerhead recycle, akai mpd32, m-audio, oxygen8, oxygen25.
USING AKAI MPD32
https://www.youtube.com/playlist?list=PLA63753B57279E66F
Watch how I use mpd32 in reason in my video tutorials on mpd32, mpd32, mpd32 tutorial, mpd32 sampling, akai mpd32 tutorial, how to use mpd32, akai mpd32 reason.
QUESTIONS?
I am a V.I.P. (Vision Impaired Person), so if you have a question and want a faster response, E-mail me: taurus@taurusbeats.com
GET MOODY INSTRUMENTAL MUSIC!
http://taurusbeats.com/grid/music/254/
Doanload Beats, License Beats Produced by TaurusBeats
LINKS
=========
https://taurusbeats.bandcamp.com/releases
http://twitter.com/taurusbeats
http://instagram.com/taurusbeats
http://facebook.com/taurusbeats
Thank you for listening, watching, liking, commenting, and sharing. I am very grateful.
Grace and Peace!
Taurus
#LifeStoryMusic
#TriumphMusic playlist
#NotBySight
#WeAreCMA - Computer Music Academy alum
#CreatedToCreate
#MadeToMake
#MovementMusic