Digerdoo Step
Digerdoo Step
by Taurus M. James
Electronic EDM Dance House
135
1:27

Found in...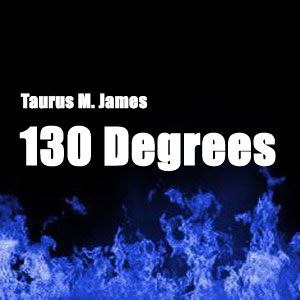 130 Degrees
Dance, Electronica, Cinematic, Soundtrack (Television theme, Film)
Mood(s): UpBeat, Agitated, Dramatic
Tempo: Fast 135
MUSIC Type
vocal, instrumental, remix, a capella, minimal, sample flip
MUSIC Use Suggestions
exercise, fitness, running, dancing, party, background, commercial, advertisement, ads, road trip
MUSIC Tempo
94bpm (Medium 81bpm - 110bpm)
MUSIC Themes
world, international, wild west, nature, horror, relation, shopping, fashion, party, sports, 1920s, american history, tropical, kids, sci-fi, technology, 1960s, biker, punks, high class, , religious, holidays, farm, rural, fantasy, movies, christmas, entertainment, showbix, 1950s, places, 1970s, education, action, mystery, crime, las vegas, 1980s, martial arts, runnung, fitness, driving, road trips
MUSIC Moods
abstract, repetitive, robotic, mechanical, scientific, futuristic, sparse, atmospheric, ambient, dreamy, elegant, graceful, ethereal, heavenly, hypnotic, lush, magical, panoramic, pastoral, shimmering, swirling, trippy, builds, grows, busy, catchy, dramatic, adventurous, angry, dangerous, dark, eerie, haunting, evil, sinister, fearful, mean, tough, mysterious, ominous, paranoid, scary, stealthy, strange, weird, suspenseful, uneasy, earthy, organic, emotional, anticipation, anxious, childlike, demure, disappointed, heartwarming, introspective, lonely, nostalgic, reflective, poignant, sentimental, thoughtful, energetic, aggressive, driving, lively, hi-energy, rowdy, urgent, wild, frantic, erotic, naughty, raunchy, sexy, fun, comical, humorous, drunken, whimsical, insistent, Positive, optimistic, bright, carefree, happy, joyful, inspirational, uplifting, satisfied, contented, upbeat, punchy, quirky, relaxed, laid back, lazy, peaceful, calm, romantic, passionate, sensual, tender, sad, depressing, melanchoiy, melodramatic, strong, anthemic, bold, confident, determined, epic, majestic, noble, dignified, patriotic, powerful, sophisticated, victorious
INSTRUMENTS
brass, bugle, french horn, trombone, trumpet, tuba, horn section, big bamd, brass band, drumline, marching band, rock band, symphonic band, drums, percussion, guitar, bass, world guitar, lute, dulcimer, keyboard, harpsichord, organ, piano, orchestra, hits, stabs, reeds, woods, wooswinds, accordion, bassoon, clarinet, english horn, flute, oboe, piccolo, recorder, saxophone, badpipes, didgeridoo, duduk, strings, cello, celtic harp, fiddle, harp, pissicato, viola, violin, upright bass, string section, synth, synthisizer, vocal, a capella, beat box, chikd, chanting, choir, gregorian chant, opera, scat, male, female, vocoder, whispering
Flo is the track that started this whole collection. I came up with the idea of making a collection with the same beat (structure) after creating this track. I wanted to see if I could develop a collection that canges moods while keeping the same pace. So much of what I make here on TaurusBeats.com has such a heavy emphasis on the BEATS, I wanted to make the actual beats less important. The challenge is to make each song interesting enough on its own to keep the collection as a whole from being boring.
Here's a video that I made during one of my "study breaks", while taking seminary classes.
In the video, I make a sampled hip-hop beat using Reason 4.01 and the Akai MPD32. I guess some people would call this a "freestyle beat" because I'm really just making the beat as I go, but I call this just playing around.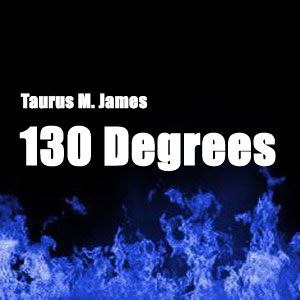 Dance, Electronica, Cinematic, Soundtrack (Television theme, Film)
Mood(s): UpBeat, Agitated, Dramatic
Tempo: Fast 135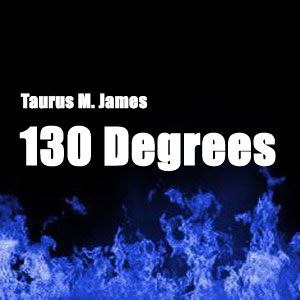 Dance, Electronica, Cinematic, Soundtrack (Television theme, Film)
Mood(s): UpBeat, Agitated, Dramatic
Tempo: Fast 135
Genre(s): Soundtrack (Television theme, Film, Game), Ambient
Mood(s): Agitated, Angry, Dramatic
Tempo: Fast 110 BPM
Other Descriptions: piano, preview, experimental, aggressive, intense
---
Got something to say? Sign up or login to participate in the conversation.