Member Sign-in Required
This area is for members who are signed in.
Sign In or Sign Up
To view the rest of this article, sign in or sign up.
Unlock articles and content downloads.
How To Lock Akai MPD32 In Propellerhead Reason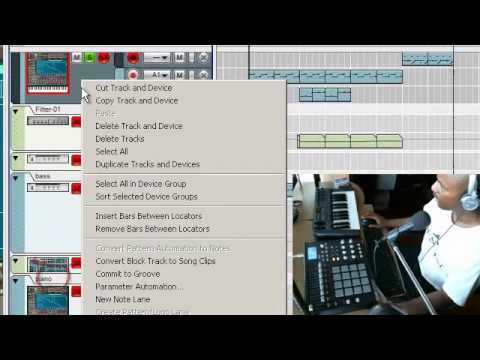 Image: – How To Lock Akai MPD32 to a Device in Propellerhead Reason – TaurusBeats
How To Lock Akai MPD32 or Oxygen 25 Controller to a Device in Reason
This video shows how to lock a single USB/MIDI controller, like the the Akai MPD32, to a device in Propellerhead Reason, like the NN-XT Sdvanced Sampler (or any other Reason device).
Beatmaking tutorial - Akai MPD32 - Oxygen 25 - How to Lock MPD32 to a Device in Reason
In this video, I discuss:
- MPD32 USB/MIDI Controller
- Using Multiple Controllers (USB/MIDI control surfaces) in Reason
- Reason Preferences
- Having Multiple Controllers in Reason
- Using MIDI-only Keyboards as Controllers in Reason
- Step-by-step locking of Akai MPD32 to an NN-XT sampler in Reason
Time: 6:47
This post is about: Locking controllers, lock control surface, MPD32, Reason, Akai MPD32, Oxygen25, MPD32 setup, MPD, Oxygen 25, multiple controllers in reason