Inspiration
Inspiration
by Taurus James
Hip-Hop
90
7:14

Found in...
Warrior Music
A dark/somber beat with tons of strings, a flute, piano and a heavy back beat. Good for story-telling.
MUSIC Type
vocal, instrumental, remix, a capella, minimal, sample flip
MUSIC Use Suggestions
exercise, fitness, running, dancing, party, background, commercial, advertisement, ads, road trip
MUSIC Tempo
94bpm (Medium 81bpm - 110bpm)
MUSIC Themes
world, international, wild west, nature, horror, relation, shopping, fashion, party, sports, 1920s, american history, tropical, kids, sci-fi, technology, 1960s, biker, punks, high class, , religious, holidays, farm, rural, fantasy, movies, christmas, entertainment, showbix, 1950s, places, 1970s, education, action, mystery, crime, las vegas, 1980s, martial arts, runnung, fitness, driving, road trips
MUSIC Moods
abstract, repetitive, robotic, mechanical, scientific, futuristic, sparse, atmospheric, ambient, dreamy, elegant, graceful, ethereal, heavenly, hypnotic, lush, magical, panoramic, pastoral, shimmering, swirling, trippy, builds, grows, busy, catchy, dramatic, adventurous, angry, dangerous, dark, eerie, haunting, evil, sinister, fearful, mean, tough, mysterious, ominous, paranoid, scary, stealthy, strange, weird, suspenseful, uneasy, earthy, organic, emotional, anticipation, anxious, childlike, demure, disappointed, heartwarming, introspective, lonely, nostalgic, reflective, poignant, sentimental, thoughtful, energetic, aggressive, driving, lively, hi-energy, rowdy, urgent, wild, frantic, erotic, naughty, raunchy, sexy, fun, comical, humorous, drunken, whimsical, insistent, Positive, optimistic, bright, carefree, happy, joyful, inspirational, uplifting, satisfied, contented, upbeat, punchy, quirky, relaxed, laid back, lazy, peaceful, calm, romantic, passionate, sensual, tender, sad, depressing, melanchoiy, melodramatic, strong, anthemic, bold, confident, determined, epic, majestic, noble, dignified, patriotic, powerful, sophisticated, victorious
INSTRUMENTS
brass, bugle, french horn, trombone, trumpet, tuba, horn section, big bamd, brass band, drumline, marching band, rock band, symphonic band, drums, percussion, guitar, bass, world guitar, lute, dulcimer, keyboard, harpsichord, organ, piano, orchestra, hits, stabs, reeds, woods, wooswinds, accordion, bassoon, clarinet, english horn, flute, oboe, piccolo, recorder, saxophone, badpipes, didgeridoo, duduk, strings, cello, celtic harp, fiddle, harp, pissicato, viola, violin, upright bass, string section, synth, synthisizer, vocal, a capella, beat box, chikd, chanting, choir, gregorian chant, opera, scat, male, female, vocoder, whispering
Original Piano Music by Taurus M. James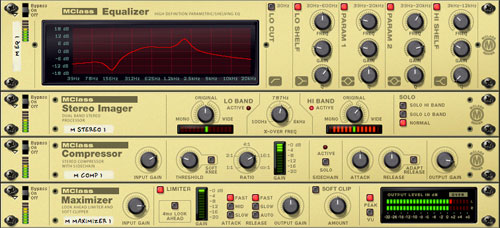 Question from subscriber:
Hey man, i really like your beats and especially your sound. And i was wondering if you master your beats in reason or with another program because they always sound really good to me. And when i want to get a certain sound in reason my stuff seems to overdrive most of the time.
I'm experimenting more and more with my piano improvisation and this track features an interesting direction that my piano play is taking. Lots of short notes and a less concern for coherence in the verses.
New Music from my collection - "Warrior Music: Unheard Melodies from the book of Acts".
Genre(s): Hip-hop, Beats
Mood(s): Focused, Thinking, Pensive, Reflecting
Tempo: Mid-Tempo
Other Descriptions: inspired by the Apostle Paul!
Samples:

All other performances by Taurus M. James
http://taurusbeats.com/
http://taurusjames.com/
http://myspace.com/taurusjames
New Music from my upcoming Collection - "Warrior Music".
Genre(s): Hip-hop, Beats
Mood(s): Focused
Tempo: Mid-Tempo 96 BPM
Other Descriptions: bangin' beat inspired by Warrior Steve Smith (OBC)!
Samples:
King of Pain (The Police)
Drop It Like It's Hot (Snoop)
All other performances by Taurus M. James
http://taurusbeats.com/
http://taurusjames.com/
http://myspace.com/taurusjames
---
Got something to say? Sign up or login to participate in the conversation.