Kid's Groove
Kid's Groove
by Taurus M. James

96
4:15

Found in...
Final Hour Music 2
Genre: Soundtrack (Television theme, Film, Game)Hip-Hop, Downtempo
(Taurus M. James, ITNOJ Music, ASCAP)
This recording (c) 2003 Taurus M. James. All Rights Reserved. International Copyright Secured. Any use, transmission, broadcast, synchronization, or reproduction without owner consent is prohibited.
MUSIC Type
vocal, instrumental, remix, a capella, minimal, sample flip
MUSIC Use Suggestions
exercise, fitness, running, dancing, party, background, commercial, advertisement, ads, road trip
MUSIC Tempo
94bpm (Medium 81bpm - 110bpm)
MUSIC Themes
world, international, wild west, nature, horror, relation, shopping, fashion, party, sports, 1920s, american history, tropical, kids, sci-fi, technology, 1960s, biker, punks, high class, , religious, holidays, farm, rural, fantasy, movies, christmas, entertainment, showbix, 1950s, places, 1970s, education, action, mystery, crime, las vegas, 1980s, martial arts, runnung, fitness, driving, road trips
MUSIC Moods
abstract, repetitive, robotic, mechanical, scientific, futuristic, sparse, atmospheric, ambient, dreamy, elegant, graceful, ethereal, heavenly, hypnotic, lush, magical, panoramic, pastoral, shimmering, swirling, trippy, builds, grows, busy, catchy, dramatic, adventurous, angry, dangerous, dark, eerie, haunting, evil, sinister, fearful, mean, tough, mysterious, ominous, paranoid, scary, stealthy, strange, weird, suspenseful, uneasy, earthy, organic, emotional, anticipation, anxious, childlike, demure, disappointed, heartwarming, introspective, lonely, nostalgic, reflective, poignant, sentimental, thoughtful, energetic, aggressive, driving, lively, hi-energy, rowdy, urgent, wild, frantic, erotic, naughty, raunchy, sexy, fun, comical, humorous, drunken, whimsical, insistent, Positive, optimistic, bright, carefree, happy, joyful, inspirational, uplifting, satisfied, contented, upbeat, punchy, quirky, relaxed, laid back, lazy, peaceful, calm, romantic, passionate, sensual, tender, sad, depressing, melanchoiy, melodramatic, strong, anthemic, bold, confident, determined, epic, majestic, noble, dignified, patriotic, powerful, sophisticated, victorious
INSTRUMENTS
brass, bugle, french horn, trombone, trumpet, tuba, horn section, big bamd, brass band, drumline, marching band, rock band, symphonic band, drums, percussion, guitar, bass, world guitar, lute, dulcimer, keyboard, harpsichord, organ, piano, orchestra, hits, stabs, reeds, woods, wooswinds, accordion, bassoon, clarinet, english horn, flute, oboe, piccolo, recorder, saxophone, badpipes, didgeridoo, duduk, strings, cello, celtic harp, fiddle, harp, pissicato, viola, violin, upright bass, string section, synth, synthisizer, vocal, a capella, beat box, chikd, chanting, choir, gregorian chant, opera, scat, male, female, vocoder, whispering
Create a sample flip beat remix with this song.
Flip This Sample The Originals Baby I'm For Real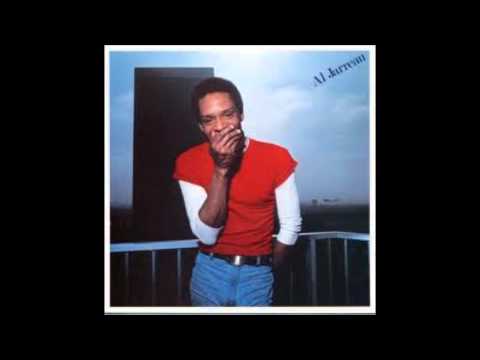 Sample Flipping - Flip This - Rainbow In Your Eyes by Al Jarreau 1976
Sample Flip Beat making - Flip This Sample - How to Make Sample Flip Beats
This post is about ample flip beat making in Propellerhead Reason. TaurusBeats (aka Taurus M. James) makes a unique sample flip beat in this beat making video, using his sample flipping techniques and sample slices from Al Jarreau's Rainbow In Your Eyes." In order to flip this sample, TaurusBeats uses Propellerhead Reason, the Akai MOD32, and the m-audio oxygen 8. Get valuable beat making tips to male your own sample flip, sample beat, instrumental music, or sampled beat, from TaurusBeats exclusive on-demand Propellerhead Reason beatmaking, hip hop, reason beat making, moody instrumental music video tutorials.
Genre(s): Soundtrack (Television theme, Film, Game), Ambient
Mood(s): Agitated, Angry, Dramatic
Tempo: Fast 110 BPM
Other Descriptions: piano, preview, experimental, aggressive, intense
Genre: Soundtrack (Television theme, Film, Game)Hip-Hop, Downtempo, Ambient
Genre(s): Easy Listening, Soundtrack (Television theme, Film, Game), RnB, Funk, Fusion, Downtempo
Mood(s): Reflective, Somber, Sad, Romantic
Tempo: Slow 80 BPM
Other Descriptions: smooth, relaxing, preview, piano
---
Got something to say? Sign up or login to participate in the conversation.