Moody Instrumental Music The Soundtrack of My Life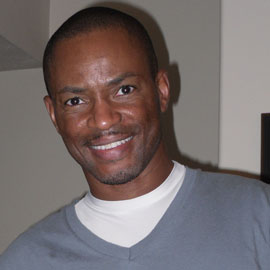 TaurusBeats.com has evolved over the years, from a small, private area showcasing a handful of music tracks, to a growing network of aspiring musicians and producers.
My music has changed over the years, reflecting the many changes that have taken place in my life. You can hear what I'm talking about if you listen to my earliest collections (My Soundtrack and Final Hour Music) compared to what I am making now (Common Grace, Westward, Moody Grooves).
I started out making beats with Propellerhead Reason back in the year 2000. I'm still making beats with Reason and I'm moving more into making music with full orchestration, solos, improvisations and all that wonderful stuff. (I'm no pianist - I stumbled into playing piano/keys while trying to figure out creative ways to tag the music I make.)
I'm blessed to be able to capture my progress through this life journey in music and share it with people all over the world. What I originally intended for private reflection, God has redirected to people and places I never imagined.
Through this moody instrumental music I hear, feel and see my life. I'm learning that other people are having the same experience. I am blessed even more so because of the listeners, subscribers and friends that this music has introduced me to.
When I'm Gone...
If I die today, God is Good!
God made me and put this passion for music in me. God introduced me to Himself through Jesus The Christ. God allows me to make moody instrumental music...for such a time as this.
I can be a Moody dude when I haven't eaten in awhile. I forget to eat when I'm creating music and making beats.
When I'm Gone, just remember this...God tried to reach you and introduce you to Jesus, The Christ, through Moody instruMental Music and a moody dude named Taurus.
"Grace and Peace!"
Grace is extended to all but Peace is only found in Christ Jesus. I hope you get it.
Grace and Peace!
ITNOJ,
Taurus
---
Got something to say? Sign up or login to participate in the conversation.