---
Like, Comment, Share
Needs
Needs
by Taurus M. James
Electronic EDM Dance House
135
1:27

Found in...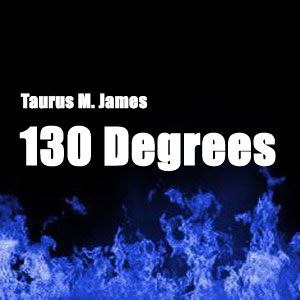 130 Degrees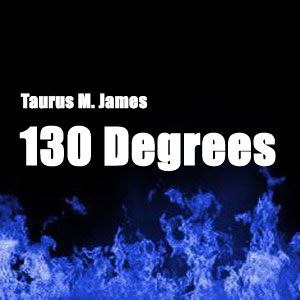 Image: – – TaurusBeats
Dance, Electronica, Cinematic, Soundtrack (Television theme, Film)
Mood(s): UpBeat, Agitated, Dramatic
Tempo: Fast 135
MUSIC Type
vocal, instrumental, remix, a capella, minimal, sample flip
MUSIC Use Suggestions
exercise, fitness, running, dancing, party, background, commercial, advertisement, ads, road trip
MUSIC Tempo
94bpm (Medium 81bpm - 110bpm)
MUSIC Themes
world, international, wild west, nature, horror, relation, shopping, fashion, party, sports, 1920s, american history, tropical, kids, sci-fi, technology, 1960s, biker, punks, high class, , religious, holidays, farm, rural, fantasy, movies, christmas, entertainment, showbix, 1950s, places, 1970s, education, action, mystery, crime, las vegas, 1980s, martial arts, runnung, fitness, driving, road trips
MUSIC Moods
abstract, repetitive, robotic, mechanical, scientific, futuristic, sparse, atmospheric, ambient, dreamy, elegant, graceful, ethereal, heavenly, hypnotic, lush, magical, panoramic, pastoral, shimmering, swirling, trippy, builds, grows, busy, catchy, dramatic, adventurous, angry, dangerous, dark, eerie, haunting, evil, sinister, fearful, mean, tough, mysterious, ominous, paranoid, scary, stealthy, strange, weird, suspenseful, uneasy, earthy, organic, emotional, anticipation, anxious, childlike, demure, disappointed, heartwarming, introspective, lonely, nostalgic, reflective, poignant, sentimental, thoughtful, energetic, aggressive, driving, lively, hi-energy, rowdy, urgent, wild, frantic, erotic, naughty, raunchy, sexy, fun, comical, humorous, drunken, whimsical, insistent, Positive, optimistic, bright, carefree, happy, joyful, inspirational, uplifting, satisfied, contented, upbeat, punchy, quirky, relaxed, laid back, lazy, peaceful, calm, romantic, passionate, sensual, tender, sad, depressing, melanchoiy, melodramatic, strong, anthemic, bold, confident, determined, epic, majestic, noble, dignified, patriotic, powerful, sophisticated, victorious
INSTRUMENTS
brass, bugle, french horn, trombone, trumpet, tuba, horn section, big bamd, brass band, drumline, marching band, rock band, symphonic band, drums, percussion, guitar, bass, world guitar, lute, dulcimer, keyboard, harpsichord, organ, piano, orchestra, hits, stabs, reeds, woods, wooswinds, accordion, bassoon, clarinet, english horn, flute, oboe, piccolo, recorder, saxophone, badpipes, didgeridoo, duduk, strings, cello, celtic harp, fiddle, harp, pissicato, viola, violin, upright bass, string section, synth, synthisizer, vocal, a capella, beat box, chikd, chanting, choir, gregorian chant, opera, scat, male, female, vocoder, whispering
---
See also...
A sad, heartfelt track featuring piano.
"Brought Low" Original, organic Beat, piano music - Moody instruMental Music by Taurus M. James 
Brought Low is a sad, heartfelt track featuring piano. This is a tribute to my friend and band mate, Curtis Price.
I wanted something that gradually builds, with a real slow and controlled emotional tug. 
This is another original composition.
Made for Stirred, Not Shaken moody instrumental music collection
Deeply emotional, soul stirring beats and music | Moody instruMental Music
I miss my friend, Curtis Price. His death earlier this year hurt me deeply. I express some of what I feel in this track.
I'm using Propellerhead Reason 6.5 and the Yamaha DJX MIDI keyboard as a controller to trigger all instrument sounds in Reason. Another one of my Moody instruMental Music creations - "Brought Low".
Some words used by others to describe this song:
instrumental, slow tempo, jazz, relaxed, soothing, slow, vibe, deep tone, heartfelt, nice melody, hopeful, flowing, great mix, smooth introduction, high quality, no lyrics, elevator music, moody, strong, orchestra instruments, jazzy, bass, different, high, climax, percussion, peaceful, beat, long, love, rich, background, keyboard, rhythm, enjoyment, musical, piano solo, words, pretty, interesting beginning, relaxing piano, cool intro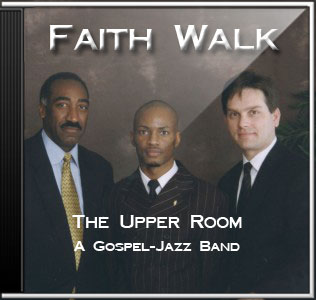 Here are some valuable tips for Gospel Jazz Music Artists to have Effective Band Rehearsals. Any music artist can benefit from these tips as well.
---
Share on social media
TaurusBeats uses AddThis share buttons so you can easily share your favorite content from this site to your Facebook, Twitter, and more.
To share this on social media, click on the share icons. You will be prompted to connect your social media account if you have not already.
Thank you for sharing!
---
Comments