On Point
On Point
by Taurus James
Hip-Hop
98
3:52

Found in...
Grown-man Hip-Hop
From the "Grown-man Hip-Hop" collection.
This beat is on point. Reminds me of EPMD from back in the day.
Chech the bass line!
MUSIC Type
vocal, instrumental, remix, a capella, minimal, sample flip
MUSIC Use Suggestions
exercise, fitness, running, dancing, party, background, commercial, advertisement, ads, road trip
MUSIC Tempo
94bpm (Medium 81bpm - 110bpm)
MUSIC Themes
world, international, wild west, nature, horror, relation, shopping, fashion, party, sports, 1920s, american history, tropical, kids, sci-fi, technology, 1960s, biker, punks, high class, , religious, holidays, farm, rural, fantasy, movies, christmas, entertainment, showbix, 1950s, places, 1970s, education, action, mystery, crime, las vegas, 1980s, martial arts, runnung, fitness, driving, road trips
MUSIC Moods
abstract, repetitive, robotic, mechanical, scientific, futuristic, sparse, atmospheric, ambient, dreamy, elegant, graceful, ethereal, heavenly, hypnotic, lush, magical, panoramic, pastoral, shimmering, swirling, trippy, builds, grows, busy, catchy, dramatic, adventurous, angry, dangerous, dark, eerie, haunting, evil, sinister, fearful, mean, tough, mysterious, ominous, paranoid, scary, stealthy, strange, weird, suspenseful, uneasy, earthy, organic, emotional, anticipation, anxious, childlike, demure, disappointed, heartwarming, introspective, lonely, nostalgic, reflective, poignant, sentimental, thoughtful, energetic, aggressive, driving, lively, hi-energy, rowdy, urgent, wild, frantic, erotic, naughty, raunchy, sexy, fun, comical, humorous, drunken, whimsical, insistent, Positive, optimistic, bright, carefree, happy, joyful, inspirational, uplifting, satisfied, contented, upbeat, punchy, quirky, relaxed, laid back, lazy, peaceful, calm, romantic, passionate, sensual, tender, sad, depressing, melanchoiy, melodramatic, strong, anthemic, bold, confident, determined, epic, majestic, noble, dignified, patriotic, powerful, sophisticated, victorious
INSTRUMENTS
brass, bugle, french horn, trombone, trumpet, tuba, horn section, big bamd, brass band, drumline, marching band, rock band, symphonic band, drums, percussion, guitar, bass, world guitar, lute, dulcimer, keyboard, harpsichord, organ, piano, orchestra, hits, stabs, reeds, woods, wooswinds, accordion, bassoon, clarinet, english horn, flute, oboe, piccolo, recorder, saxophone, badpipes, didgeridoo, duduk, strings, cello, celtic harp, fiddle, harp, pissicato, viola, violin, upright bass, string section, synth, synthisizer, vocal, a capella, beat box, chikd, chanting, choir, gregorian chant, opera, scat, male, female, vocoder, whispering
Question from a Subscriber:
Hey, wsup man. I really apprecilove what you are doing man. We need more people like you in the world, that are willing to share the knowledge to enhance people power.
After watching ur videos it really inspired me to get into this producing , because i went to school for sound engineering and tried to get in the industry, but i realized i can just do my own thing and let the industry come to me.
I needed some help with getting my samples to record on reason. I am using the nnxt advanced sampler. For my drum pad i use the Trigger finger and for the keyes i have the oxygen 8.
When i trigger the sample how do I get the sample to play, cause when i trigger the sample i have to hold the pad down for the whole sample to play.
I been tryin to figure that out for like 1 month now. If you can help me it would be greatly appreciloved. Thanks Brotha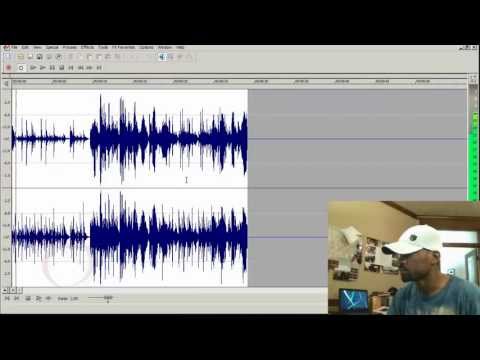 Make Beats with Reason: "Polished" Sample Flip Beat
This is one of the sample flip beats in my latest Moody instruMental Music collection "Stirred Not Shaken" and you can download it at TaurusBeats.com.
Watch me flip the sample and then add the piano parts and the rest of the instrumentation.
I'm using Propellerhead Reason 6.5 and the Yamaha DJX MIDI keyboard as a controller to trigger all instrument sounds in Reason. I'm showing you how to make Moody instruMental Music using Reason as I create another one of my Moody instruMental Music creations - "Polished".
Hip Hop Beat, Old School Beat, Story Rap Beat
Genre(s): Hip-Hop
Mood(s): Party, Upbeat, Happy
Tempo: Mid-Tempo 100 BPM
Other Descriptions: preview
From the "Grown-man Hip-Hop" collection.
This one is for my USAFA fam. If I had the chance, I'd do it all again.
Genre(s): Hip-Hop
Mood(s): Edgy, Determined, Focused
Tempo: Mid-Tempo 97 BPM
Other Descriptions: preview, piano, strings, horns, synths