Media: Open Door Original Piano Music by Taurus M. James –
---
Like, Comment, Share
Open Door
Open Door
by Taurus James
Ad Film Soundtrack TV
90
7:12

Found in...
Warrior Music
Image: – Open Door Original Piano Music by Taurus M. James – TaurusBeats
Original Piano Music by Taurus M. James
MUSIC Type
piano, instrumental, minimal
MUSIC Use Suggestions
dance performance, meditation, relaxing, background, commercial, advertisement, ads, reflection, thinking, working
MUSIC Tempo
90bpm (Medium slow 81bpm - 110bpm)
MUSIC Themes
international, nature, relation, religious, fantasy, movies, entertainment, mystery, crime, martial arts
MUSIC Moods
abstract, repetitive, robotic, sparse, elegant, graceful, hypnotic, dramatic, mysterious, childlike, demure, disappointed, heartwarming, introspective, lonely, nostalgic, reflective, poignant, sentimental, thoughtful, relaxed, laid back, peaceful, calm, romantic, passionate, sensual, tender, sad, depressing, melanchoiy
INSTRUMENTS
piano, upright bass
---
See also...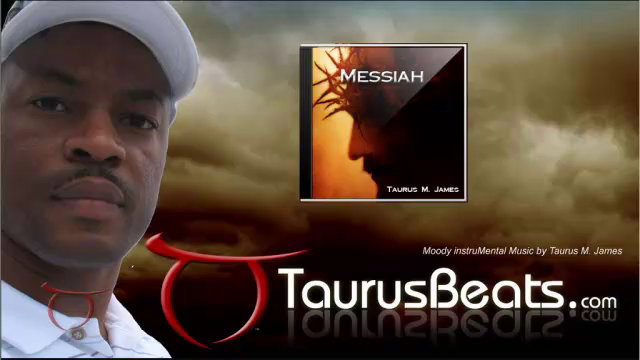 Make Sample Flip Beats with Reason: The Making of "Love Avalanche" (Part 2 of 2)
Love Avalanche Sample Flip Beat Tutorial Part 2
Learn how to chop and flip samples using Propellerhead Reason and the M-Audio Oxygen25 USB/MIDI keyboard controller.
In this video, I show you "How I Reason" by covering the following:
In Part 2:
This is the finished "Love Avalanche" sample flip beat. I decided to add this to my "Messiah" Moody instruMental Music collection.
This is one of my Moody instruMental Music creations (sample flip beat) done using Propellerhead's Reason 6.5 music software, the Yamaha DJX MIDI keyboard as a keyboard controller.
Time: 6:38
I had this idea to do my own rendition of "Come all ye faithful" a couple of weeks ago. I decided later that I didn't want to follow the original at all, but I just wasted a way to "loosely" identify my rendition with the original song that inspired the whole idea.
The original song calls for the worship if Christ The Lord. The historical accounts of Jesus' birth point out that worshiping God was the response of Mary, Zachariah, the Shepherds, the Magi (Wise Men) and many others. With that in mind, I composed this song and named it "Come Let Us Worship Him" with my focus really being that final tag of the original song - "O Come Let Us Adore Him / Christ The Lord."
Here's the first version of my composition - "Come Let Us Worship Him."
Worship Him - Make Music in Reason - Oxygen25 Akai MPD32 Reason 4
Here's my interpretation of a well-known Christmas song that I made a few years ago. This is one of my original Moody instruMental Music creations done using Propellerhead's Reason 4.01 music software, the Akai MPD32 and the M-Audio Oxygen25 USB keyboard controller.
Grace and Peace!
"Come, Let Us Worship Him"
Moody instruMental Music
from the "Messiah" collection
Copyright 2008 by Taurus M. James.
All Rights Reserved.
---
Share on social media
TaurusBeats uses AddThis share buttons so you can easily share your favorite content from this site to your Facebook, Twitter, and more.
To share this on social media, click on the share icons. You will be prompted to connect your social media account if you have not already.
Thank you for sharing!
---
Comments