Peters Song
Peters Song
by Taurus James
Ad Film Soundtrack TV
96
3:20

Found in...
CA2VA
Sample Facts
NO SAMPLES
Artist: Taurus M. James (ASCAP)
Album: CA2VA
Released: 2007
Writer: Taurus M. James
Label: ITNOJ Music
Producer: Taurus M. James
MUSIC Type
vocal, instrumental, remix, a capella, minimal, sample flip
MUSIC Use Suggestions
exercise, fitness, running, dancing, party, background, commercial, advertisement, ads, road trip
MUSIC Tempo
94bpm (Medium 81bpm - 110bpm)
MUSIC Themes
world, international, wild west, nature, horror, relation, shopping, fashion, party, sports, 1920s, american history, tropical, kids, sci-fi, technology, 1960s, biker, punks, high class, , religious, holidays, farm, rural, fantasy, movies, christmas, entertainment, showbix, 1950s, places, 1970s, education, action, mystery, crime, las vegas, 1980s, martial arts, runnung, fitness, driving, road trips
MUSIC Moods
abstract, repetitive, robotic, mechanical, scientific, futuristic, sparse, atmospheric, ambient, dreamy, elegant, graceful, ethereal, heavenly, hypnotic, lush, magical, panoramic, pastoral, shimmering, swirling, trippy, builds, grows, busy, catchy, dramatic, adventurous, angry, dangerous, dark, eerie, haunting, evil, sinister, fearful, mean, tough, mysterious, ominous, paranoid, scary, stealthy, strange, weird, suspenseful, uneasy, earthy, organic, emotional, anticipation, anxious, childlike, demure, disappointed, heartwarming, introspective, lonely, nostalgic, reflective, poignant, sentimental, thoughtful, energetic, aggressive, driving, lively, hi-energy, rowdy, urgent, wild, frantic, erotic, naughty, raunchy, sexy, fun, comical, humorous, drunken, whimsical, insistent, Positive, optimistic, bright, carefree, happy, joyful, inspirational, uplifting, satisfied, contented, upbeat, punchy, quirky, relaxed, laid back, lazy, peaceful, calm, romantic, passionate, sensual, tender, sad, depressing, melanchoiy, melodramatic, strong, anthemic, bold, confident, determined, epic, majestic, noble, dignified, patriotic, powerful, sophisticated, victorious
INSTRUMENTS
brass, bugle, french horn, trombone, trumpet, tuba, horn section, big bamd, brass band, drumline, marching band, rock band, symphonic band, drums, percussion, guitar, bass, world guitar, lute, dulcimer, keyboard, harpsichord, organ, piano, orchestra, hits, stabs, reeds, woods, wooswinds, accordion, bassoon, clarinet, english horn, flute, oboe, piccolo, recorder, saxophone, badpipes, didgeridoo, duduk, strings, cello, celtic harp, fiddle, harp, pissicato, viola, violin, upright bass, string section, synth, synthisizer, vocal, a capella, beat box, chikd, chanting, choir, gregorian chant, opera, scat, male, female, vocoder, whispering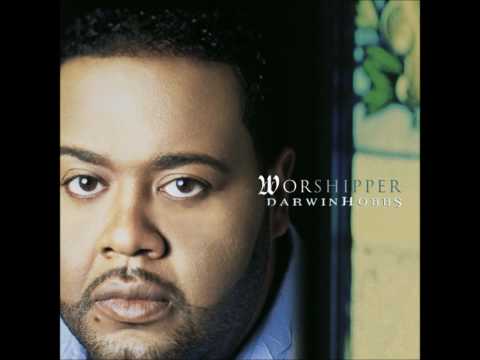 Sample Flipping - Flip This - Better Is One Day by Darwin Hobbs
Sample Flip Beat making - Flip This Sample - How to Make Sample Flip Beats
This post is about reason beat making, sample flip beat, beat making video, Better, Darwin Hobbs, flip this sample, beat making tips, propellerhead, reason, sample flip, sample beat, beatmaking video, instrumental music, sampled beat, reason beatmaking, hip hop, reason beat making, Akai, mpd32, m-audio oxygen, moody instrumental music, flip this.
Genre(s): InstruMental, Down-tempo, Chill, Easy Listening, RnB
Mood(s): chill, reflective, somber, relaxing, romantic
Tempo: Mid-Tempo 96 BPM
Other Descriptions: smooth
A nice groove I was thinking on half-way between Colorado and Ohio. I think I'm going to do another version without the piano in the first verse.
Soul Duality is another one of my experimental Hip-Hop tracks with a brooding, dark, eerie feel to it, great for storytelling rappers.
Licensing Options Available
The Fire is an experimental track with a sample and my piano improvisation. At the time I made this, I was thinking about the fire that burns in me and other creatives so much that won't allow us to stop doing what we do, even with no monetary pay.
---
Got something to say? Sign up or login to participate in the conversation.