Really Quick
Really Quick
by Taurus James
Hip-Hop
105
3:28

Found in...
Grown-man Hip-Hop
From the "Grown-man Hip-Hop" collection.
Like the title points out, I made this beat really quick. I had to get to work, but I took about about 10 minutes to put this together.
MUSIC Type
vocal, instrumental, remix, a capella, minimal, sample flip
MUSIC Use Suggestions
exercise, fitness, running, dancing, party, background, commercial, advertisement, ads, road trip
MUSIC Tempo
94bpm (Medium 81bpm - 110bpm)
MUSIC Themes
world, international, wild west, nature, horror, relation, shopping, fashion, party, sports, 1920s, american history, tropical, kids, sci-fi, technology, 1960s, biker, punks, high class, , religious, holidays, farm, rural, fantasy, movies, christmas, entertainment, showbix, 1950s, places, 1970s, education, action, mystery, crime, las vegas, 1980s, martial arts, runnung, fitness, driving, road trips
MUSIC Moods
abstract, repetitive, robotic, mechanical, scientific, futuristic, sparse, atmospheric, ambient, dreamy, elegant, graceful, ethereal, heavenly, hypnotic, lush, magical, panoramic, pastoral, shimmering, swirling, trippy, builds, grows, busy, catchy, dramatic, adventurous, angry, dangerous, dark, eerie, haunting, evil, sinister, fearful, mean, tough, mysterious, ominous, paranoid, scary, stealthy, strange, weird, suspenseful, uneasy, earthy, organic, emotional, anticipation, anxious, childlike, demure, disappointed, heartwarming, introspective, lonely, nostalgic, reflective, poignant, sentimental, thoughtful, energetic, aggressive, driving, lively, hi-energy, rowdy, urgent, wild, frantic, erotic, naughty, raunchy, sexy, fun, comical, humorous, drunken, whimsical, insistent, Positive, optimistic, bright, carefree, happy, joyful, inspirational, uplifting, satisfied, contented, upbeat, punchy, quirky, relaxed, laid back, lazy, peaceful, calm, romantic, passionate, sensual, tender, sad, depressing, melanchoiy, melodramatic, strong, anthemic, bold, confident, determined, epic, majestic, noble, dignified, patriotic, powerful, sophisticated, victorious
INSTRUMENTS
brass, bugle, french horn, trombone, trumpet, tuba, horn section, big bamd, brass band, drumline, marching band, rock band, symphonic band, drums, percussion, guitar, bass, world guitar, lute, dulcimer, keyboard, harpsichord, organ, piano, orchestra, hits, stabs, reeds, woods, wooswinds, accordion, bassoon, clarinet, english horn, flute, oboe, piccolo, recorder, saxophone, badpipes, didgeridoo, duduk, strings, cello, celtic harp, fiddle, harp, pissicato, viola, violin, upright bass, string section, synth, synthisizer, vocal, a capella, beat box, chikd, chanting, choir, gregorian chant, opera, scat, male, female, vocoder, whispering
How To Get Akai MPD32 To Work With Reason
This video shows how to setup the Akai MPD32 to work in Propellerhead Reason, on a Windows-based PC.
Beatmaking tutorial - Akai MPD32 - How to seup MPD32 in Reason
In this video, I discuss:
- MPD32 USB/MIDI Controller
- MPD32 Driver Installation
- Reason Preferences
- Having Multiple Controllers in Reason
- Using MIDI-only Keyboards as Controllers in Reason
- Step-by-step setup of Akai MPD32 in Reason
Time: 11:15
This post is about: MPD32, Reason, Akai MPD32, MPD32 setup, MPD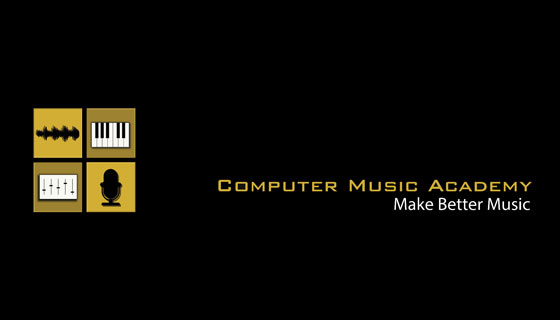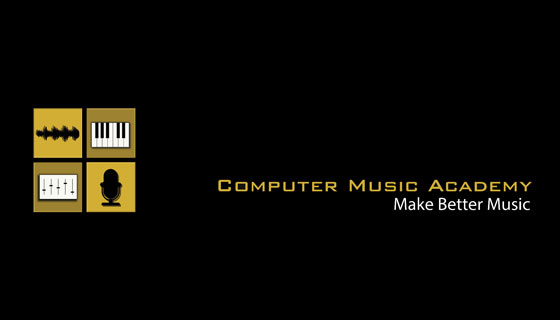 If you want to make better music, while participating in a close-knit community of music producers of all levels, then you want to check out the Computer Music Academy.
I stumbled upon this music community while searching for something else, but I was drawn to CMA because of Tasherre Risay and his personal approach. Also, the fact that his slogan for CMA is close to my slogan (make music better) really helped increase my interest. Immediately after joining the CMA community, Tasherre personally contacted me and encouraged me to jump in and participate. Tasherre stresses COMMUNITY at CMA and I have seen first-hand the way the members, of various music backgrounds and skill levels, come together to contribute to one another's progress.
Genre(s): Hip-Hop
Mood(s): Party, Happy, Upbeat
Tempo: Mid-Tempo 98 BPM
Other Descriptions: preview
Hip Hop Beat, Old School Beat, Story Rap Beat
Genre(s): Hip-Hop
Mood(s): Party, Upbeat, Happy
Tempo: Mid-Tempo 100 BPM
Other Descriptions: preview
Genre(s): Hip-Hop, Soundtrack (Television theme, Film)
Mood(s): Aggressive/Driving, Angry, Cinematic, Dark/Mysterious, Dramatic, Impassioned, Intense/Foreboding, Somber/Dark, Urgent/Impassioned
Tempo: Mid-Tempo 97 BPM
Other Tags: piano, preview, edgy