Member Sign-in Required
This area is for members who are signed in.
Sign In or Sign Up
To view the rest of this article, sign in or sign up.
Unlock articles and content downloads.
Rollin Sample Flip Beat Video Series Part 4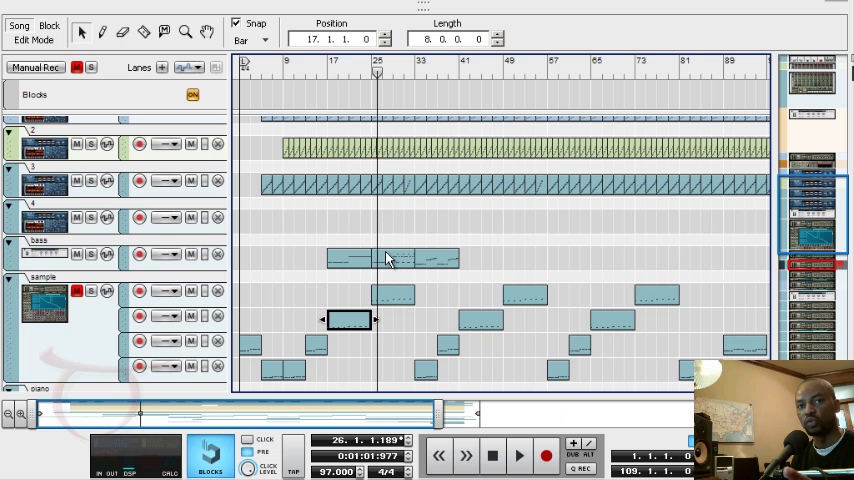 Image: Taurus James (TaurusBeats) – Can We Go Back Amerie Carl Thomas Remix by TaurusBeats – TaurusBeats
Make Sample Flip Beats with Reason: The Making of "Rollin" (Part 4 of 4)
Rollin Sample Flip Beat Tutorial Part 4
Learn how to chop and flip samples using Propellerhead Reason and the M-Audio Oxygen25 USB/MIDI keyboard controller.
In this video, I show you "How I Reason" by covering the following:
In This Video...
- Propellerhead Reason 4
- Chop Samples in ReCycle 2.1
- Propellerhead ReCycle 2.1 Autoslice feature
- ReCycle 2.1 Transient Shaper
- Using MPD32 with Reason 4 to act as a "poor man's" MPC (Fake MPC Feel)
- Loading Samples into Reason 4 NN-XT Sampler
- Select Zone via MIDI feature in NN-XT
- The Beat Without The Sample
Time: 13:59
This video is about: sample chop, sample flip, flip a sample, chop a sample, sampling, music sampling, Sample Chopping, Sony Soundforge, Propellerhead, ReCycle, sample Flipping, Propellerheads, Reason, software Akai, MPD32, Pad controller
Rollin Sample Flip Beat Video Series Part 4 Can We Go Back Amerie Carl Thomas Remix by TaurusBeats