---
Like, Comment, Share
San Pedro
San Pedro
by Taurus James
Easy Listening
95
5:36

Found in...
Final Hour Music 2
Image: – – TaurusBeats
Genre(s): Easy Listening, RnB, Fusion, Adult Contemporary
Mood(s): Happy, Reflective, Romantic, Mellow
Tempo: Mid-tempo 95 BPM
Other Descriptions: smooth, relax, drive, experimental, preview, piano
San Pedro is an instrumental music track that I made to remember my temporary stay in San Pedro, California.
My wife and I arrived in San Pedro, California, on Labor Day weekend in 2003. After a long drive from Layton, Utah, we entered what was to be our new, temporary home. San Pedro was a nice place for us to transition from life in Utah to life in California.
Who/What inspired me to create this song?
My observations of the people and the city itself served as the main inspiration for this song. Our stay at Fort MacArthur placed us in a location near the heart of the city. I became very acquainted with San Pedro since I was unemployed at the time and searching for a job. No matter how difficult the day's job search was, I was able to come back to a pleasant San Pedro. This helped to make the transition more bearable for me.
When did I create this song?
I created this song one Saturday morning while looking out of my window at the development of another San Pedro day.
Where did I create this song?
Our first TLF (Temporary Living Facilty) quarters - a small room with many large windows that remained open for air circulation.
Why did I create this song?
I wanted a "marker" of my time spent in San Pedro. I realized that this was a big transition in our lives as a military family and I was moved by the comfort that San Pedro provided.
How did I create this song?
Using Reason 2.5 on my PC and my Yamaha PSR keyboard as a MIDI controller, I created the song using overdubbing as the technique. When I completed all of the parts to my liking, I started the arrangement process with thoughts of a mello tune in mind - something you can drive to. I started with the accoustic guitar parts first. Then, I created the bass guitar and drum parts. Finally, I created the piano and horn parts.
Other Notes:
San Pedro starts with an accoustic guitar that I use to identify the main theme of warmth and friendliness. The guitar is later combined with trumpets in the bridge of the song to provide a little bit of a festive break from the main movement of the song. The drum and bass parts are simple and supportive and don't change once they are introduced. I use the piano to voice a simple melody that lightly sits on the accoustic guitar's main theme.
Dedicated to the people of San Pedro, CA. Thanks for your hospitality.
-Taurus
MUSIC Type
vocal, instrumental, remix, a capella, minimal, sample flip
MUSIC Use Suggestions
exercise, fitness, running, dancing, party, background, commercial, advertisement, ads, road trip
MUSIC Tempo
94bpm (Medium 81bpm - 110bpm)
MUSIC Themes
world, international, wild west, nature, horror, relation, shopping, fashion, party, sports, 1920s, american history, tropical, kids, sci-fi, technology, 1960s, biker, punks, high class, , religious, holidays, farm, rural, fantasy, movies, christmas, entertainment, showbix, 1950s, places, 1970s, education, action, mystery, crime, las vegas, 1980s, martial arts, runnung, fitness, driving, road trips
MUSIC Moods
abstract, repetitive, robotic, mechanical, scientific, futuristic, sparse, atmospheric, ambient, dreamy, elegant, graceful, ethereal, heavenly, hypnotic, lush, magical, panoramic, pastoral, shimmering, swirling, trippy, builds, grows, busy, catchy, dramatic, adventurous, angry, dangerous, dark, eerie, haunting, evil, sinister, fearful, mean, tough, mysterious, ominous, paranoid, scary, stealthy, strange, weird, suspenseful, uneasy, earthy, organic, emotional, anticipation, anxious, childlike, demure, disappointed, heartwarming, introspective, lonely, nostalgic, reflective, poignant, sentimental, thoughtful, energetic, aggressive, driving, lively, hi-energy, rowdy, urgent, wild, frantic, erotic, naughty, raunchy, sexy, fun, comical, humorous, drunken, whimsical, insistent, Positive, optimistic, bright, carefree, happy, joyful, inspirational, uplifting, satisfied, contented, upbeat, punchy, quirky, relaxed, laid back, lazy, peaceful, calm, romantic, passionate, sensual, tender, sad, depressing, melanchoiy, melodramatic, strong, anthemic, bold, confident, determined, epic, majestic, noble, dignified, patriotic, powerful, sophisticated, victorious
INSTRUMENTS
brass, bugle, french horn, trombone, trumpet, tuba, horn section, big bamd, brass band, drumline, marching band, rock band, symphonic band, drums, percussion, guitar, bass, world guitar, lute, dulcimer, keyboard, harpsichord, organ, piano, orchestra, hits, stabs, reeds, woods, wooswinds, accordion, bassoon, clarinet, english horn, flute, oboe, piccolo, recorder, saxophone, badpipes, didgeridoo, duduk, strings, cello, celtic harp, fiddle, harp, pissicato, viola, violin, upright bass, string section, synth, synthisizer, vocal, a capella, beat box, chikd, chanting, choir, gregorian chant, opera, scat, male, female, vocoder, whispering
---
See also...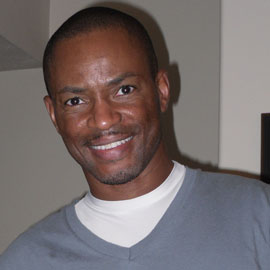 Helping Others is at the core of everything I do here. Here are my goals for TaurusBeats.com.
Genre: Hip-Hop, Soundtrack, Downtempo, Ambient, Electronic
Mood(s): Dramatic, Sad, Reflective, Dark, Somber, Romantic
Tempo: Mid-Tempo 97 BPM
Other Tags: piano, preview, experimental
---
Share on social media
TaurusBeats uses AddThis share buttons so you can easily share your favorite content from this site to your Facebook, Twitter, and more.
To share this on social media, click on the share icons. You will be prompted to connect your social media account if you have not already.
Thank you for sharing!
---
Comments