Shine Forever
Shine Forever
by BadBull
Sample Flip
93
5:40

Found in...
Bad Bull Beats
RnB Hip Hop Beat, Sample Flip, Story Rap
Happy New Year! First beat for 2009!
This sample flip beat is smooth with an R&B flavor. "I'm lookin' forward to the day we gonna Shine Forever!"
How To Make Beats Using Reason MPD32 Oxygen8 - Sample Flip Beat - Shine Forever
Want to know how make beats or instrumental music with a sample flip? Use Propellerhead's Recycle and Reason 4.01, the Akai MPD32 USB/MIDI hardware control surface and the M-Audio Oxygen8 v2 USB/MIDI keyboard control surface to get the job done.
In this video, I'm showcasing another one of my Moody instruMental Music creations - "Shine Forever" - a beat I made using Propellerhead Reason.
Props to Boonie Mayfield (aka Boon Doc)!!
Grace and Peace!
Taurus M. James
"Shine Forever"
Moody instruMental Music by Taurus M. James
Copyright 2009 by Taurus M. James - ASCAP
Some Rights Reserved.
"how to make" beats beat "how to" "instrumental beats" "rap beats" instrumental reason "beats instrumental" instrumentals freestyle "freestyle rap" "dre beats" "daftpunk" lloyd drake "drake instrumental" "wiz khalifa instrumental" jadakiss "soulja boy" "fl studio" "lil wayne"
This is How I Reason. (#howireason)
This beat contains a sample that requires clearance. The producer has provided the following information about the sample to help you in the process of clearing it.
A sample from Jon B "Shine"
Song: Shine
Artist: Jon B
Album: Cool Relax
Released: 1997
Label: Sony
Writer:
Publisher:
MUSIC Type
vocal, instrumental, remix, a capella, minimal, sample flip
MUSIC Use Suggestions
exercise, fitness, running, dancing, party, background, commercial, advertisement, ads, road trip
MUSIC Tempo
94bpm (Medium 81bpm - 110bpm)
MUSIC Themes
world, international, wild west, nature, horror, relation, shopping, fashion, party, sports, 1920s, american history, tropical, kids, sci-fi, technology, 1960s, biker, punks, high class, , religious, holidays, farm, rural, fantasy, movies, christmas, entertainment, showbix, 1950s, places, 1970s, education, action, mystery, crime, las vegas, 1980s, martial arts, runnung, fitness, driving, road trips
MUSIC Moods
abstract, repetitive, robotic, mechanical, scientific, futuristic, sparse, atmospheric, ambient, dreamy, elegant, graceful, ethereal, heavenly, hypnotic, lush, magical, panoramic, pastoral, shimmering, swirling, trippy, builds, grows, busy, catchy, dramatic, adventurous, angry, dangerous, dark, eerie, haunting, evil, sinister, fearful, mean, tough, mysterious, ominous, paranoid, scary, stealthy, strange, weird, suspenseful, uneasy, earthy, organic, emotional, anticipation, anxious, childlike, demure, disappointed, heartwarming, introspective, lonely, nostalgic, reflective, poignant, sentimental, thoughtful, energetic, aggressive, driving, lively, hi-energy, rowdy, urgent, wild, frantic, erotic, naughty, raunchy, sexy, fun, comical, humorous, drunken, whimsical, insistent, Positive, optimistic, bright, carefree, happy, joyful, inspirational, uplifting, satisfied, contented, upbeat, punchy, quirky, relaxed, laid back, lazy, peaceful, calm, romantic, passionate, sensual, tender, sad, depressing, melanchoiy, melodramatic, strong, anthemic, bold, confident, determined, epic, majestic, noble, dignified, patriotic, powerful, sophisticated, victorious
INSTRUMENTS
brass, bugle, french horn, trombone, trumpet, tuba, horn section, big bamd, brass band, drumline, marching band, rock band, symphonic band, drums, percussion, guitar, bass, world guitar, lute, dulcimer, keyboard, harpsichord, organ, piano, orchestra, hits, stabs, reeds, woods, wooswinds, accordion, bassoon, clarinet, english horn, flute, oboe, piccolo, recorder, saxophone, badpipes, didgeridoo, duduk, strings, cello, celtic harp, fiddle, harp, pissicato, viola, violin, upright bass, string section, synth, synthisizer, vocal, a capella, beat box, chikd, chanting, choir, gregorian chant, opera, scat, male, female, vocoder, whispering
Genre(s): Dance, Cinematic, Soundtrack (Television theme, Film, Video Game)
Mood(s): Aggressive/Driving, Angry, Cinematic, Dark/Mysterious, Dramatic, Urgent/Impassioned
Tempo: Fast 130 BPM
Other Tags: workout, dance, edgy piano, preview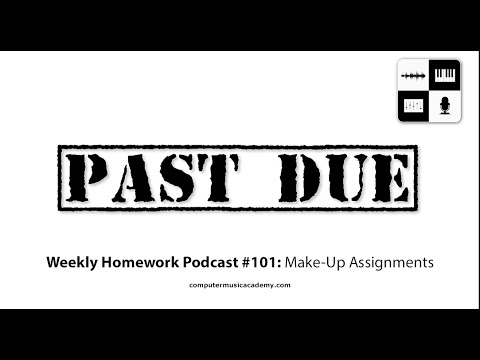 Check out my track "Last Days" on Make Up Assignments - Weekly Homework Podcast #101
Piano Instrumental Music, Sample Flip, RnB Hip Hop
Here's a flip of the music that plays at the end of the John MacArthur radio show, Grace To You.
I decided to try and flip this sample at the request of my man, Orlando. I have some video footage of me making this track. I'll post it later.
Listen and Enjoy!
How To Make Beats Using Reason + MPD32 + Yamaha DJX - Grace To You (Part 1 of 4)
You want to know HOW to make beats and instrumental music using Propellerhead's Reason software, the Akai MPD32 and the Yamaha DJX MIDI keyboard. This beat making video series takes you through my process step-by-step and I give you tips on how to use Reason, the MPD32 and the DJX to make music.
Piano Instrumental Music, Sample Flip, RnB Hip Hop
piano sample flip beat for a television theme or story rapper
"In Love With A Dreamer" piano sample flip beat - Moody instruMental Music by Taurus M. James 
In Love With A Dreamer is an experimental piano sample flip beat for a television theme or story rapper. 
This is another piano sample flip beat,
Made for Bad Bull Beats Moody instruMental Music Collection
Bad Bull Beats | Piano Sample Flip Beat | Moody instruMental Music
Ethereal Hope - Reason 4 Beat Instrumental Sample MPD32
Originally, I gave this track the title "Ethereal Hope", but as I continued to listen to it I kept thinking of "loving a dreamer". So, I changed the title to In Love With A Dreamer before I even posted the track here on TaurusBeats.com.
I apologize to you if you were looking for this song under the original title, especially after seeing me in the "Ethereal Hope" video.
In case you didn't know, I'm a dreamer. I dedicate this track to my wife, Trauna, because I realize it has to be tough sometimes to be in love with a dreamer, especially when I spend a great deal of time trying to make my dreams manifest.
Je Suis Amor Piano Instrumental Music, Hip Hop, RnB
I made this sampled hip-hop beat using Propellerhead Reason 4.01, the Akai MPD32 USB/MIDI controller and the M-Audio Oxygen8 v2 USB/MIDI Keyboard controller.
IMPORTANT NOTICE:
IMPORTANT: This song contains a sample. If you purchase a license to use this song, you are responsible for clearing the sample for use in your project. Contact me if you want to license a version of this song without the sample.
---
Got something to say? Sign up or login to participate in the conversation.