Step Tight
Step Tight
by Taurus James
Hip-Hop
105
4:08

Found in...
Grown-man Hip-Hop
From the "Grown-man Hip-Hop" collection.
This would make a nasty steppers' track. With just a little bit of piano, string accents and horns - yeah, i'd like to see some folks step tight to this.
MUSIC Type
vocal, instrumental, remix, a capella, minimal, sample flip
MUSIC Use Suggestions
exercise, fitness, running, dancing, party, background, commercial, advertisement, ads, road trip
MUSIC Tempo
94bpm (Medium 81bpm - 110bpm)
MUSIC Themes
world, international, wild west, nature, horror, relation, shopping, fashion, party, sports, 1920s, american history, tropical, kids, sci-fi, technology, 1960s, biker, punks, high class, , religious, holidays, farm, rural, fantasy, movies, christmas, entertainment, showbix, 1950s, places, 1970s, education, action, mystery, crime, las vegas, 1980s, martial arts, runnung, fitness, driving, road trips
MUSIC Moods
abstract, repetitive, robotic, mechanical, scientific, futuristic, sparse, atmospheric, ambient, dreamy, elegant, graceful, ethereal, heavenly, hypnotic, lush, magical, panoramic, pastoral, shimmering, swirling, trippy, builds, grows, busy, catchy, dramatic, adventurous, angry, dangerous, dark, eerie, haunting, evil, sinister, fearful, mean, tough, mysterious, ominous, paranoid, scary, stealthy, strange, weird, suspenseful, uneasy, earthy, organic, emotional, anticipation, anxious, childlike, demure, disappointed, heartwarming, introspective, lonely, nostalgic, reflective, poignant, sentimental, thoughtful, energetic, aggressive, driving, lively, hi-energy, rowdy, urgent, wild, frantic, erotic, naughty, raunchy, sexy, fun, comical, humorous, drunken, whimsical, insistent, Positive, optimistic, bright, carefree, happy, joyful, inspirational, uplifting, satisfied, contented, upbeat, punchy, quirky, relaxed, laid back, lazy, peaceful, calm, romantic, passionate, sensual, tender, sad, depressing, melanchoiy, melodramatic, strong, anthemic, bold, confident, determined, epic, majestic, noble, dignified, patriotic, powerful, sophisticated, victorious
INSTRUMENTS
brass, bugle, french horn, trombone, trumpet, tuba, horn section, big bamd, brass band, drumline, marching band, rock band, symphonic band, drums, percussion, guitar, bass, world guitar, lute, dulcimer, keyboard, harpsichord, organ, piano, orchestra, hits, stabs, reeds, woods, wooswinds, accordion, bassoon, clarinet, english horn, flute, oboe, piccolo, recorder, saxophone, badpipes, didgeridoo, duduk, strings, cello, celtic harp, fiddle, harp, pissicato, viola, violin, upright bass, string section, synth, synthisizer, vocal, a capella, beat box, chikd, chanting, choir, gregorian chant, opera, scat, male, female, vocoder, whispering
Je Suis Amor Piano Instrumental Music, Hip Hop, RnB
I made this sampled hip-hop beat using Propellerhead Reason 4.01, the Akai MPD32 USB/MIDI controller and the M-Audio Oxygen8 v2 USB/MIDI Keyboard controller.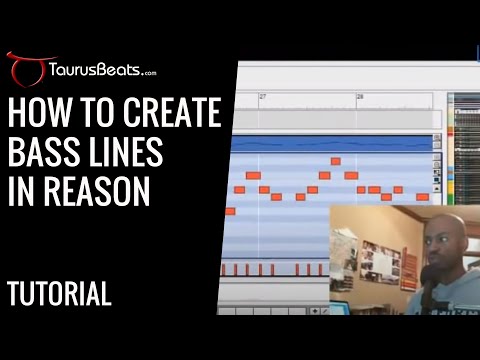 Make Beats with Reason: Tune Your Bass Line With A Piano!
Beat making Tips - Bass Line - How to Make Bass Lines - Tune Bass Notes with Piano
In this video, I show how I check bass lines I originally create in the Subtractor device, using a piano in the NNXT device. This allows me to hear the actual notes I played in a clearer fashion and make necessary corrections.
I made this video showing an example of how I use the piano to check my bass lines. I use this same technique with samples when I do sample flip beats. Even though I'm using Reason, this technique can be used in any DAW.
This post is about reason beat making, sample flip beat, beat making video, flip this sample, beat making tips, propellerhead, reason, sample flip, sample beat, beatmaking video, instrumental music, sampled beat, reason beatmaking, hip hop, moody instrumental music, flip this.
Genre(s): Hip-Hop
Mood(s): Party, Happy, Upbeat
Tempo: Mid-Tempo 98 BPM
Other Descriptions: preview
Genre(s): Hip-Hop, RnB
Mood(s): Dramatic, Impassioned
Tempo: Mid-Tempo 103 BPM
Other Tags: piano, dance, listen
Genre(s): Hip-Hop
Mood(s): Party, Edgy, Upbeat
Tempo: Mid-Tempo 98 BPM
Other Descriptions: preview