Media: Still - Moody Instrumental Music by TaurusBeats aka Taurus M James –
---
Like, Comment, Share
Still
Still
by Taurus James
Ad Film Soundtrack TV
65
5:32

Found in...
Soul On Fire
Image: – Still - Moody Instrumental Music by TaurusBeats aka Taurus M James – TaurusBeats
Still is a Reflective, Romantic, Sad piece that I put together to reflect the still moments that I enjoy in the midst of my busy life.
Genre(s): RnB, Soundtrack
Mood(s): Reflective, Romantic, Sad
Tempo: Slow
Other Descriptions: smooth, relaxing, piano, strings
Sample Facts
NO SAMPLES
Artist: Taurus M. James (ASCAP)
Album: Soul on Fire
Released: 2004
Writer: Taurus M. James
Label: ITNOJ Music
Producer: Taurus M. James
MUSIC Type
instrumental, minimal, mood music, moody instrumental music, original, piano music
MUSIC Use Suggestions
exercise, fitness, meditation, background, commercial, advertisement, ads
MUSIC Tempo
65bpm (Slow 61bpm - 80bpm)
MUSIC Themes
relation, sci-fi, technology, high class, , religious, holidays, fantasy, movies, christmas, entertainment, places, education, mystery, crime, martial arts, meditation
MUSIC Moods
abstract, repetitive, mechanical, scientific, futuristic, sparse, atmospheric, ambient, dreamy, elegant, graceful, ethereal, heavenly, hypnotic, lush, magical, panoramic, builds, grows, dramatic, dark, eerie, haunting, stealthy, strange, weird, suspenseful, uneasy, earthy, organic, emotional, childlike, demure, disappointed, heartwarming, introspective, lonely, nostalgic, reflective, poignant, sentimental, thoughtful, erotic, naughty, comical, humorous, drunken, whimsical, insistent, Positive, satisfied, contented, quirky, relaxed, laid back, lazy, peaceful, calm, romantic, passionate, sensual, tender, sad, depressing, melanchoiy, melodramatic
INSTRUMENTS
symphonic band, drums, guitar, bass, piano, orchestra, strings, cello, viola, violin, string section, whispering
---
See also...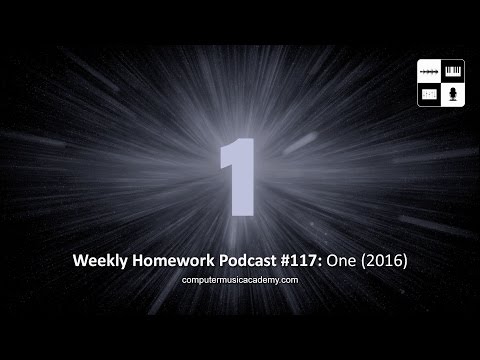 Check out my track "Only One" on There Can Only Be One - Weekly Homework Podcast #117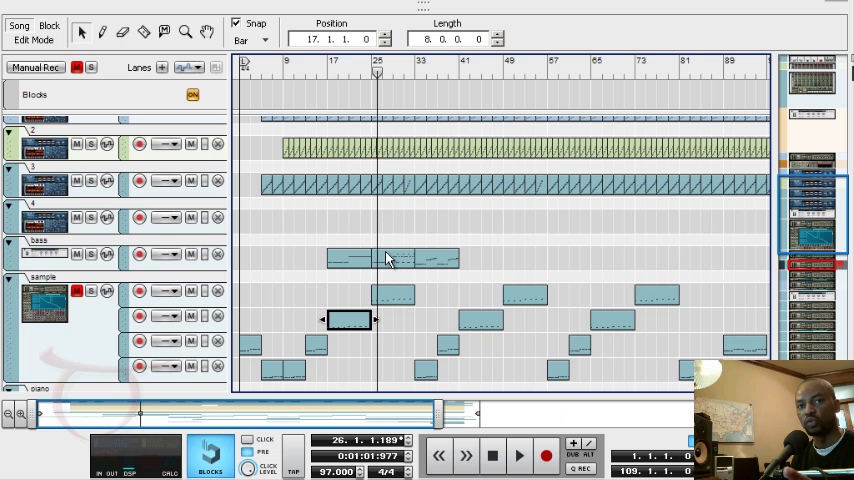 Make Sample Flip Beats with Reason: The Making of "Rollin" (Part 4 of 4)
Rollin Sample Flip Beat Tutorial Part 4
Learn how to chop and flip samples using Propellerhead Reason and the M-Audio Oxygen25 USB/MIDI keyboard controller.
In this video, I show you "How I Reason" by covering the following:
In This Video...
- Propellerhead Reason 4
- Chop Samples in ReCycle 2.1
- Propellerhead ReCycle 2.1 Autoslice feature
- ReCycle 2.1 Transient Shaper
- Using MPD32 with Reason 4 to act as a "poor man's" MPC (Fake MPC Feel)
- Loading Samples into Reason 4 NN-XT Sampler
- Select Zone via MIDI feature in NN-XT
- The Beat Without The Sample
Time: 13:59
This video is about: sample chop, sample flip, flip a sample, chop a sample, sampling, music sampling, Sample Chopping, Sony Soundforge, Propellerhead, ReCycle, sample Flipping, Propellerheads, Reason, software Akai, MPD32, Pad controller
Rollin Sample Flip Beat Video Series Part 4 Can We Go Back Amerie Carl Thomas Remix by TaurusBeats
---
Share on social media
TaurusBeats uses AddThis share buttons so you can easily share your favorite content from this site to your Facebook, Twitter, and more.
To share this on social media, click on the share icons. You will be prompted to connect your social media account if you have not already.
Thank you for sharing!
---
Comments