T-Day
T-Day
by Taurus M. James (ASCAP)
Ad Film Soundtrack TV
92
4:33

Found in...
Final Hour Music 1
This is one of my first television tracks. I made this one for a television crime pilot.
File Format: .mp3
File Size: 1.55 MB
Bitrate : 128 Kbits
Frequency : 44100 HZ
Length : 04:33 Min/Sec
(Taurus M. James, ITNOJ Music, ASCAP)
This recording (c) 2003 Taurus M. James. All Rights Reserved. International Copyright Secured. Any use, transmission, broadcast, synchronization, or reproduction without owner consent is prohibited.
MUSIC Type
vocal, instrumental, remix, a capella, minimal, sample flip
MUSIC Use Suggestions
exercise, fitness, running, dancing, party, background, commercial, advertisement, ads, road trip
MUSIC Tempo
94bpm (Medium 81bpm - 110bpm)
MUSIC Themes
world, international, wild west, nature, horror, relation, shopping, fashion, party, sports, 1920s, american history, tropical, kids, sci-fi, technology, 1960s, biker, punks, high class, , religious, holidays, farm, rural, fantasy, movies, christmas, entertainment, showbix, 1950s, places, 1970s, education, action, mystery, crime, las vegas, 1980s, martial arts, runnung, fitness, driving, road trips
MUSIC Moods
abstract, repetitive, robotic, mechanical, scientific, futuristic, sparse, atmospheric, ambient, dreamy, elegant, graceful, ethereal, heavenly, hypnotic, lush, magical, panoramic, pastoral, shimmering, swirling, trippy, builds, grows, busy, catchy, dramatic, adventurous, angry, dangerous, dark, eerie, haunting, evil, sinister, fearful, mean, tough, mysterious, ominous, paranoid, scary, stealthy, strange, weird, suspenseful, uneasy, earthy, organic, emotional, anticipation, anxious, childlike, demure, disappointed, heartwarming, introspective, lonely, nostalgic, reflective, poignant, sentimental, thoughtful, energetic, aggressive, driving, lively, hi-energy, rowdy, urgent, wild, frantic, erotic, naughty, raunchy, sexy, fun, comical, humorous, drunken, whimsical, insistent, Positive, optimistic, bright, carefree, happy, joyful, inspirational, uplifting, satisfied, contented, upbeat, punchy, quirky, relaxed, laid back, lazy, peaceful, calm, romantic, passionate, sensual, tender, sad, depressing, melanchoiy, melodramatic, strong, anthemic, bold, confident, determined, epic, majestic, noble, dignified, patriotic, powerful, sophisticated, victorious
INSTRUMENTS
brass, bugle, french horn, trombone, trumpet, tuba, horn section, big bamd, brass band, drumline, marching band, rock band, symphonic band, drums, percussion, guitar, bass, world guitar, lute, dulcimer, keyboard, harpsichord, organ, piano, orchestra, hits, stabs, reeds, woods, wooswinds, accordion, bassoon, clarinet, english horn, flute, oboe, piccolo, recorder, saxophone, badpipes, didgeridoo, duduk, strings, cello, celtic harp, fiddle, harp, pissicato, viola, violin, upright bass, string section, synth, synthisizer, vocal, a capella, beat box, chikd, chanting, choir, gregorian chant, opera, scat, male, female, vocoder, whispering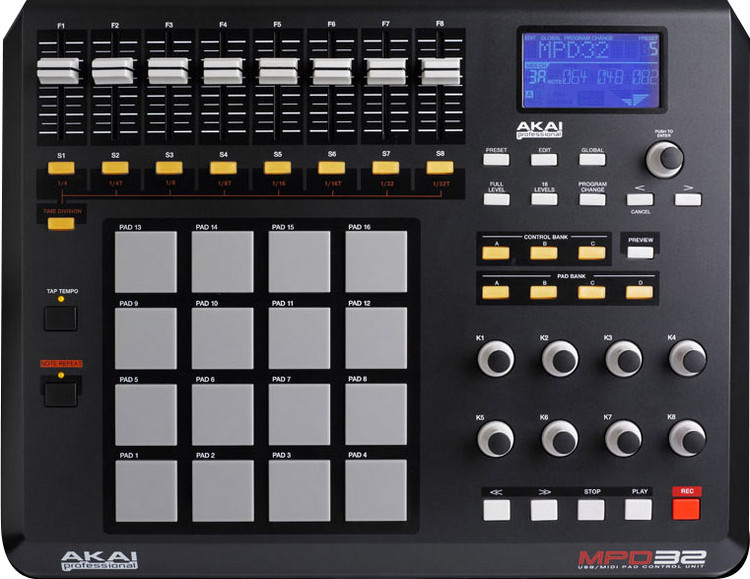 Here is a Question from one of my followers:
hey. i love your beats. their really good. i had a question. if i wanted to make a beat and sample one part out of another song, do you know if i could use an mpc to do that? could i if its an audio track on itunes?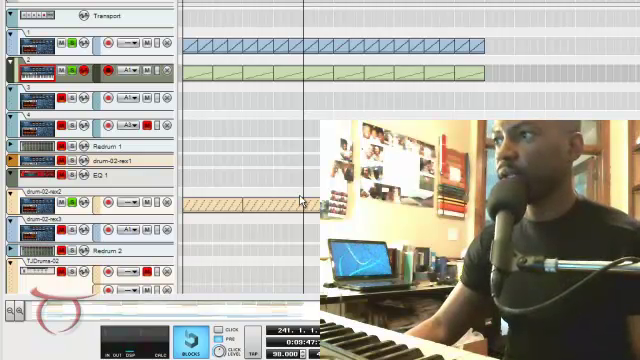 Make Music with Reason: The Making of "Even Still" (Part 4 of 5)
Even Still - Making Moody instruMental Music using Reason - Part 4
Learn how to chop and flip samples using Propellerhead Reason and the Yamaha DJX as a keyboard controller.
In this video, I show you "How I Reason" by covering the following:
In Part 4:
- Adding percussion elements to develop the rhythm
- Adding the drum elements
- Listen to final result
Time: 6 minutes
This video is about: Even Still, instrumental music, Propellerhead Reason, software, Yamaha DJX, piano
Genre(s): Easy Listening, Electronic
Mood(s): Moody, Reflective, Somber, Warming/Uplifting
Tempo: Mid-Tempo 93 BPM
Other Descriptions: The Upper Room
File Format: .mp3
File Size: 5.18 MB
Bitrate : 128 Kbits
Frequency : 44100 HZ
Length : 05:35 Min/Sec
Taste and see that this one is good!
---
Got something to say? Sign up or login to participate in the conversation.