Media: Smooth Jazz Groove Piano Moody Instrumental Music – Taurus James (TaurusBeats)
Tam Jam
Tam Jam
by Taurus James
RnB-Urban
100
4:34

Found in...
Smooth James
1064 Views ; 10077 Likes ; 0 Comments
Image: Taurus James (TaurusBeats) – Smooth Jazz Groove Piano Moody Instrumental Music – TaurusBeats
Tam Jam
Smooth James Smooth Jazz
My love for contemporary jazz and Smooth Jazz has grown a great deal over the years and I have started to think of it as "Grown-Man HipHop". Smooth James is my collection of jazzy, piano moody instrumental music and it isthe start of a different musical path for me.
Why I Call This Track "Tam Jam"
Named after my daughter, Tamilym
What I Used to Make "Tam Jam"
I used my Yamaha DJX MIDI keyboard as a keyboard controller for Propellerhead Reason. I connect the DJX keyboard to my PC via a MIDI cable. Inside Reason, I use the NN-XT Advanced Samples for the Grand Piano sounds.
MUSIC Type
instrumental
MUSIC Use Suggestions
background, commercial, advertisement, ads, road trip
MUSIC Tempo
94bpm (Medium 81bpm - 110bpm)
MUSIC Themes
driving, road trips
MUSIC Moods
Positive, optimistic, bright, carefree, happy, joyful, inspirational, uplifting, satisfied, contented, upbeat, punchy, quirky, relaxed, laid back, lazy, peaceful, calm, romantic
Instruments
drums, percussion, bass, keyboard, piano, strings, cello, viola, violin, upright bass, string section, horns, horn section, trumpets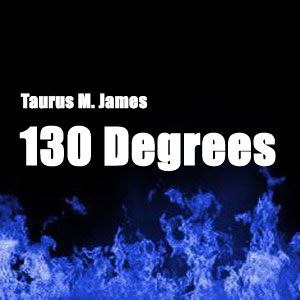 Genre(s): Dance, Electronic, Cinematic, Soundtrack (Television theme, Film)
Mood(s): Dance, Agitated, Dramatic
Tempo: Fast 138
"Pound Cake" Remix Beat - Moody Instrumental Music by Taurus M. James
This the is moody instrumental music remix of "Pound Cake" by Drake, and it is in my latest Moody instruMental Music collection "Christ Beats" available for you to download here at TaurusBeats.com.
I'm using Propellerhead Reason 6.5 and the Yamaha DJX MIDI keyboard as a controller to trigger all instrument sounds in Reason. Be sure to check out my Reason Beat Making Video Tutorials, where I show you how to make Moody instruMental Music and sample flip beats.
Cake Moody Instrumental Music by TaurusBeats Piano Original in Propellerhead Reason