Media: TaurusBeats Music On CMA Weekly Homework Podcast 119 –
---
Like, Comment, Share
TaurusBeats Music On CMA Weekly Homework Podcast 119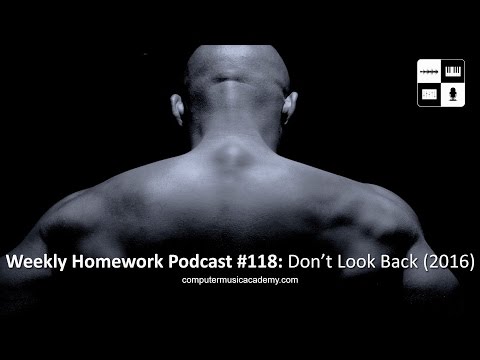 Image: – TaurusBeats Music On CMA Weekly Homework Podcast 119 – TaurusBeats
Check out my track "Run Wild (Don't Look Back)" on Don't Look Back - Weekly Homework Podcast #119
CMA:
http://computermusicacademy.com/blog/2016/05/weekly-homework-podcast-119/
Youtube:
https://youtu.be/g0W09SBoKHE?t=55m30s
Start time - 55:30 - "Run Wild (Don't Look Back)" - Original, Moody Insturmental Music
Weekly Homework Podcast #119 - Don't Look Back
Song structure is a vital part of music creation. The main purpose is to provide the background to a specific part of the song. Doesn't matter who the song is for or what the purpose, it needs to have structure. Different sequences and sections inspire different emotions & ideas within the artist as well as evoking different emotions from the listener. In this assignment, we're required to use at least 4 separate sections of the song representing: verses, hooks, bridges and more. In my opinion it's the best podcast we done so far, but I'll let you come to that conclusion yourself… maybe.
This week we hear from:
DIXI Freely
Kno1uKno
Big Shad
Okay Joey
JSP8
Ron B.
MICnotes
Basement Chemistry
Gemini4d
DJ Lockturnal
TaurusBeats
Intro / Outro by RTO Beats
Buy Your Sounds!
Plugin Boutique: http://goo.gl/XnZO1m
Loopmasters: http://goo.gl/C6NSbH
Sample Logic: https://goo.gl/uAzT9D
Producer's Choice: http://goo.gl/RlMf4X
VST Buzz: http://goo.gl/9kea1N
Samples From Mars: http://goo.gl/Gq031U
The Loop Loft: http://goo.gl/MTHp3h
American Musical: http://goo.gl/ApjWqS
---
Share on social media
TaurusBeats uses AddThis share buttons so you can easily share your favorite content from this site to your Facebook, Twitter, and more.
To share this on social media, click on the share icons. You will be prompted to connect your social media account if you have not already.
Thank you for sharing!
---
Comments