TaurusBeats Music On CMA Weekly Homework Podcast 119
TaurusBeats Music On CMA Weekly Homework Podcast 119
Check out my track "Run Wild (Don't Look Back)" on Don't Look Back - Weekly Homework Podcast #119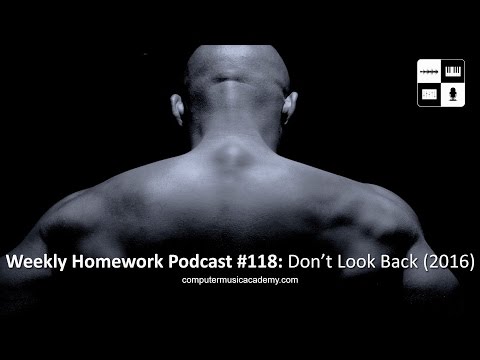 Image for TaurusBeats Music On CMA Weekly Homework Podcast 119 –
CMA:
http://computermusicacademy.com/blog/2016/05/weekly-homework-podcast-119/
Youtube:
https://youtu.be/g0W09SBoKHE?t=55m30s
Start time - 55:30 - "Run Wild (Don't Look Back)" - Original, Moody Insturmental Music
Weekly Homework Podcast #119 - Don't Look Back
Song structure is a vital part of music creation. The main purpose is to provide the background to a specific part of the song. Doesn't matter who the song is for or what the purpose, it needs to have structure. Different sequences and sections inspire different emotions & ideas within the artist as well as evoking different emotions from the listener. In this assignment, we're required to use at least 4 separate sections of the song representing: verses, hooks, bridges and more. In my opinion it's the best podcast we done so far, but I'll let you come to that conclusion yourself… maybe.
This week we hear from:
DIXI Freely
Kno1uKno
Big Shad
Okay Joey
JSP8
Ron B.
MICnotes
Basement Chemistry
Gemini4d
DJ Lockturnal
TaurusBeats
Intro / Outro by RTO Beats
Buy Your Sounds!
Plugin Boutique: http://goo.gl/XnZO1m
Loopmasters: http://goo.gl/C6NSbH
Sample Logic: https://goo.gl/uAzT9D
Producer's Choice: http://goo.gl/RlMf4X
VST Buzz: http://goo.gl/9kea1N
Samples From Mars: http://goo.gl/Gq031U
The Loop Loft: http://goo.gl/MTHp3h
American Musical: http://goo.gl/ApjWqS