TaurusBeats Music On CMA Weekly Homework Podcast 124
TaurusBeats Music On CMA Return to the Classics - Weekly Homework Podcast #124
My CMA fam is killing it again on Return to the Classics - Weekly Homework Podcast #124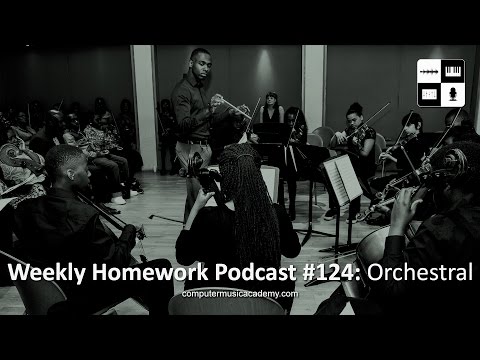 Image for TaurusBeats Music On CMA Weekly Homework Podcast 124 –
CMA:
https://computermusicacademy.com/blog/2016/06/weekly-homework-podcast-124/
Youtube:
https://youtu.be/v8ymh8aGLZc?t=46m18s
Start time - 46:18 - "Je Suis Amor" - Original, Mood Music
TAURUSBEATS_WHA125-jesuisamorc
Return to the Classics - Weekly Homework Podcast #124
Weekly Homework Podcast #124
As a child many of us were introduced to the music we love today. A number of us may remember school field trips to the Symphony / Orchestra. That's definitely where I began to love Classical music. It's a love and respect that I've carried all my life and I've even implemented those elements into my music. This week I gave that task my people. In this episode, CMA presents… A night at the Orchestra.
This week we hear from:
LBIII
eHustle
Kno1uKno
Basement Chemistry
RayGene
DIXI Freely
Gemini4d
DJ Lockturnal
Mr. Wallace
Sho-Nuff
TaurusBeats
Intro / Outro by Gemini4d
**YouTube did not like Sho-Nuff's submission so you can watch it here.**

Buy Your Sounds!
Plugin Boutique: http://goo.gl/XnZO1m
Loopmasters: http://goo.gl/C6NSbH
Sample Logic: https://goo.gl/uAzT9D
Producer's Choice: http://goo.gl/RlMf4X
VST Buzz: http://goo.gl/9kea1N
Samples From Mars: http://goo.gl/Gq031U
The Loop Loft: http://goo.gl/MTHp3h
American Musical: http://goo.gl/ApjWqS
Dope Kitz: http://goo.gl/ElVmc6