Helping Others is at the core of everything I do here. Here are my goals for TaurusBeats.com.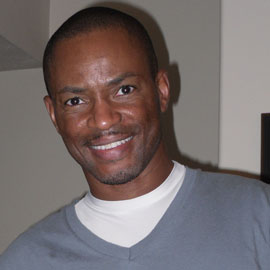 Image for TaurusBeats.com is about Helping Others –
Give Knowledge - to help others by simply sharing my knowledge. Every day there is an opportunity to educate someone about making Moody Instrumental Music with Propellerhead Reason - my area of expertise. The key is to keep educating yourself so you can stay ahead of the curve.
Give Value - to find out what's actually valuable to YOU. Through TaurusBeats.com, I'm making an effort to ask YOU where YOU need help, and I keep that in mind when I see opportunities to create Training and Tools for YOUR growth.
Give Resources - to share my resources that can help others. I'm a Male Military Spouse (US Air Force), Stay-At-Home-Dad (SAHD), US Military Veterans Advocate, Musician, Minister, Teacher, Web Developer and IT Specialist with a passion for self improvement. I have a many contacts and resources and I try to connect them to people who can use them.
Give Opportunities - to make people aware of opportunities.
Give Transparent Feedback - to provide constructive criticism by giving good examples of how to improve.
Give Advocacy - to Be a Brand Advocate and let people know about the products and services that I love. I truly want to help companies I trust because I love the product and I want to see them succeed.
Give Introductions - to make an effort to actually connect people to people.
Give My Time - to help friends in need, even if it is not something as public as a webinar or podcast.
Give Recognition - to give someone recognition through articles, social media or word of mouth.
Give Gifts - not to "buy" peoples' favor, but to get them something that makes sense and will help them.
Adapted from: 10 Ways To Help Others That Will Lead You To Success by John Hall