Teach Yourself Piano
TaurusBeats Beatmaking Tip to help you make your music better
i received the following message from one of my followers about learning how to play piano. Check it out. Then, find out why I stress this point: Teach yourself piano!
Message from my follower:
Sup Taurus,
I've tried teaching myself keys a few times...I don't know if it's that I don't have the patience, or maybe i've approached it wrong, or it could be that i wasn't inspired by my old yamaha keyboard with mid size keys, but I never got anywhere with it.
Even though there are many keyboard/piano tutorials on youtube, I think it'd be fresh if you could do a vid talking about the approach you took to teach yourself. Like how did you learn scales? What would your practicing consist of? Did you learn on that 25key jawn!? Anyway, I think cats would appreciate something like this. I know I would.
Peace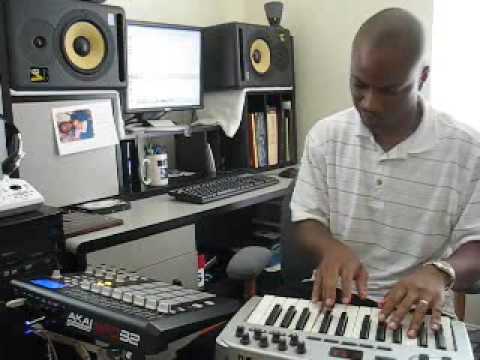 Image for Teach Yourself Piano –
Check out my Piano Freestyles videos to see how I teach myself how to play piano (keys).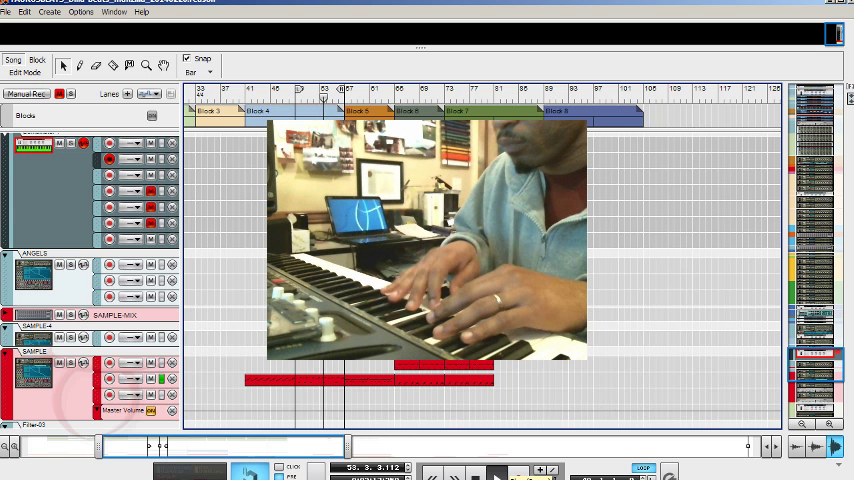 My Response:
What's up, fam?
The Way - reason 4 beat instrumental sample flip piano beat
This is a sample-flip beat video / piano music video combination showing how I create moody instrumental music with a ton of piano improvisation and playing by ear. In the beginning of the video, I flip a sample to make a background beat and then later, I improvise on the piano after figuring out the key the beat is in by ear. I develop the rest of the piano parts and instrumentation into the final song. I mad this beat using Propellerhead Reason 4, the Akai MPD32 and the M-Audio Oxygen8 v2 MIDI controllers.
I put together this video showing an overview of my piano improvisation process, which shows how I listen and figure out the scales (by ear) and then play around within the piano scale until I get comfortable enough to record something.
I can't really say that I have learned the piano scales yet. I'm still teaching myself what the scales are by looking at charts and reading piano books and information I find online. I am at the point that I can identify some of the scales, but I've still got a long way to go.
The above video, "The Way", shows my practice regimen. I usually create a beat loop and then just improvise on the piano for about an hour or so. The repetition helps me memorize keys and develop different phrasings and riffs.
Yes, I did learn most of what I know now on the M-Audio Oxygen8 v2! It's only 25 keys for me to play with, but it helps keep me from getting overwhelmed. Plus, when I sit down to 88 keys, it's like a whole new world has opened up in front of me! The creativity seems to come from nowhere.
Grace and Peace!
7/30/2009 6:02:14 PM
Since writing this reply, I have done hours and hours of piano freestyles and the improvisatios that I come up with get better each time. This is the way that I have taught myself how to play piano.
I used to say that I don't know how to play piano. But I have had a number of my followers tell me to stop saying that. So, I have. I stopped saying what I can't do when it comes to learning how to play piano (and other things) and I just do what I can.
I strongly encourage you to learn how to play piano, any way you can, because it helps with your musicianship. Yeah, I know that's a big word, but it simply means that you will make bettter music.
Even though much of what you will find here at TaurusBeats.com focuses on making beats, making music is the bigger picture. Everything you do to become a better beatmaker, actually helps to make you a better musician. This is why I encourage you to think bigger about what you are doing. You are making more than "beats" - you are making music.
Teaching yourself how to play piano will develop your musical awareness of things liketiming, the key of a piece of music, harmonies, chord, etc. When you teach yourself piano, you also gain the ability to"voice" different instruments using the piano in order to develop parts for other instruments to play in your music.
Finally, I have a joy in learning piano and discovering ways to use what I learn in my music. When I take time to reflect on my music journey, I'm amazed at what I have learned on piano, just by sticking with it. I don't worry about what I can't do on piano. I keep working and keep learning, and let the music I make speak for itself.
I encourage you to do the same.
Teach yourself piano and watch how your music gets better.