Member Sign-in Required
This area is for members who are signed in.
Sign In or Sign Up
To view the rest of this article, sign in or sign up.
Unlock articles and content downloads.
The Making Of Even Still Video Series Part 4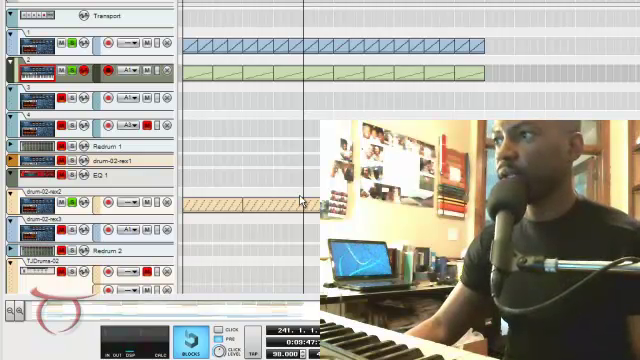 Make Music with Reason: The Making of "Even Still" (Part 4 of 5)
Even Still - Making Moody instruMental Music using Reason - Part 4
Learn how to chop and flip samples using Propellerhead Reason and the Yamaha DJX as a keyboard controller.
In this video, I show you "How I Reason" by covering the following:
In Part 4:
- Adding percussion elements to develop the rhythm
- Adding the drum elements
- Listen to final result
Time: 6 minutes
This video is about: Even Still, instrumental music, Propellerhead Reason, software, Yamaha DJX, piano