To All The Soldiers
To All The Soldiers
by Kid Kikit (Taurus M. James)
Poetry Rap Spoken Word
90
3:58

Found in...
From Me To You
To All The Soldiers - Make Beats In Reason - A Personal Tribute to US Troops
Genre(s): Hip-Hop, Rap
Mood(s): Reflective, Sad
Tempo: Mid-Tempo 90 BPM
Other Tags: preview
When the so-called end of the war in Iraq was announced early this year (2004), it didn't sit well with me. While people were claiming the war was over, I believed that it was just beginning.

This track is dedicated To All The Soldiers of the US Armed Forces in Iraq as well as all the other combat zones around the world.
"TO ALL THE SOLDIERS"
Copyright 2003 - Taurus M. James. All Rights Reserved. (Lyrics and Mix)
| | |
| --- | --- |
| | Thanks to Todd O. Jones for the sketch! |
A short track that I put together in about 15 minutes using Sonic Foundry's Acid for the music mix and Vegas for the vocal layers.
LYRICS
To all the Soldiers overseas in a land that ain't home/
Staring Death in the face in the many war zones/
Realize, I recognize the courage you've shown/
And I'm praying that God will grant your safe return home/
Dear Soldier, I know you're on your job, I'll make this short/
I just wanted you to know that you got my support/
And the prayers of my wife and I are staying on you/
And the thoughts I'm having lately, are focused on you/
You're on the front lines of battle out to get the job done/
Keep your spirits up, keep your focus, til the battle's won/
I for one, support you in the things that you do/
Accept these words from my heart as my thanks to you/
You may have thought twice, but you still made the sacrifice/
Leaving family and friends to live the "Combat Life"/
I know it's hard, but I won't pretend to understand/
All the things passing through your mind in those lands/
As you march across the grounds I only see on TV/
As you control the airspace and dominate the sea/
I pray, for your protection and your efficiency/
And the ultimate safe return to your family/
To all the Soldiers overseas in a land that ain't home/
Staring Death in the face in the many war zones/
Realize, I recognize the courage you've shown/
And I'm praying that God will grant your safe return home/
5/23/2005
MUSIC Type
vocal, instrumental, remix, a capella, minimal, sample flip
MUSIC Use Suggestions
exercise, fitness, running, dancing, party, background, commercial, advertisement, ads, road trip
MUSIC Tempo
94bpm (Medium 81bpm - 110bpm)
MUSIC Themes
world, international, wild west, nature, horror, relation, shopping, fashion, party, sports, 1920s, american history, tropical, kids, sci-fi, technology, 1960s, biker, punks, high class, , religious, holidays, farm, rural, fantasy, movies, christmas, entertainment, showbix, 1950s, places, 1970s, education, action, mystery, crime, las vegas, 1980s, martial arts, runnung, fitness, driving, road trips
MUSIC Moods
abstract, repetitive, robotic, mechanical, scientific, futuristic, sparse, atmospheric, ambient, dreamy, elegant, graceful, ethereal, heavenly, hypnotic, lush, magical, panoramic, pastoral, shimmering, swirling, trippy, builds, grows, busy, catchy, dramatic, adventurous, angry, dangerous, dark, eerie, haunting, evil, sinister, fearful, mean, tough, mysterious, ominous, paranoid, scary, stealthy, strange, weird, suspenseful, uneasy, earthy, organic, emotional, anticipation, anxious, childlike, demure, disappointed, heartwarming, introspective, lonely, nostalgic, reflective, poignant, sentimental, thoughtful, energetic, aggressive, driving, lively, hi-energy, rowdy, urgent, wild, frantic, erotic, naughty, raunchy, sexy, fun, comical, humorous, drunken, whimsical, insistent, Positive, optimistic, bright, carefree, happy, joyful, inspirational, uplifting, satisfied, contented, upbeat, punchy, quirky, relaxed, laid back, lazy, peaceful, calm, romantic, passionate, sensual, tender, sad, depressing, melanchoiy, melodramatic, strong, anthemic, bold, confident, determined, epic, majestic, noble, dignified, patriotic, powerful, sophisticated, victorious
INSTRUMENTS
brass, bugle, french horn, trombone, trumpet, tuba, horn section, big bamd, brass band, drumline, marching band, rock band, symphonic band, drums, percussion, guitar, bass, world guitar, lute, dulcimer, keyboard, harpsichord, organ, piano, orchestra, hits, stabs, reeds, woods, wooswinds, accordion, bassoon, clarinet, english horn, flute, oboe, piccolo, recorder, saxophone, badpipes, didgeridoo, duduk, strings, cello, celtic harp, fiddle, harp, pissicato, viola, violin, upright bass, string section, synth, synthisizer, vocal, a capella, beat box, chikd, chanting, choir, gregorian chant, opera, scat, male, female, vocoder, whispering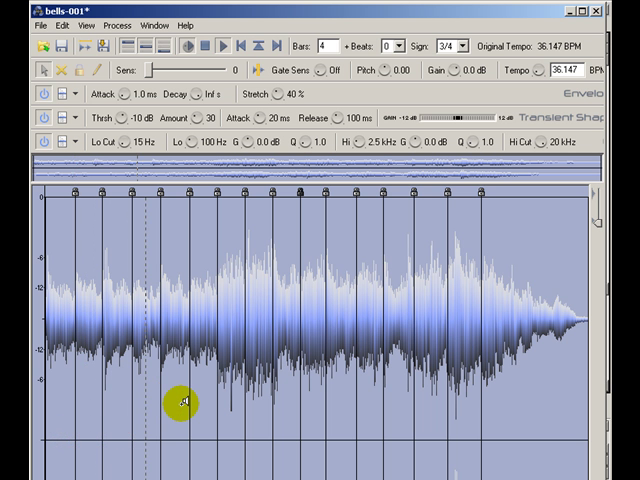 Learning how to Chop Samples with ReCycle and Make Beats Using Reason can be difficult if you are just starting out as a music producer. Hip-Hop music producers and beat makers have different ways of chopping samples and manipulating sample slices in order to get the right fit and feel for the music style they want to create when they make beats. Using Propellerhead Recycle, Reason music making software and my Akai MPD32, I chop samples and make sample flip beats and Moody instruMental Music, and I have learned how to chop samples with ReCycle while making beats in Reason.
Here is a message from one of my subscribers asking for pointers on the subject of chopping samples in Recycle and using Reason to make beats:
I'm a big fan of your beats man and I've been watching all your videos here on youtube and I use them as motivation. I've just started making beats and I use pretty much the same gear and software you do. I have a question for you though and I hope you can help. When I chop samples with recycle I always get this noise at the end of every chop almost like an echo noise so I was just wondering if you know a way to remove that noise because I noticed your samples don't have that noise?!? Also for the bass which one of the Reason applications do you use? I hope u can help! Thanks in Advance.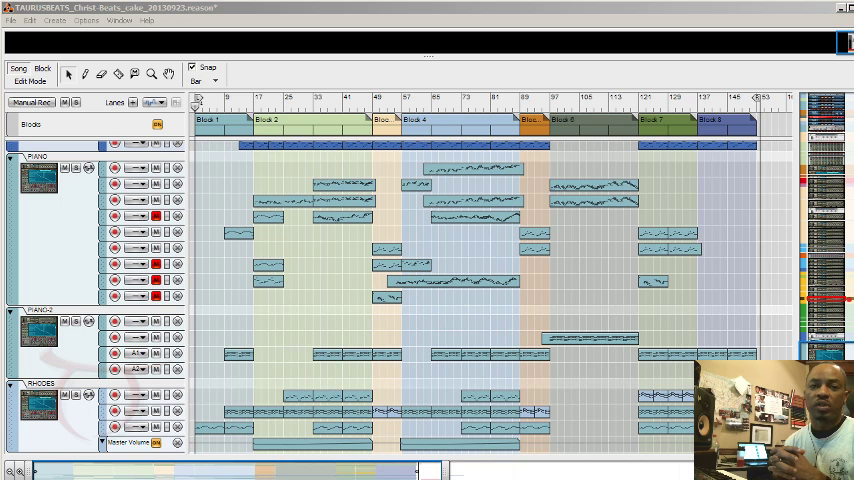 Pound Cake Moody Instrumental Music Beat Structure Arrangement - Part 1 of 5
Here's part 1 of the video series showing the making of the Moody Instrumental Music (Mood Music) Remix of Drake's Pound Cake and explaining the song structure / beat arrangement.
Beatmaking tutorial - Song Structure - How to arrange beat parts - The Making of the Moody Instrumental Music (Mood Music) version of Pound Cake (Drake) - "Cake"
Part 1:
- Introduction
- Reason behind my Moody Instrumental Music Structure
- How I use Reason Blocks
- Counting Bars (Measures) for each Song Section
- Song Structure is determined by Song Function and Music Genre
- Continuous buildup to a climax as song progresses
- The First Verse Drop In Method
Pound Cake Moody Instrumental Music (Mood Music) Remix Beat Structure Arrangement Video Series Part 1
Time: 4:28
This post is about: Pound Cake, Drake, Remix, Hip Hop, Beat, Song, Arrangement, arrange, arranging
This is a remake of the song I did back in 2003. I used a couple of samples in the original song, but I wanted to have track with my own original composition. So, here it is.
To All The Soldiers - Make Beats In Reason - A Personal Tribute to US Troops
---
Got something to say? Sign up or login to participate in the conversation.