---
Like, Comment, Share
Wade
Wade
by The Upper Room (ASCAP)
Jazz
130
4:11

Found in...
Faith Walk
Image: – – TaurusBeats
Genre(s): Gospel Jazz, Gospel Funk, Christian Jazz
Mood(s): Upbeat
Time: 4:11
Tempo: 130 BPM
Other Descriptions: smooth jazz, preview, funk, jazz, TUR
The Upper Room: A Gospel Jazz Band
This is a fast, funk-fusion, aggressive, driving rendition of "Wade In The Water". Something to get your heat pumping in the mornings.
MUSIC Type
vocal, instrumental, remix, a capella, minimal, sample flip
MUSIC Use Suggestions
exercise, fitness, running, dancing, party, background, commercial, advertisement, ads, road trip
MUSIC Tempo
94bpm (Medium 81bpm - 110bpm)
MUSIC Themes
world, international, wild west, nature, horror, relation, shopping, fashion, party, sports, 1920s, american history, tropical, kids, sci-fi, technology, 1960s, biker, punks, high class, , religious, holidays, farm, rural, fantasy, movies, christmas, entertainment, showbix, 1950s, places, 1970s, education, action, mystery, crime, las vegas, 1980s, martial arts, runnung, fitness, driving, road trips
MUSIC Moods
abstract, repetitive, robotic, mechanical, scientific, futuristic, sparse, atmospheric, ambient, dreamy, elegant, graceful, ethereal, heavenly, hypnotic, lush, magical, panoramic, pastoral, shimmering, swirling, trippy, builds, grows, busy, catchy, dramatic, adventurous, angry, dangerous, dark, eerie, haunting, evil, sinister, fearful, mean, tough, mysterious, ominous, paranoid, scary, stealthy, strange, weird, suspenseful, uneasy, earthy, organic, emotional, anticipation, anxious, childlike, demure, disappointed, heartwarming, introspective, lonely, nostalgic, reflective, poignant, sentimental, thoughtful, energetic, aggressive, driving, lively, hi-energy, rowdy, urgent, wild, frantic, erotic, naughty, raunchy, sexy, fun, comical, humorous, drunken, whimsical, insistent, Positive, optimistic, bright, carefree, happy, joyful, inspirational, uplifting, satisfied, contented, upbeat, punchy, quirky, relaxed, laid back, lazy, peaceful, calm, romantic, passionate, sensual, tender, sad, depressing, melanchoiy, melodramatic, strong, anthemic, bold, confident, determined, epic, majestic, noble, dignified, patriotic, powerful, sophisticated, victorious
INSTRUMENTS
brass, bugle, french horn, trombone, trumpet, tuba, horn section, big bamd, brass band, drumline, marching band, rock band, symphonic band, drums, percussion, guitar, bass, world guitar, lute, dulcimer, keyboard, harpsichord, organ, piano, orchestra, hits, stabs, reeds, woods, wooswinds, accordion, bassoon, clarinet, english horn, flute, oboe, piccolo, recorder, saxophone, badpipes, didgeridoo, duduk, strings, cello, celtic harp, fiddle, harp, pissicato, viola, violin, upright bass, string section, synth, synthisizer, vocal, a capella, beat box, chikd, chanting, choir, gregorian chant, opera, scat, male, female, vocoder, whispering
---
See also...
Question from a Subscriber:
Hey, wsup man. I really apprecilove what you are doing man. We need more people like you in the world, that are willing to share the knowledge to enhance people power.
After watching ur videos it really inspired me to get into this producing , because i went to school for sound engineering and tried to get in the industry, but i realized i can just do my own thing and let the industry come to me.
I needed some help with getting my samples to record on reason. I am using the nnxt advanced sampler. For my drum pad i use the Trigger finger and for the keyes i have the oxygen 8.
When i trigger the sample how do I get the sample to play, cause when i trigger the sample i have to hold the pad down for the whole sample to play.
I been tryin to figure that out for like 1 month now. If you can help me it would be greatly appreciloved. Thanks Brotha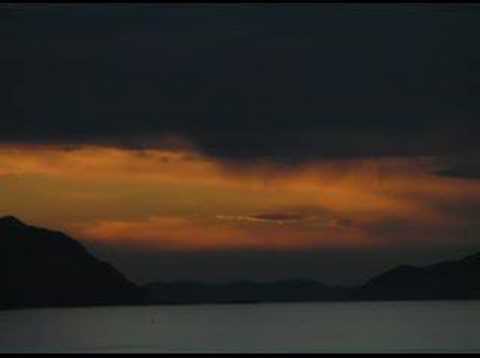 Create a sample flip beat remix with this song.
Flip This Sample Armando Manzanero Cuando estoy contigo
---
Share on social media
TaurusBeats uses AddThis share buttons so you can easily share your favorite content from this site to your Facebook, Twitter, and more.
To share this on social media, click on the share icons. You will be prompted to connect your social media account if you have not already.
Thank you for sharing!
---
Comments