Make Sample Flip Beats with Reason: The Making of "For My Soul" (Part 1 of 5)
For My Soul Sample Flip Beat Tutorial Part 1
Learn how to chop and flip samples using Propellerhead Reason and the M-Audio Oxygen25 USB/MIDI keyboard controller.
In this video, I show you "How I Reason" by covering the following:
In Part 1:
- Propellerhead Reason 4
- Slicing Samples in ReCycle 2.1
- Propellerhead ReCycle 2.1 Autoslice feature
- ReCycle 2.1 Transient Shaper
- Loading Samples into Reason 4 NN-XT Sampler
- Using MPD32 with Reason 4 to act as a "poor man's" MPC (Fake MPC Feel)
- Select Zone via MIDI feature in NN-XT
Time: 8:13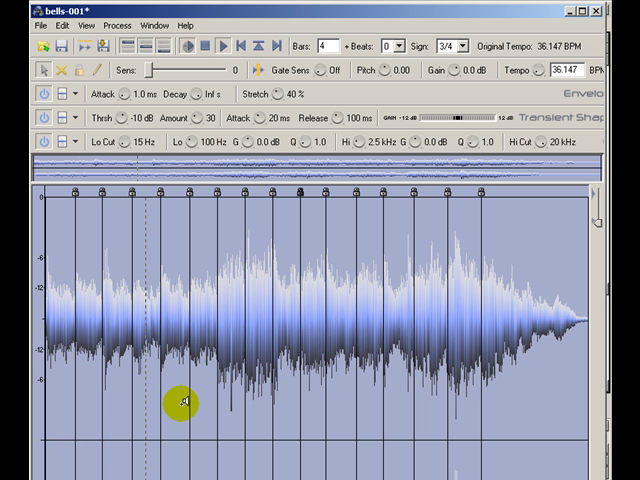 Image for For My Soul Sample Flip Beat Video Series Part 1 –
This video series is about:
Sample Chopping using Sony Soundforge and Propellerhead ReCycle. Sample Flipping using Propellerhead Reason software with the Akai MPD32 Pad controller.
Sample chop, sample flip, flip a sample, chop a sample, sampling, music sampling. Sample Chopping, Sony Soundforge, Propellerhead, ReCycle, sample Flipping, Propellerheads, Reason, software Akai, MPD32, Pad controller.
Additional Tags:
Akai MPC mpd 24 mpd 32 mpd 16 mpc1000 mpc 1000 mpc 2500 mpc2500 mpc2000xl mpc2000 xl mpc 2000 xl mpc 2000xl

moody instrumental music
producers makes a beat
Bass guitar
sample sampling
drums
boom bap
producer
production
music

Propellerhead Reason
Adobe Audition
Beat Creator
Recycle 2.1
Oxygen 8 v2
Keyboard
MIDI
boon doc
Jesus Christ