Image for Souled Out Sample Flip Beat Video – TaurusBeats (Taurus James)
Souled Out - Sample Flip Beat
Souled Out - Reason Beat Making, sample flip beat, instrumental music, sample flip hip hop beat
Beat making video - Sample Flip Beat - How to Make Beats - Souled Out Sample Flip Beat
Watch the Soul Traing Dancers groove to the Sample Flip Beat I made using Propellerhead Reason and the Yamaha DJX MIDI keyboard as a keyboard controller.
I made the beat in response to Daniel Licious FLIP THIS Vol. 4 -Can I get with 'ya? I made the video just for the heck of it. I love Soul Train and I just wanted to see what it would look like with the Soul Train Dancers groovin' to one of my beats.
Moody instruMental Music by Taurus M. James
"Je Suis Amor"
by Taurus M. James - ASCAP
Souled Out Sample Flip Beat Video Featuring Soul Train Dancers
Time: 10:00
This post is about: sample flip beat, Still Relevant, sample flip, Nancy Wilson, flip this sample, propellerhead, flip a sample, reason, beat, sample flipping, instrumental, sampled, hip hop, Akai, mpd32, m-audio, oxygen, flipping samples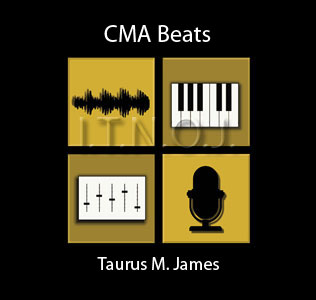 "4 Down" Original, organic Beat - Moody instruMental Music by Taurus M. James
This is one of the original compositions in my Moody instruMental Music collection "CMA Beats" available for download here at TaurusBeats.com.
4 Down is a four-on-the-floor dance track that features piano and lush orchestration to create a mood that is serious, intens, romantic and impassioned.