Serious, Dark, original piano, jazz instrumental, experimental 97 bpm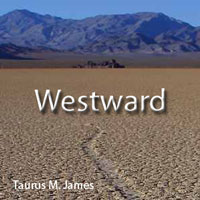 Image for Witness –
The Story Behind Witness
I started creating Witness by flipping an acoustic guitar sample I found. The sample was a simple guitar phrase of 16 notes. I did a sample flip of this guitar phrase in a different way than I normally do sample flips. Instead of creating one sample flip pattern after another, I played the individual sample slices as notes of an instrument. So, just like playing the piano instrument with all of its notes, I played the sample as an instrument with its limited 16 notes.
No big deal, right? Nothing special, right?
Well, the 16 notes in the acoustic guitar sample were not really 16 UNIQUE notes. The sample phrase had 16 slices, a slice for each note that was originally played. But some of the slices had duplicate notes. On top of that, the guitar phrase did not have the notes played in sequential order - like keys on a piano.
So what?
What I ended up doing is creating a sample flip freestyle, much like I do my piano freestyles. The big difference in this case was that while improvising to create the verses, I had to make the out-of-sequence notes make sense while playing them real time, on the fly, off the top of my head.
Imagine taking a piano and randomly ordering the notes triggered by the keys. Now, imagine sitting down and constructing a song with that randomized piano, with no rehearsal, nothing written, in real time.
Like all of my moody instrumental music, Witness was an experiment in creating music. I like the quirky, mechanical, weird feel of the guitar part and it the guitar parts influenced the way I played the piano verses. Overall, Witness is a reminder to me that there are no limits to creativity when a person is determined.
MUSIC Type
original, instrumental, sample flip
MUSIC Use Suggestions
background, lounge, lift
MUSIC Tempo
97 bpm (Medium 81bpm - 110bpm)
MUSIC Moods
mechanical, busy, catchy, dramatic, adventurous, dark, mysterious, strange, weird, strong
INSTRUMENTS
brass, bugle, french horn, trombone, trumpet, tuba, horn section, big bamd, brass band, drumline, marching band, rock band, symphonic band, drums, percussion, guitar, bass, world guitar, lute, dulcimer, keyboard, harpsichord, organ, piano, orchestra, hits, stabs, reeds, woods, wooswinds, accordion, bassoon, clarinet, english horn, flute, oboe, piccolo, recorder, saxophone, badpipes, didgeridoo, duduk, strings, cello, celtic harp, fiddle, harp, pissicato, viola, violin, upright bass, string section, synth, synthisizer, vocal, a capella, beat box, chikd, chanting, choir, gregorian chant, opera, scat, male, female, vocoder, whispering
Share
TaurusBeats uses AddThis share buttons so you can easily share your favorite content from this site to your Facebook, Twitter, and more.
To share this content on social media, click on the share icons. You will be prompted to connect your social media account if you have not already.
Thank you for sharing!