Media: Pound Cake Remix Piano Original Moody Instrumental Music by TaurusBeats –
Cake
Cake
by Taurus James
Sample Flip
80
5:24

Found in...
Christ Beats
1445 Views ; 11292 Likes ; 0 Comments
Image: – Pound Cake Remix Piano Original Moody Instrumental Music by TaurusBeats – TaurusBeats
"Pound Cake" Remix Beat - Moody Instrumental Music by Taurus M. James
This the is moody instrumental music remix of "Pound Cake" by Drake, and it is in my latest Moody instruMental Music collection "Christ Beats" available for you to download here at TaurusBeats.com.
I'm using Propellerhead Reason 6.5 and the Yamaha DJX MIDI keyboard as a controller to trigger all instrument sounds in Reason. Be sure to check out my Reason Beat Making Video Tutorials, where I show you how to make Moody instruMental Music and sample flip beats.
Cake Moody Instrumental Music by TaurusBeats Piano Original in Propellerhead Reason
Follow me on Facebook, Twitter, Soundcloud etc. and I'll see you there! =)
Thank you for your support.
Grace and Peace!
Taurus M. James
"Cake"
Moody instruMental Music
Copyright 2014 by Taurus M. James
All Rights Reserved.
how to make beats
Sample Flip Beats
moody instrumental music
MUSIC Type
instrumental, remix, original, piano
MUSIC Use Suggestions
background, commercial, advertisement, ads, road trip
MUSIC Tempo
94bpm (Medium 81bpm - 110bpm)
MUSIC Themes
world, international, relation
MUSIC Moods
abstract, repetitive, robotic, mechanical, scientific, futuristic, sparse, atmospheric, ambient, dreamy, elegant, graceful, ethereal, heavenly, hypnotic, lush, magical, panoramic, pastoral, shimmering, swirling, trippy, builds, grows, busy, catchy, dramatic, adventurous, angry, dangerous, dark, eerie, haunting, evil, sinister, fearful, mean, tough, mysterious, ominous, paranoid, scary, stealthy, strange, weird, suspenseful, uneasy, earthy, organic, emotional, anticipation, anxious, childlike, demure, disappointed, heartwarming, introspective, lonely, nostalgic, reflective, poignant, sentimental, thoughtful, energetic, aggressive, driving, lively, hi-energy, rowdy, urgent, wild, frantic, erotic, naughty, raunchy, sexy, fun, comical, humorous, drunken, whimsical, insistent, Positive, optimistic, bright, carefree, happy, joyful, inspirational, uplifting, satisfied, contented, upbeat, punchy, quirky, relaxed, laid back, lazy, peaceful, calm, romantic, passionate, sensual, tender, sad, depressing, melanchoiy, melodramatic, strong, anthemic, bold, confident, determined, epic, majestic, noble, dignified, patriotic, powerful, sophisticated, victorious
INSTRUMENTS
brass, bugle, french horn, trombone, trumpet, tuba, horn section, big bamd, brass band, drumline, marching band, rock band, symphonic band, drums, percussion, guitar, bass, world guitar, lute, dulcimer, keyboard, harpsichord, organ, piano, orchestra, hits, stabs, reeds, woods, wooswinds, accordion, bassoon, clarinet, english horn, flute, oboe, piccolo, recorder, saxophone, badpipes, didgeridoo, duduk, strings, cello, celtic harp, fiddle, harp, pissicato, viola, violin, upright bass, string section, synth, synthisizer, vocal, a capella, beat box, chikd, chanting, choir, gregorian chant, opera, scat, male, female, vocoder, whispering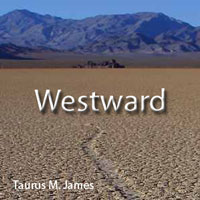 Thunder - Hip Hop Beat, R&B Beat, Story Rap Beat
Genre(s): Easy Listening, Funk, Soundtrack (Television theme, Film), Piano Music
Mood(s): Chill, upbeat, Happy
Tempo: Mid-Tempo 98 BPM
Other Descriptions: piano, strings, preview, smooth jazz, riding music, feel good music
Smooth James Smooth Jazz
My love for contemporary jazz and Smooth Jazz has grown a great deal over the years and I have started to think of it as "Grown-Man HipHop". Smooth James is my collection of jazzy, piano moody instrumental music and it isthe start of a different musical path for me.