What's up, fam?
I am Taurus James (aka TaurusBeats aka DreZimmer aka Kid Kikit aka Coach T).
I make Moody Mental Music and I am a creator with a passion for helping others and self-improvement while on this life and music journey.
HOPE, Love, Life, Healing, Grace, Peace and Good Vibes are a few words that describe what I am all about. You can't love without life and I don't want to live without love.
MOODY MENTAL MUSIC
I am a self-taught drummer (and I play around a little with the keyboard). The music I make is moody and mostly instrumental. I started out making beats for telling stories. My earlier music is deep - good for thinking and feeling stuff - that's why I call it moody mental music. Chill grooves, Chillhop, Chill Swag Beats (my daughter gave me that one), smooth grooves, smooth jazz, Hip-Hop with that "bounce", R&B, Downtempo, Cinematic, Soundtrack, Video Game Music are a few genres I work with.
My soul speaks through my piano freestyles, though. I stumbled into this way of making music after losing a lot of my eyesight in 2014. One day, I made a beat and played a full song on my Yamaha DJX keyboard, out of nowhere! I recorded the song ("Overcomer") using my smartphone camera. It was all spontaneous, unrehearsed, unwritten. That experience was pivotal for me and I watch that video from time to time to remind myself of the power within and this supernatural language we call music.
I use music to transport me from one "state of being" to another, for better living. I also use principles I learn from music in all areas of my life and I love to share what I learn with others. Problem is, I am an extreme introvert. So, to overcome this, I make videos everyday of my thoughts while creating. Most of the time, some pretty awesome stuff comes through in the videos. So, I post the videos here.
Taurus M. James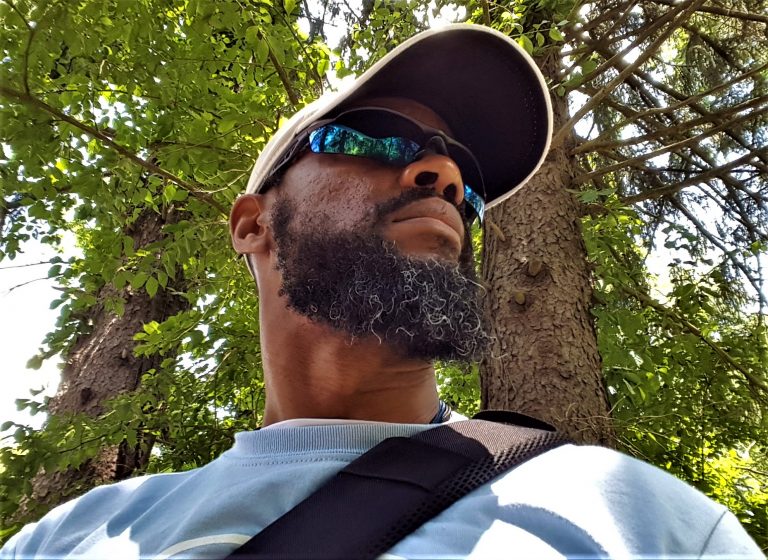 Taurus James, Spirit Being, Human Experience, Disco, Hip-Hop, Tallahassee, Florida, Southeast, Washington, DC, Mahalia Jackson, B.B. King, Sam Cooke, Murder Capital, Crack Cocaine. Endangered Species, LL Cool J, KRS-ONE, Bruce Hornsby, Phil Collins, US Air Force Academy, Drums, Islam, Radio DJ, Kid Kikit, Icy Lee, Joy Banks, General Population, Nation of Islam, University of Colorado, Hillside, Chillville Crew, Gucci-D, Turntablist, Freestyle Rapper, Pete Rock, Dr. Dre, Dayton, Ohio, Ronnie Peacock, Sr., Bob James, George Duke, Civilian Male Military Spouse, Christianity, Music Producer, Propellerhead Reason, Minister, Salt Lake City, Utah, Entrepreneur, Curtis Price, John White, The Upper Room Gospel Jazz Band, Hans Zimmer, Los Angeles, California, Chris Cirak, Mark Lesser, Father, Cinematic Sounds, Alexandria, Virginia, Moody Instrumental Music, Montgomery, Alabama, Sample Flip Beats, Oklahoma City, Oklahoma, Stay-At-Home-Dad, Tutorial Videos, Martial Artist, Visually Impaired, Coach T, Mentor, Faith Walker, Catalyst, Overcomer
"Meeting people at the intersection of Life and Music and helping other people elevate and excel in the Journey."
TaurusBeats is Making Moody Mental Music to HEAL and HOPE (Helping Other People Everyday). #iamhope