Greatest Love
Smooth Jazz, piano, sample flip, moody, bounce groove, story rap beat 91 bpm 4:39
Smooth Jazz, piano, sample flip, moody, bounce groove, story rap beat 91 bpm 4:39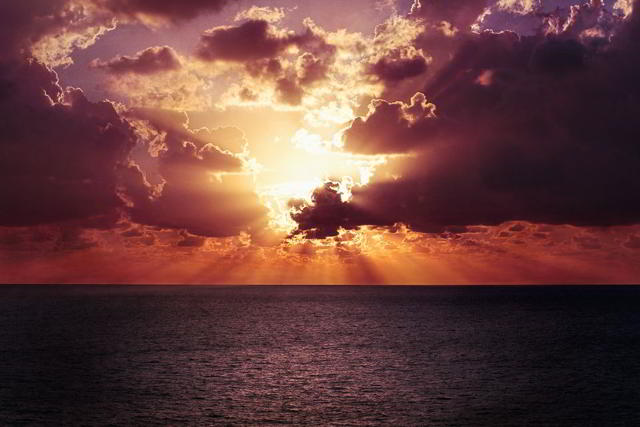 Image for Greatest Love –
Photo by Nick Scheerbart on Unsplash
The Story Behind "Greatest Love"
My sample flip beats are creative experiments using samples in ways to make new music in completely different genres. In this song, "Greatest Love", I use small instrumental samples to create patterns of melodies and change-ups not found in the original song. I wrap th samples and the sample flip patterns in new, original instrumentation that I perform.
I made Greatest Love to be a "feel good" smooth jazz groove that you can ride to. I can picture myself riding down the California coast with thos track playing, wjile watching a dramatic sunset. That's me, though. Give this song a good listen and tell me what you see and how the track makes you feel. After all, that's what it's all about - experiencing life in music.
Propellerhead Reason is the DAW (Digital Audio Workstation) I used to create Greatest Love. I also used Sony SoundForge and Propellerhead ReCycle to do my sample selections and sample clicing (chopping). in Reason, I used the NNXT Advanced Sampler to actually flip the samples into new patterns.
Be sure to check out my sample flip beat video tutorials, where I show my creative process for making sample flip beats and moody instrumental music.
Even though I'm using Propellerhead Reason to make my Moody instruMental Music creations, you can use my tips and techniques in any DAW to create your own music and make beats.
Thank you for your support.
Follow me on Facebook, Twitter, Soundcloud etc. and I'll see you there! =)
Grace and Peace!
Taurus M. James
"Greatest Love"
Moody instruMental Music
Copyright 2014 by Taurus M. James
Some Rights Reserved.
Sample Facts
Album:
Released:
Writer:
Label:
Producer:
how to make beats
Sample Flip Beats
moody instrumental music
MUSIC Type
dmooth, jazz, groove, piano, instrumental, remix, sample flip
MUSIC Use Suggestions
study, background, story rap, storytelling
MUSIC Tempo
91 bpm (Medium 81bpm - 110bpm)
MUSIC Moods
builds, grows, busy, catchy, dramatic, adventurous, angry, dangerous, dark, ough, mysterious, strange, weird, emotional, introspective, lonely, nostalgic, reflective, thoughtful, energetic, urgent, wild, inspirational, uplifting, passionate, melodramatic, strong, anthemic, bold, confident, determined
INSTRUMENTS
drums, bass, keys, synth, sample, percussion, horns, french horns, strings, violins
Important Notice:
IMPORTANT: This song contains a sample. If you purchase a license to use this song, you are responsible for clearing the sample for use in your project. Contact me if you want to license a version of this song without the sample.
Share
TaurusBeats uses AddThis share buttons so you can easily share your favorite content from this site to your Facebook, Twitter, and more.
To share this content on social media, click on the share icons. You will be prompted to connect your social media account if you have not already.
Thank you for sharing!
Check These Out, Too!
YOUTUBE CHANNEL: PLEASE SUBSCRIBE, LIKE, COMMENT, SHARE
http://www.youtube.com/user/taurusbeats
TUTORIALS
=============
THE TAURUSBEATS HOW TO MAKE BEATS GUIDE
http://taurusbeats.com/page/learn-how-to-make-beats/1551/
Learn how to make sample flip beats and moody instrumental music using my tips and techniques explained in hours of video content.
TAURUSBEATS MAKING MUSIC TUTORIALS
http://taurusbeats.com/grid/making-music-tutorials/447/
TaurusBeats Making Music Tutorial videos help you get started making your music better in less time. Learn how to make music with Propellerhead Reason, or any DAW, by watching these videos. Each video in the series contains a wealth of valuable, detailed information along with the techniques and approach I use to make music.
SAMPLE FLIPPING
Be sure to check out my beat tutorial videos on how to flip a sample, layering samples, flipping a sample, how to flip samples, sampling reason, how to sample in reason, reason, sample flip, reason sampling, reason sample beat, flipping samples, reason bassline.
TAURUSBEATS SAMPLE FLIP BEATS TUTORIALS
http://taurusbeats.com/grid/sample-flip-beat-tutorials/407/
Learn how to make sample flip beats with my in-depth video tutorials at the TaurusBeats website and get more of my tips and techniques in step-by-step tutorial videos.
FLIP THIS SAMPLE! - Sample Flip Beats by TaurusBeats (TaurusBeats Music)
https://www.youtube.com/playlist?list=PLE33696C3EF09E076
Watch me flip a sample using Propellerhead Reason, yamaha djx, m-audio oxygen8, oxygen25 to make sample flip beats, piano freestyles, piano beats, piano sample flip beats, and piano moody instrumental music.
USING PROPELLERHEAD REASON
https://www.youtube.com/playlist?list=PLIGp7WCy2PY7EjuDXMH3KpI3VBOcJbDlK
I use Propellerhead Reason and show how to make beats, how to make sample flip beats, yamaha djx, propellerhead recycle, akai mpd32, m-audio, oxygen8, oxygen25.
USING AKAI MPD32
https://www.youtube.com/playlist?list=PLA63753B57279E66F
Watch how I use mpd32 in reason in my video tutorials on mpd32, mpd32, mpd32 tutorial, mpd32 sampling, akai mpd32 tutorial, how to use mpd32, akai mpd32 reason.
QUESTIONS?
I am a V.I.P. (Vision Impaired Person), so if you have a question and want a faster response, E-mail me: taurus@taurusbeats.com
GET MOODY INSTRUMENTAL MUSIC!
http://taurusbeats.com/grid/music/254/
Doanload Beats, License Beats Produced by TaurusBeats
LINKS
=========
https://taurusbeats.bandcamp.com/releases
http://twitter.com/taurusbeats
http://instagram.com/taurusbeats
http://facebook.com/taurusbeats
Thank you for listening, watching, liking, commenting, and sharing. I am very grateful.
Grace and Peace!
Taurus
#LifeStoryMusic
#TriumphMusic playlist
#NotBySight
#WeAreCMA - Computer Music Academy alum
#CreatedToCreate
#MadeToMake
#MovementMusic