---
Like, Comment, Share
Is Ableton Good Software For Making Music?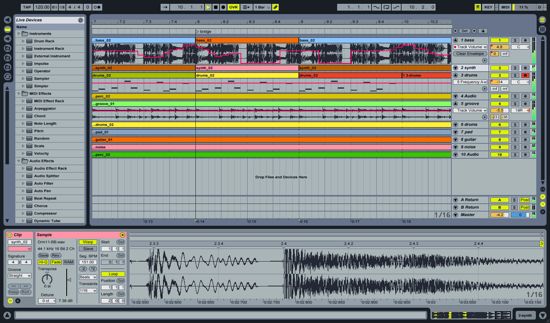 Image: – Ableton Software For Making Music – TaurusBeats
Question from a subscriber:
How do feel about Ableton? Do you think its a good software?
My Response:
I have only played around with Ableton lite. I think it is a decent program and I have it as a tool in my toolbox, but I never really use it. I like some of the features Ableton has, but overall, it's too much of a paradigm shift - too different from the way I'm accustomed to doing things.
In no way am I saying it's bad software. It's just that when I sit down to create, I don't want to think about how to setup my tools. I've been using Reason since about 2002. I suggest you pick a software and learn it well - master it if you can. No matter what that software is, if you make good/great tracks, the tools you use won't matter to the listener.
Thanks for asking! Hope that helps.
Grace and Peace!
- Taurus
---
Share on social media
TaurusBeats uses AddThis share buttons so you can easily share your favorite content from this site to your Facebook, Twitter, and more.
To share this on social media, click on the share icons. You will be prompted to connect your social media account if you have not already.
Thank you for sharing!
---
Comments