Media: RnB Hip Hop Beat, Sample Flip, Story Rap –
---
Like, Comment, Share
Rollin (v2)
Rollin (v2)
by Taurus James
Sample Flip
93
4:38

Found in...
Bad Bull Beats
Image: – RnB Hip Hop Beat, Sample Flip, Story Rap – TaurusBeats
RnB Hip Hop Beat, Sample Flip, Story Rap
Here's another one!
I'm in a hurry now to get these beats posted because I start my first class in seminary Monday, January 12th. So, yeah, I'll be preoccupied with some major reading. But the Moody instruMental Music will still make it's way to TAURUSBEATS.COM.
This one is dedicated to my man, Icy Lee from the GPC (General Population). Congrats on that Lt. Colonel promotion, bruh! Keep Rollin'!!!
Listen and Enjoy!
This is a remake of Amerie's song that I did in Reason 4.01.
Sample Facts

Artist: Amerie
Album:
Released:
Writer:
Label:
Producer:

MUSIC Type
vocal, instrumental, remix, a capella, minimal, sample flip
MUSIC Use Suggestions
exercise, fitness, running, dancing, party, background, commercial, advertisement, ads, road trip
MUSIC Tempo
94bpm (Medium 81bpm - 110bpm)
MUSIC Themes
world, international, wild west, nature, horror, relation, shopping, fashion, party, sports, 1920s, american history, tropical, kids, sci-fi, technology, 1960s, biker, punks, high class, , religious, holidays, farm, rural, fantasy, movies, christmas, entertainment, showbix, 1950s, places, 1970s, education, action, mystery, crime, las vegas, 1980s, martial arts, runnung, fitness, driving, road trips
MUSIC Moods
abstract, repetitive, robotic, mechanical, scientific, futuristic, sparse, atmospheric, ambient, dreamy, elegant, graceful, ethereal, heavenly, hypnotic, lush, magical, panoramic, pastoral, shimmering, swirling, trippy, builds, grows, busy, catchy, dramatic, adventurous, angry, dangerous, dark, eerie, haunting, evil, sinister, fearful, mean, tough, mysterious, ominous, paranoid, scary, stealthy, strange, weird, suspenseful, uneasy, earthy, organic, emotional, anticipation, anxious, childlike, demure, disappointed, heartwarming, introspective, lonely, nostalgic, reflective, poignant, sentimental, thoughtful, energetic, aggressive, driving, lively, hi-energy, rowdy, urgent, wild, frantic, erotic, naughty, raunchy, sexy, fun, comical, humorous, drunken, whimsical, insistent, Positive, optimistic, bright, carefree, happy, joyful, inspirational, uplifting, satisfied, contented, upbeat, punchy, quirky, relaxed, laid back, lazy, peaceful, calm, romantic, passionate, sensual, tender, sad, depressing, melanchoiy, melodramatic, strong, anthemic, bold, confident, determined, epic, majestic, noble, dignified, patriotic, powerful, sophisticated, victorious
INSTRUMENTS
brass, bugle, french horn, trombone, trumpet, tuba, horn section, big bamd, brass band, drumline, marching band, rock band, symphonic band, drums, percussion, guitar, bass, world guitar, lute, dulcimer, keyboard, harpsichord, organ, piano, orchestra, hits, stabs, reeds, woods, wooswinds, accordion, bassoon, clarinet, english horn, flute, oboe, piccolo, recorder, saxophone, badpipes, didgeridoo, duduk, strings, cello, celtic harp, fiddle, harp, pissicato, viola, violin, upright bass, string section, synth, synthisizer, vocal, a capella, beat box, chikd, chanting, choir, gregorian chant, opera, scat, male, female, vocoder, whispering
---
See also...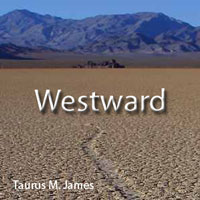 "Magic" energetic sample flip urban music - Moody instruMental Music by Taurus M. James
Magic is driving sample flip urban music for a television theme or sports theme.
This is another sample flip beat,
Made for Dreamer Moody instruMental Music Collection
Dreamer | Sample Flip Beat | Moody instruMental Music
I made this one during the NBA Playoffs, when the it looked like the Orlando Magic had a chance to win the Championship. Well, we all know how that one turned out. But here's a track that can bring back some memories...I guess.
---
Important Notice:
IMPORTANT: This song contains a sample. If you purchase a license to use this song, you are responsible for clearing the sample for use in your project. Contact me if you want to license a version of this song without the sample.
---
Share on social media
TaurusBeats uses AddThis share buttons so you can easily share your favorite content from this site to your Facebook, Twitter, and more.
To share this on social media, click on the share icons. You will be prompted to connect your social media account if you have not already.
Thank you for sharing!
---
Comments