Media: TaurusBeats Music On CMA J Dilla Tribute 2016 Weekly Homework Podcast 114 –
---
Like, Comment, Share
TaurusBeats Music On CMA J Dilla Tribute 2016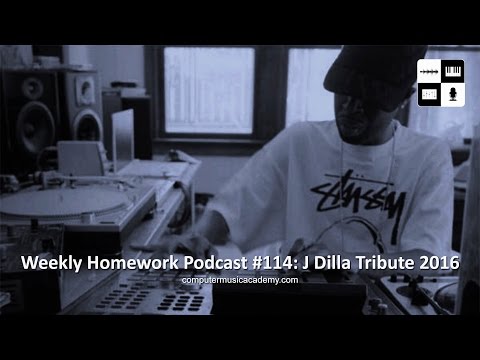 Image: – TaurusBeats Music On CMA J Dilla Tribute 2016 Weekly Homework Podcast 114 – TaurusBeats
Check out my track "Pretend" on CMA J Dilla Tribute 2016 Weekly Homework Podcast 114
CMA:
http://computermusicacademy.com/blog/2016/02/weekly-homework-podcast-114-j-dilla-tribute-2016/
Youtube:
https://youtu.be/Lz_Rv-NV3yQ?t=50m45s
Start time - 50:45 - "PRETEND" - Piano Sample Flip Beat
Weekly Homework Podcast #114: J Dilla Tribute 2016
J Dilla Tribute 2016 | Weekly Homework Podcast #114
It's that time again, Ladies and Gentlemen. At CMA, February brings two things: 1. The beginning of our new activities and content 2. Our Annual J Dilla Tribute. This is year 3 and trust, it's not changing anytime soon. This year we've drafted another incredible lineup. Compromised mostly of CMA members (some new, some old) and couple guests. ALL brought their A-Game. The goal is to honor the great James DeWitt Yancey and thank him for everything he's given us. I honestly believe we've killed it again. Press play and enjoy. When it's all said and done, like, comment, share and maybe even join us!
This week we hear from:
18th Dynasty
Gemini4d
Marc Byrd
Ray-Dee 3000
CX The Producer
MICnotes
DJ Lockturnal
Diggahertz
Mr. Wallace
Sho-Nuff
TaurusBeats (Pretend - Sample Flip, Piano)
---
Share on social media
TaurusBeats uses AddThis share buttons so you can easily share your favorite content from this site to your Facebook, Twitter, and more.
To share this on social media, click on the share icons. You will be prompted to connect your social media account if you have not already.
Thank you for sharing!
---
Comments