Media: TaurusBeats Music On CMA Make Up Assignments - Weekly Homework Podcast #101 - Last Days –
---
Like, Comment, Share
TaurusBeats Music On CMA Weekly Homework Podcast 101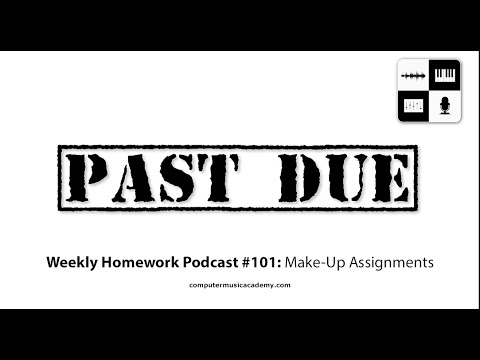 Image: – TaurusBeats Music On CMA Make Up Assignments - Weekly Homework Podcast #101 - Last Days – TaurusBeats
Check out my track "Last Days" on Make Up Assignments - Weekly Homework Podcast #101
"Last Days" Original, Moody Instrumental Music
License or purchase this track NOW!

TRACK: "Last Days" Original, Piano, Moody Instrumental Music
ALBUM: My Soundtrack
CMA:
http://computermusicacademy.com/blog/2015/08/weekly-homework-podcast-101/
Youtube:
https://youtu.be/TaQo6qnFDJ4?t=17m40s
Start time - 17:40
Weekly Homework Podcast #101
Make Up Assignments - Weekly Homework Podcast #101
Life happens. It's not always convenient to get certain things done. Be it for home, work school and other areas of life. But sometimes we get the rare opportunity to right a wrong. To actually fulfill obligations after the originally prescribed time. In this case, the good people of CMA get a chance to do a past assignment they missed for (insert reason here). In a first on our Weekly Homework Podcast we proudly present, Make-Up Assignments.
This week we hear from:
Stevan G
Sho-Nuff
RTO Beats
DJ Lockturnal
TaurusBeats (17:40)
Mr. Wallace
---
Share on social media
TaurusBeats uses AddThis share buttons so you can easily share your favorite content from this site to your Facebook, Twitter, and more.
To share this on social media, click on the share icons. You will be prompted to connect your social media account if you have not already.
Thank you for sharing!
---
Comments