One of the great rewards I get as a result of creating Moody Instrumental Music is the feedback I get from people all around the world, who tell me that the music I create inspires them in some way.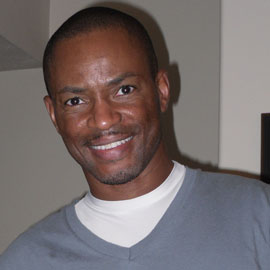 Image for TaurusBeats Music to Inspire and Encourage Growth –
I started making Moody Instrumental Music as a way to express myself - my thought and emotions - and tell my story of growing through pain and struggle.
Over the years, I have come to understand that theme is common, but the soundtrack is different from person to person.
My heart really goes out to people who experience pain and struggle that leads to hopelessness and defeat.
My desire is to Inspire and Encourage others to continue to push forward and grow through it all and grow into the Treasure the world needs.
My Moody Instrumental Music is "Triumph Music" that can be thought of as the soundtrack to any life story that overcomes pain and struggle to grow into something strong, powerful and great.
I want to inspire you, as a visitor to the TaurusBeats.com website, through the music AND the story behind the music. When you visit a page with a moody instrumental or a video or a n answer to a question, I want you to take what I have done and use it in some way to make the world better.
I want to inspire you - the radio artist who wants to buy beats and lease beats to tell your story and you have been searching to find beats for sale that sound different from everyone else. I offer you my beats and my beat customization services.
I want to inspire you - the video producer who wants to license moody instrumental music to help tell your story with cinematic sounds that stir the emotions, engage the heart and mind while seeing your visual project. I offer you my music and my customization services.
I want to inspire you - the music producer who is searching formusic production tips and techniques to make your music better and tell your story to others through the music you create. I offer you my tutorial videos and my coaching services.
I want to inspire you - my friend who is interested in the driving passion I have for moody instrumental music, self improvement and helping others. I offer you my story and the music created from it.
I encourage you to always look for opportunities to grow. Hopefully, we can work together and develop your story through whatever project you are working on.
Grace and Peace!