The Sheriff Beat Walk-through Video Series Part 1
The Sheriff Beat Walk-through Video Series Part 1
Learn by Watching
In this Beatmaking tutorial video series, TaurusBeats covers Song Structure and How to arrange beat parts. Watch as TaurusBeats walks through and explains , in detail, The Sheriff - Moody Instrumental Music (Mood Music).
The Sheriff Moody Instrumental Music Beat Structure Arrangement - Part 1 of 5
Here's part 1 of the video series showing the making of the Moody Instrumental Music (Mood Music) Remix of Drake's Pound Cake and explaining the song structure / beat arrangement.
Beatmaking tutorial - Song Structure - How to arrange beat parts - The Making of the Moody Instrumental Music (Mood Music) version of Pound Cake (Drake) - "Cake"
In This Beat Tutorial Video...
- Beat Structure determined by Song Function and Music Genre
- Reason behind my Moody Instrumental Music Structure
- How I use Blocks in Propellerhead Reason
- Counting Bars (Measures) for each Song Section
- Continuous buildup to a climax as song progresses
- The First Verse Drop In Method
Pound Cake Moody Instrumental Music (Mood Music) Remix Beat Structure Arrangement Video Series Part 1
Time: 4:28
This post is about: Pound Cake, Drake, Remix, Hip Hop, Beat, Song, Arrangement, arrange, arranging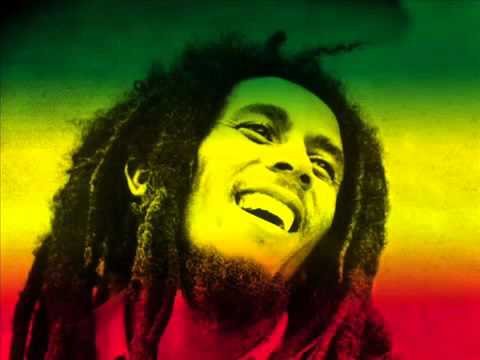 Image for The Sheriff Beat Walk-through Video Series Part 1 –
Beat Structure determined by Function and Genre
I think about what I want my music to do, as well as how I want my music to sound. Song function (what it does) is heavily impacted by how the song is arranged. When we talk about Music Genre, we are classifying music or putting music into a category. By doing this, we use music genres as a way to point out what a particular piece of music does (function).
This is why I say that you may want to listen to various music genres and become familiar with what they are and the types of music you hear in them. Also, think about what the music you are listening to is doing. Apply this practice to your own beats and music and think about what you want your beat to do (function) and what genre (if any) you want it to be in..
Moody Instrumental Music Structure
I makemusic to reflect my moods and my thoughts at a particular time. For me, creating music is like writing in a journal or diary. I am documenting what Ifeel and think using musical expression. Most of what you will hear atTaurusBeats.com is storytelling through music. You will notice that the structure of my moody instrumental music varies, but when my music is telling a story, there is a common structure.
Using what i mentioned above, my beat structure depends on the beat function. When I do attempt to place my music within a genre, I often follow the structure/arrangement of popular beats and music within the genre.
Arrangement Using Propellerhead Reason Blocks
In the video, i use Propellrhead Reason 6.5 to create the CAKE Remix. I use the Block colors to help me visually arrange the beats and music I create. The features of Reason Blocks are far more than I use, but this simple method of coloring the different beat segments allows me to arrange beats quickly.
Counting Bars (Measures) is Important
No matter what musc genre or function you are aiming for with your beats, it is very important that you know how to count bars. The term "bars" is common in Hip_hop music and it is what I was accustomed to growing up. It is the same as counting measures.
Bars (Measures) are really the building blocks for any beat structure. Often, a music genre has a certain number of bars that are expected for certain beat segments. For example, early Hip-Hop had an expected 16 bars for lyrical verses. Dance music had a longer expected bar count to allow DJs to beat match and keep the music going on the dance floor.
The function and genre of your beat will be impacted by the number of bars you include for each beat segment you are arranging.
Continuous Buildup Beat Progression
CAKE is a moody instrumental music remix version of Drake's Pound Cake. However, CAKE is not in the same music genre as Pound Cake. Also, CAKE has a different function than Pound Cake.
In CAKE, I use a continuous buildup of instrumentation and layers to tell a story. The beat arrangement is very different from the repeating structure of the rap beat Pound Cake. The function of the CAKE beat is to provuide a building background for a piano performance of verses. Basically, CAKE is Jazz with a heavy influence of Hip-Hop.
What i call a continuous buildup is simply pointing out that the beat builds to a high climax point and then drops off. I arranged the beat segments (verses, chorus, bridge, etc.) to move the listener through the the beat to the higher point and drop-off. This beat structure is very different from the relatively "flat" structure of the Pound Cake beat.
Keep in mind that calling the Pound Cake beat "flat" is describing the function of the beat, and not intended as a point of whether or not I lkie the beat. To be clear, I love the Pound Cake beat, and that should have been obvious from the fact that I decided to do a remix!
First Verse Drop In Method
CAKE has what I call the First Verse Drop In Method as part of the way i introduce the listeners to the instruments, thems and beat structure as a whole. This is a different structure than many of my other moody instrumentals.
In CAKE, I do not provide a beat-backed chorus or hook in the beginning. Instead, I introduce the chorus and theme, while lightly building the instrumentation around it and then dropping the actual beat in verse one.
This omission in the initial beat arrangement reinforces the continuous buildup of the rest of the beat.
Why I Made This Beat Tutorial Video
I made this video series in response to a question I received about my song structure. I give insight into why I structure my Moody Instrumental Music (Mood Music) the way that I do. In this instance with Pound Cake, I created the beat to feature me playing piano. So, this is really a piano music track rather than a beat. I feature the piano rather than having an artist rap or sing over the beat.
Beatmaking Tools
I'm using Propellerhead Reason 6.5 and the Dr. OctoRex to loop a sample in REX2 format. I then create various instrument parts for my song and eliminate the use of the original sample altogether. This is not a comprhensive tutorial about using the Dr. OctoRex to sample flip, but it is enough to get you started thinking of more ways to make your music better.
For More on How To Arrange Beats...
Be sure to check out the other videos in this beat tutorial series. Contact me with any questions you have about this video, the series, or the beat.
Also, follow me on Facebook, Twitter, Soundcloud etc. and I'll see you there! =)
Thank you for your support.
Grace and Peace!
Taurus M. James
This Beat Tutorial Video Series Also Covers...
Sample Flip Beats are fun to make. How to flip a sample, Reason NNXT, slice a sample, chop a sample, sample chopping, sample slicing, sample flipping, I do t all in this video.
How to make beats and Hip Hop Music
Stirred Not Shaken Sample Flip Beat sample beat beat how to
instrumental beats instrumental reason beats instrumental instrumentals music music video new music new songs hip hop dance make music propellerhead reason
Piano instrumental beat, moody instrumental music, beat making
Share
TaurusBeats uses AddThis share buttons so you can easily share your favorite content from this site to your Facebook, Twitter, and more.
To share this content on social media, click on the share icons. You will be prompted to connect your social media account if you have not already.
Thank you for sharing!