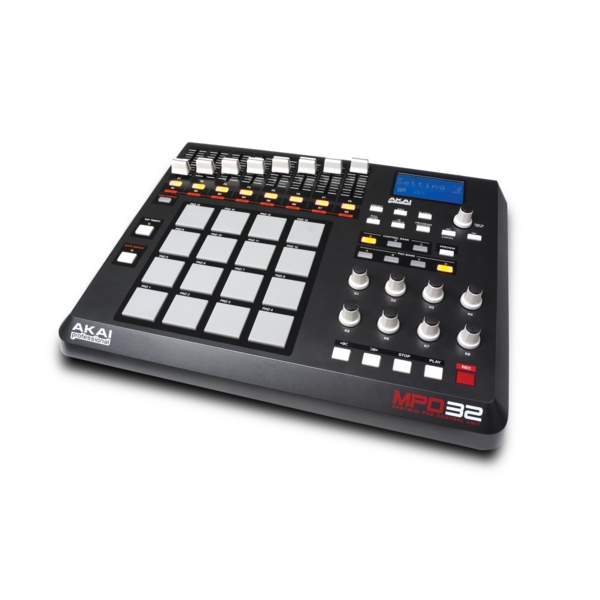 Image for Akai MPD32 Basics – TaurusBeats (Taurus James)
Akai MPD32 Basics
This video shows some basic information about the Akai MPD32, which I use to make sample flip beats in Propellerhead Reason, on a Windows-based PC.
Beatmaking tutorial - Akai MPD32 - Akai MPD32 Basics
In this video, I discuss:
- MPD32 USB/MIDI Controller
- NO SAMPLES ARE STORED in the MPD32 USB/MIDI Controller
- Difference Between MPC and MPC
Time: 2:45
This post is about: MPD32, Reason, Akai MPD32, MPD
Want to get an Akai MPD32 USB/MIDI Hardware Control Surface to use with Propellerhead Reason in order to make sample flips and other beats?
In this video, Akai MPD32 Basics Part 1, I cover some basic points about the device for beginners who want to know how to use the Akai MPD32 USB/MIDI controller with Digital Audio Workstation (DAW) software such as Propellerheads Reason, Image Line's FL Studio, and others.