Make Music with Reason: Building Music With Basic Parts (Part 7 of 7)
Building Music With Basic Parts Part 7
Learn how to make instrumental music using Propellerhead Reason and the Yamaha DJX MIDI keyboard as a controller.
In this video, I show you "How I Reason" by covering the following:
In Part 7:
- Final Result walkthrough
- Layering instrumentation
- Music structure
Time: 4:40
Propellerhead Reason Making Music With Basic Parts Video Series Part 7
This post is about: instrumentation, layering, reason, propellerhead reason, yamaha djx, layers, make music, instrumental music, basic music parts, instrumental, layering instruments, instrument pattern, technique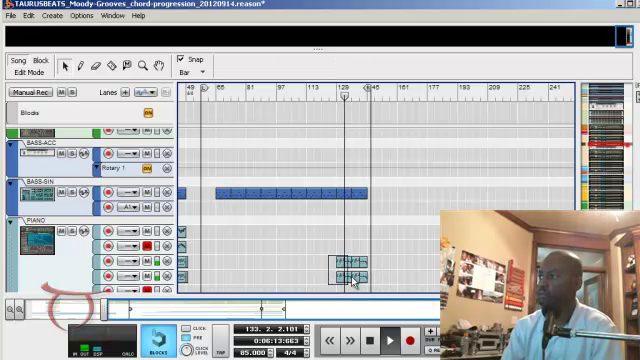 Image for Building Music With Basic Parts Video Series Part 7 –
I get inspiration for my Moody instruMental Music from many places. Sometimes, the most basic thing triggers the creativity in me. This video series shows an example.
I was watching a video on the StudioLinkedVST Youtube channel and I was inspired by a simple bass progression being played. I then set out to make another Moody instruMental Music creation.
This video series is about:
instrumentation, layering, reason, propellerhead reason, yamaha djx, layers, make music, instrumental music, basic music parts, instrumental, layering instruments, instrument pattern, technique