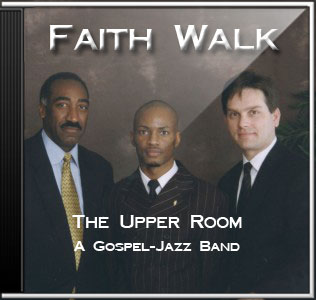 Image for TaurusBeats and The Upper Room A Gospel Jazz Band – TaurusBeats (Taurus James)
Updates about TaurusBeats Gospel Jazz Music and The Upper Room Gospel Jazz Band
Content locked
If you are already a member, you will need to sign in.
What People Are Saying
Uprightvideo - na
I sent you a message a while back but never got a response. You are probably the main reason I gave up my Mpc 2500 and went with Reason and the Mpd 32....I'm still making music with the combo....thanks Taurus. :-)
Dj Sergio - Poland
Oh men!! Your Exodus is a really good track!! great beat.......piano.... fantastic.......tell me where you will be have more tracks on your site...
Lord Toranaga - na
you make great videos. excellent production quality!
Sergion - Poland
HI!! its again me... i checked Your web again after long time.. and im really happy that i did it!! your new songs... ARE MORE THAN AMAZING!! when i listen Your music... i feel like ... (impossible to write how i feel) but i love this feeling... very thx You for Your music... im going to listen it all time smile :) greetings from Poland my friend wink ;)
angie wize - USA
Hello, I am angie wize. I was online looking for music and I heard samples of your work. Love it, so far. I'm looking forward to hearing more.
Leave a Comment!