Media: Hip Hop Beat, Sample Flip Beat, Story Rap Beat, Party Beat –
---
Like, Comment, Share
Calling
Calling
by Taurus James
Hip-Hop
93
4:54

Found in...
Dreamer
Image: – Hip Hop Beat, Sample Flip Beat, Story Rap Beat, Party Beat – TaurusBeats
Hip Hop Beat, Sample Flip Beat, Story Rap Beat, Party Beat
"Calling" sample flip hip hop beat- Moody instruMental Music by Taurus M. James 
Calling is a sample flip hip hop beat for a dance party. This is also a great story rap beat for rap artists.
This is another sample flip hip hop beat,
Made for Dreamer Moody instruMental Music Collection
Dreamer | Sample Flip Hip Hop Beats | Moody instruMental Music
I made this sample beat as a response to a challenge by my man Orlando "Steve" Smith. I did a video showing how I created the track in a bout an hour. I added this one to the Dreamer collection as a bonus track.
Mad props (respect) to Al Jarreau, not only for this track, but also for all of his masterful work over the years as a true music pioneer.
Sample Facts
Rainbow in Your Eyes
Artist: Al Jarreau
Album: Glow
Duration: 3:06
Released: 25 Oct 1990? or 1976
Label: Warner Bros.
Producer: Al Schmidt, Tommy Lipuma
Writer:
MUSIC Type
mashup, instrumental, remix, hip hopl, sample flip
MUSIC Use Suggestions
exercise, fitness, running, dancing, party, background, commercial, advertisement, ads, road trip
MUSIC Tempo
94bpm (Medium 81bpm - 110bpm)
MUSIC Themes
nature, relation, shopping, fashion, party, sports, kids, technology, movies, christmas, entertainment, showbiz, places, 1970s, education, runnung, fitness, driving, road trips
MUSIC Moods
repetitive, shimmering, catchy, energetic, lively, fun, insistent, Positive, optimistic, bright, carefree, happy, joyful, inspirational, uplifting, satisfied, contented, upbeat, punchy, quirky, relaxed, laid back, lazy
INSTRUMENTS
band, drums, percussion, guitar, bass, keyboard, flute, synth, synthisizer, vocal, beat box, chanting, scat, male, whispering
---
See also...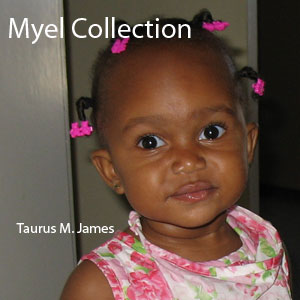 New music sample from the Myel Collection CD
Flo - Moody Instrumental Music
Flo - Make Beats w/ Reason, Yamaha DJX - Recording Piano Parts
Beatmaking video - Moody Instrumental Music - How to Make Beats - Flo
Watch me make moody instrumental music using Propellerhead Reason and the Yamaha DJX MIDI keyboard as a controller.
Here's a quick video of me recording piano parts for "Flo" - a Moody instruMental Music creation I'm working on for the Moody Grooves collection.
Moody instruMental Music by Taurus M. James
"Dlo"
by Taurus M. James - ASCAP
Time: 10:00
This post is about: Flo, Moody Grooves, moody instrumental music, piano, dance groove, instrumental music, how to make beats
---
Important Notice:
IMPORTANT: This song contains a sample. If you purchase a license to use this song, you are responsible for clearing the sample for use in your project. Contact me if you want to license a version of this song without the sample.
---
Share on social media
TaurusBeats uses AddThis share buttons so you can easily share your favorite content from this site to your Facebook, Twitter, and more.
To share this on social media, click on the share icons. You will be prompted to connect your social media account if you have not already.
Thank you for sharing!
---
Comments