---
Like, Comment, Share
Dionne
Dionne
by Taurus James
RnB-Urban
93
3:17

Found in...
Smooth James
Image: – – TaurusBeats
My cover of "I Can't Make You Love Me" by Bonnie Rait, featuring the voice of Dionne Lightwood.
MUSIC Type
vocal, instrumental, remix, a capella, minimal, sample flip
MUSIC Use Suggestions
exercise, fitness, running, dancing, party, background, commercial, advertisement, ads, road trip
MUSIC Tempo
94bpm (Medium 81bpm - 110bpm)
MUSIC Themes
world, international, wild west, nature, horror, relation, shopping, fashion, party, sports, 1920s, american history, tropical, kids, sci-fi, technology, 1960s, biker, punks, high class, , religious, holidays, farm, rural, fantasy, movies, christmas, entertainment, showbix, 1950s, places, 1970s, education, action, mystery, crime, las vegas, 1980s, martial arts, runnung, fitness, driving, road trips
MUSIC Moods
abstract, repetitive, robotic, mechanical, scientific, futuristic, sparse, atmospheric, ambient, dreamy, elegant, graceful, ethereal, heavenly, hypnotic, lush, magical, panoramic, pastoral, shimmering, swirling, trippy, builds, grows, busy, catchy, dramatic, adventurous, angry, dangerous, dark, eerie, haunting, evil, sinister, fearful, mean, tough, mysterious, ominous, paranoid, scary, stealthy, strange, weird, suspenseful, uneasy, earthy, organic, emotional, anticipation, anxious, childlike, demure, disappointed, heartwarming, introspective, lonely, nostalgic, reflective, poignant, sentimental, thoughtful, energetic, aggressive, driving, lively, hi-energy, rowdy, urgent, wild, frantic, erotic, naughty, raunchy, sexy, fun, comical, humorous, drunken, whimsical, insistent, Positive, optimistic, bright, carefree, happy, joyful, inspirational, uplifting, satisfied, contented, upbeat, punchy, quirky, relaxed, laid back, lazy, peaceful, calm, romantic, passionate, sensual, tender, sad, depressing, melanchoiy, melodramatic, strong, anthemic, bold, confident, determined, epic, majestic, noble, dignified, patriotic, powerful, sophisticated, victorious
INSTRUMENTS
brass, bugle, french horn, trombone, trumpet, tuba, horn section, big bamd, brass band, drumline, marching band, rock band, symphonic band, drums, percussion, guitar, bass, world guitar, lute, dulcimer, keyboard, harpsichord, organ, piano, orchestra, hits, stabs, reeds, woods, wooswinds, accordion, bassoon, clarinet, english horn, flute, oboe, piccolo, recorder, saxophone, badpipes, didgeridoo, duduk, strings, cello, celtic harp, fiddle, harp, pissicato, viola, violin, upright bass, string section, synth, synthisizer, vocal, a capella, beat box, chikd, chanting, choir, gregorian chant, opera, scat, male, female, vocoder, whispering
---
See also...
My Propellerhead Reason Tutorial Videos will help you quickly Learn How To Make Beats while walking you through the techniques and tips I use to make Moody Instrumental Music.
Learn How To Make Beats With Propellerhead Reason Tutorial Videos by TaurusBeats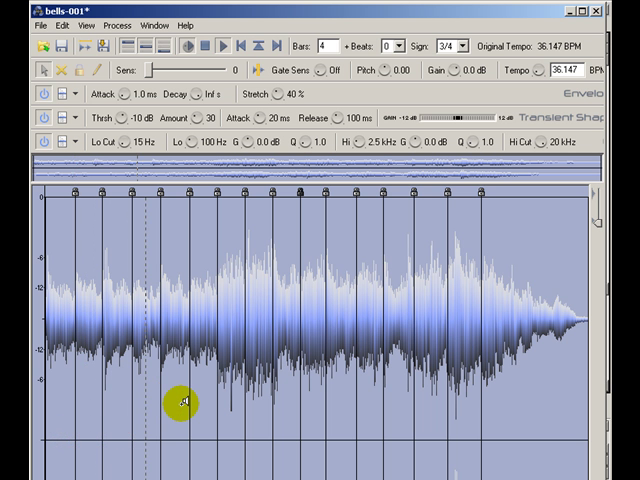 Learning how to Chop Samples with ReCycle and Make Beats Using Reason can be difficult if you are just starting out as a music producer. Hip-Hop music producers and beat makers have different ways of chopping samples and manipulating sample slices in order to get the right fit and feel for the music style they want to create when they make beats. Using Propellerhead Recycle, Reason music making software and my Akai MPD32, I chop samples and make sample flip beats and Moody instruMental Music, and I have learned how to chop samples with ReCycle while making beats in Reason.
Here is a message from one of my subscribers asking for pointers on the subject of chopping samples in Recycle and using Reason to make beats:
I'm a big fan of your beats man and I've been watching all your videos here on youtube and I use them as motivation. I've just started making beats and I use pretty much the same gear and software you do. I have a question for you though and I hope you can help. When I chop samples with recycle I always get this noise at the end of every chop almost like an echo noise so I was just wondering if you know a way to remove that noise because I noticed your samples don't have that noise?!? Also for the bass which one of the Reason applications do you use? I hope u can help! Thanks in Advance.
---
Important Notice:
IMPORTANT: This song contains a sample. If you purchase a license to use this song, you are responsible for clearing the sample for use in your project. Contact me if you want to license a version of this song without the sample.
---
Share on social media
TaurusBeats uses AddThis share buttons so you can easily share your favorite content from this site to your Facebook, Twitter, and more.
To share this on social media, click on the share icons. You will be prompted to connect your social media account if you have not already.
Thank you for sharing!
---
Comments