Good Night
Good Night
by Taurus James
Hip-Hop
97
5:28

Found in...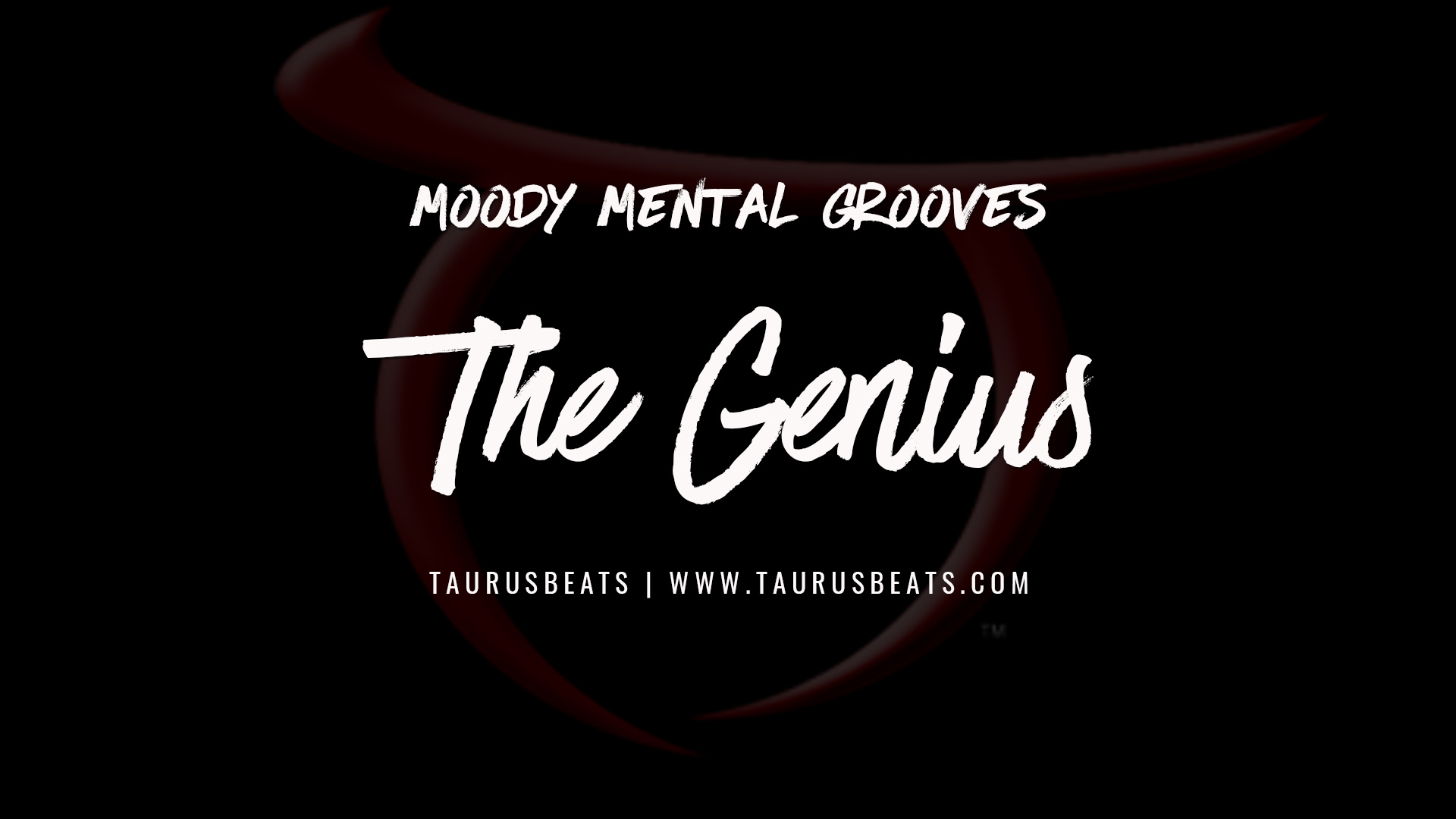 The Genius
Song Facts
Good Night
Artist: Taurus M. James
Album: The Genius
Released: 2006
Writer: Taurus M. James
Label: Faithwalk Music (ASCAP)
Producer: Taurus M. James

MUSIC Type
vocal, instrumental, remix, a capella, minimal, sample flip
MUSIC Use Suggestions
exercise, fitness, running, dancing, party, background, commercial, advertisement, ads, road trip
MUSIC Tempo
94bpm (Medium 81bpm - 110bpm)
MUSIC Themes
world, international, wild west, nature, horror, relation, shopping, fashion, party, sports, 1920s, american history, tropical, kids, sci-fi, technology, 1960s, biker, punks, high class, , religious, holidays, farm, rural, fantasy, movies, christmas, entertainment, showbix, 1950s, places, 1970s, education, action, mystery, crime, las vegas, 1980s, martial arts, runnung, fitness, driving, road trips
MUSIC Moods
abstract, repetitive, robotic, mechanical, scientific, futuristic, sparse, atmospheric, ambient, dreamy, elegant, graceful, ethereal, heavenly, hypnotic, lush, magical, panoramic, pastoral, shimmering, swirling, trippy, builds, grows, busy, catchy, dramatic, adventurous, angry, dangerous, dark, eerie, haunting, evil, sinister, fearful, mean, tough, mysterious, ominous, paranoid, scary, stealthy, strange, weird, suspenseful, uneasy, earthy, organic, emotional, anticipation, anxious, childlike, demure, disappointed, heartwarming, introspective, lonely, nostalgic, reflective, poignant, sentimental, thoughtful, energetic, aggressive, driving, lively, hi-energy, rowdy, urgent, wild, frantic, erotic, naughty, raunchy, sexy, fun, comical, humorous, drunken, whimsical, insistent, Positive, optimistic, bright, carefree, happy, joyful, inspirational, uplifting, satisfied, contented, upbeat, punchy, quirky, relaxed, laid back, lazy, peaceful, calm, romantic, passionate, sensual, tender, sad, depressing, melanchoiy, melodramatic, strong, anthemic, bold, confident, determined, epic, majestic, noble, dignified, patriotic, powerful, sophisticated, victorious
INSTRUMENTS
brass, bugle, french horn, trombone, trumpet, tuba, horn section, big bamd, brass band, drumline, marching band, rock band, symphonic band, drums, percussion, guitar, bass, world guitar, lute, dulcimer, keyboard, harpsichord, organ, piano, orchestra, hits, stabs, reeds, woods, wooswinds, accordion, bassoon, clarinet, english horn, flute, oboe, piccolo, recorder, saxophone, badpipes, didgeridoo, duduk, strings, cello, celtic harp, fiddle, harp, pissicato, viola, violin, upright bass, string section, synth, synthisizer, vocal, a capella, beat box, chikd, chanting, choir, gregorian chant, opera, scat, male, female, vocoder, whispering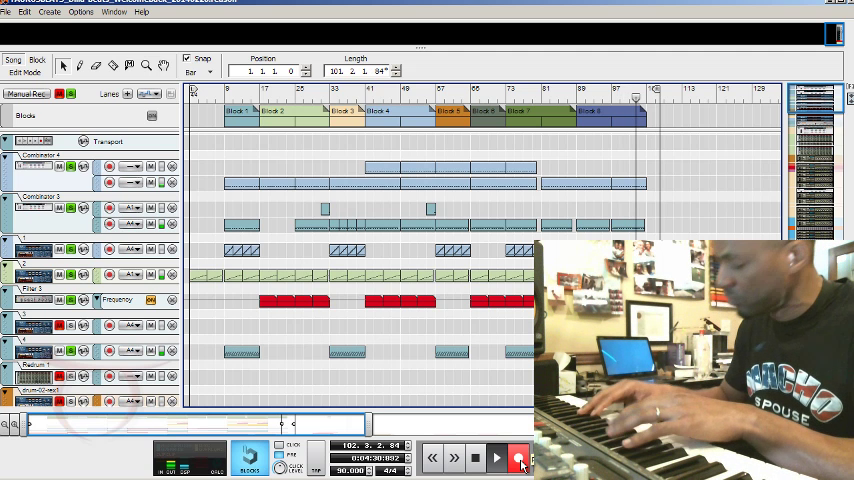 Piano Freestyles Video Series - Floetic
Beatmaking tutorial - Piano Freestyles - How to Make Beats - Floetic
Watch me make Moody instuMental Music using Propellerhead Reason Akai MPD32 USB/MIDI hardware control surface and the Yamaha DJX MIDI keyboard.
In this video, I'm just practicing - doing a lot of impromptu playing (improvisation) around with a smooth beat I made using Propellerhead Reason.
Moody instruMental Music by Taurus M. James
"Floetic"
Copyright 2013 by Taurus M. James - ASCAP
Time: 5:14
This post is about: piano freestyle, piano improvisation, piano, piano mechanics, ear training, make beats, beatmaking

Shine Forever - Reason 4 Beat Instrumental sampled rnb hip hop
Here I am making the Shine Forever track.
This is another one I would love to have guitarist, Curtis Price, play on.
Now you can Look, Listen and Enjoy!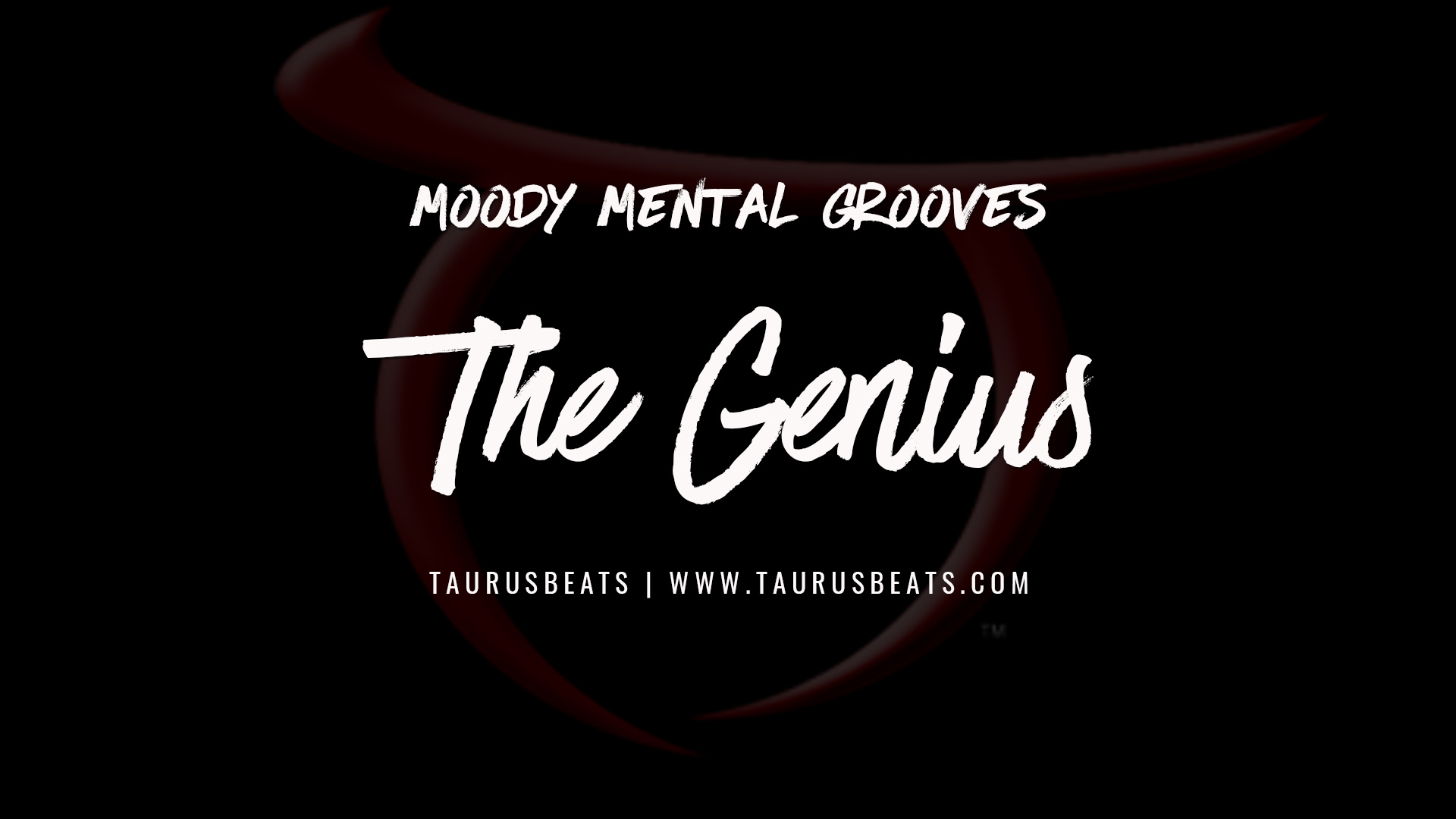 Common Grace - Hip Hop Beat, Sample Flip
I made this sample beat after listening to a wonderful piece of music from the "LifeScapes" collection that I bought from Target.
This GRACE is extended to you from God our Father through Jesus Christ our Lord.
One of my "epic beats" from "The Genius" collection.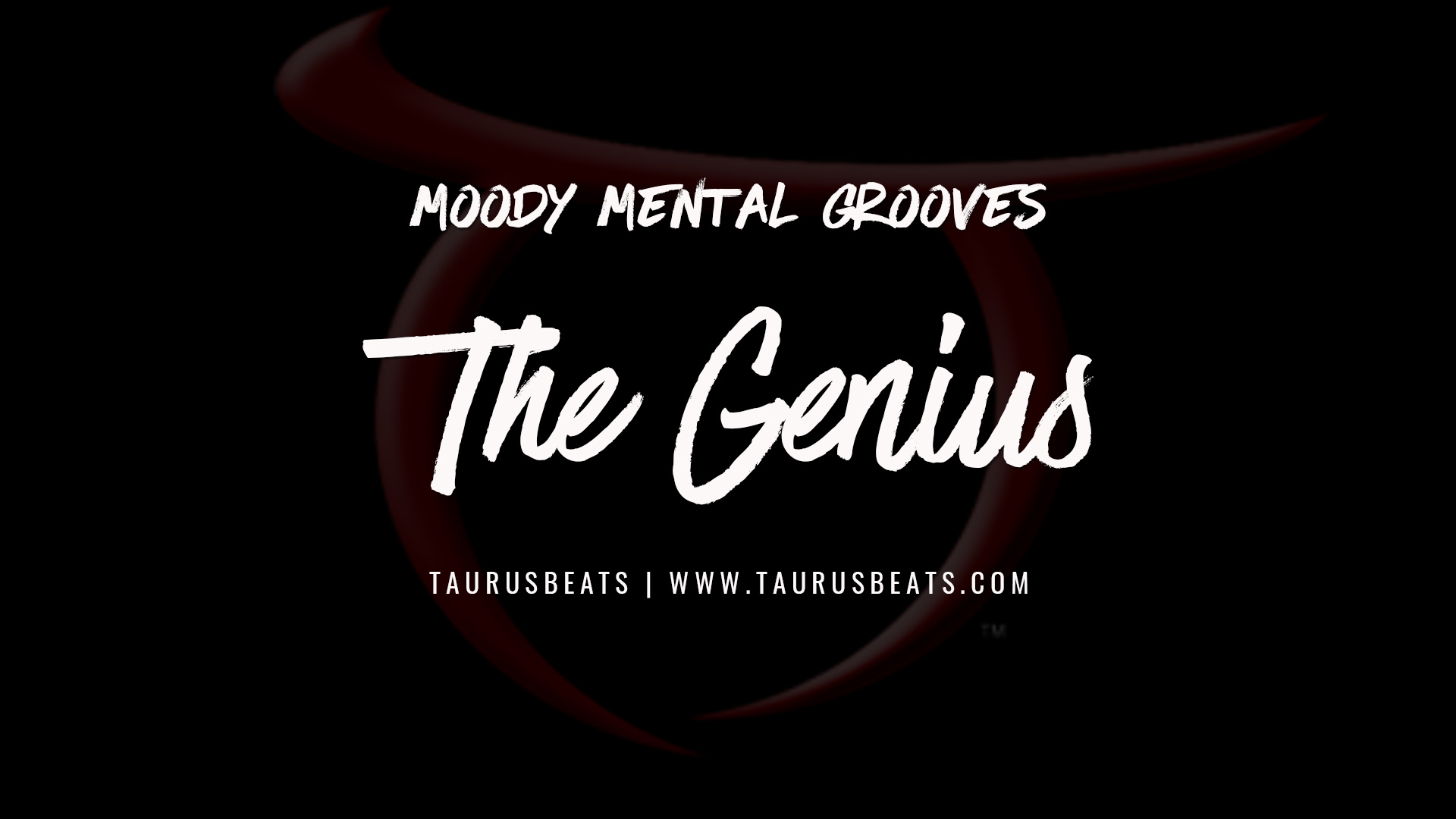 Track with a little West Coast flavor to it. No sample flip this time. This track is also available without my piano improvisations.
The Christ Side - Make Beats In Reason Yamaha DJX - Original Music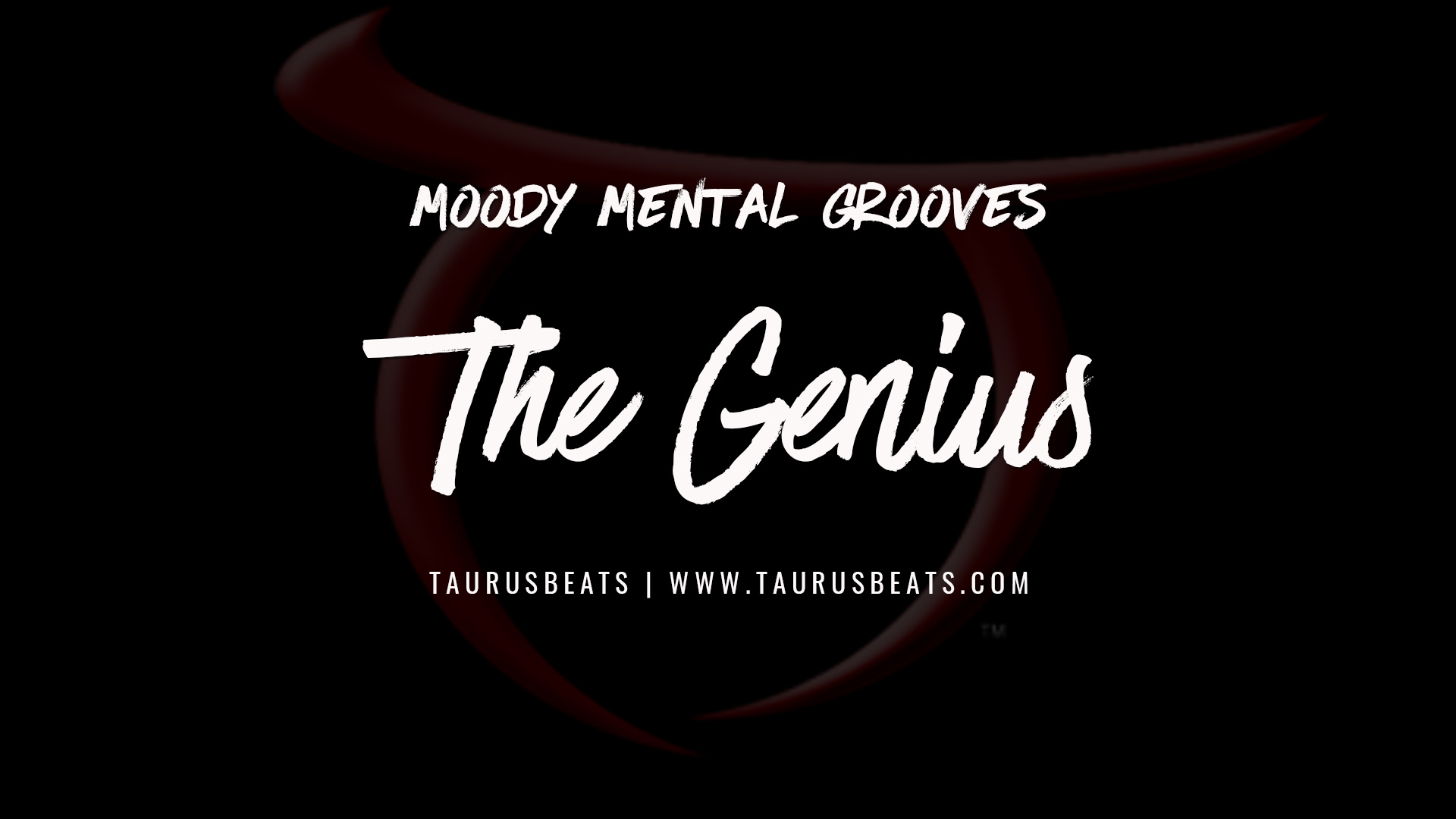 "Still Relevant" Sample Flip Beat - Moody instruMental Music by Taurus M. James
Still Relevant is a driving, energetic sample flip beat featuring a sample slices from Just Memories by Eddie Kendricks. This is a tough beat with a sinister feel to it.
"Tough Energetic Sample Flip beat mashup for the right artist."
Made for The Genius moody instrumental music collection
The Genius | sample Flip Beats | Moody instrumental Music
I made this sample beat after watching the news. It's still the same thing - robbing, killing, deceiving, etc. I wanted to make a track that emphasizes that even in this time...
Jesus Christ is Still Relevant!
Looking for someone to proclaim Christ on this one. Hit me up if you got lyrics for it.
Still Relevant - Make Beats With Reason 4 MPD32 Oxygen8 ReCycle - Hip-Hop Sample Flip Beat
Want to make a Hip-Hop beat or instrumental music with a sample flip? You can use Propellerhead's Recycle and Reason 4.01, the Akai MPD32 USB/MIDI hardware control surface and the M-Audio Oxygen8 v2 USB/MIDI keyboard control surface to get the job done.
In this video series, I'm showcasing another one of my Moody instruMental Music creations - "Still Relevant" - a hip-hop sample flip beat I made using Propellerhead Reason.
Leave a Comment!
IMPORTANT NOTICE:
IMPORTANT: This song contains a sample. If you purchase a license to use this song, you are responsible for clearing the sample for use in your project. Contact me if you want to license a version of this song without the sample.
---
Got something to say? Sign up or login to participate in the conversation.