Piano Freestyle Beat Video - Overcomer
Make A Beat Video Overcomer Piano Freestyle Beat
TaurusBeats Make A Beat Video Series
Taurus makes a beat and captures a piano freestyle for the whole song.
Thank you for watching, liking, commenting, and sharing. I am very grateful.
Grace and Peace!
TaurusBeats
aka Taurus M. James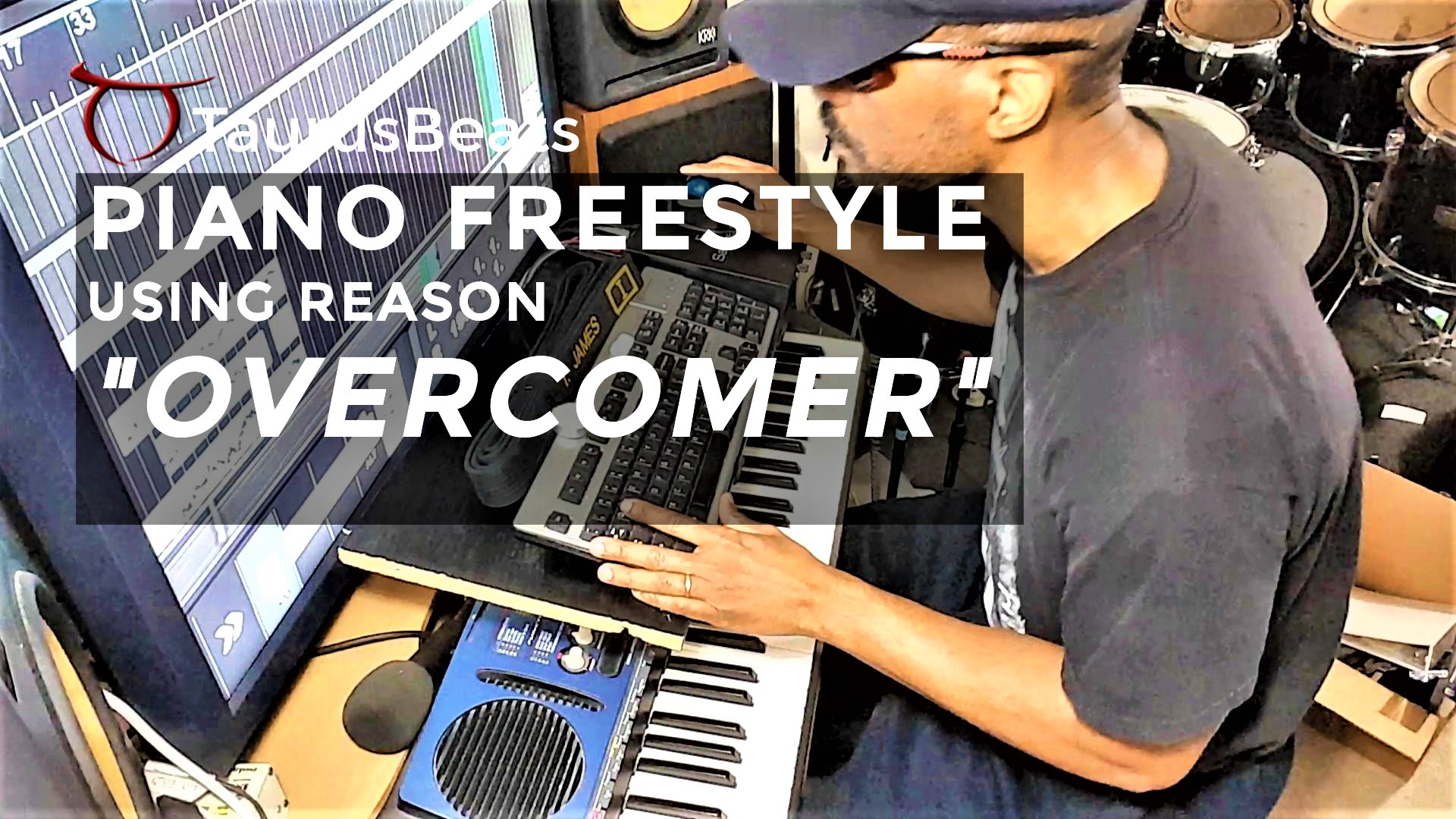 Image for Piano Freestyle Beat Video - Overcomer –
VIDEO INFORMATION
Channel:

TaurusBeats Music

Uploaded time:

February 15, 2017 at 2:09 PM

Duration:

5:01
The Story
Music Type
cinematic, instrumental, video game
Music Use Suggestions
Cinematic Action Music for Video Game Boss Fight; video game, exercise, fitness, running, dancing, party, background, commercial, advertisement, ads, road trip
Music Tempo
135bpm (Fast)
Music Themes
Vide Game, Boss Fight
Music Moods
focused, intense, busy, catchy, dramatic, adventurous, angry, dangerous, dark, mean, tough, energetic, aggressive, driving, lively, hi-energy, insistent, strong, anthemic, bold, confident, determined, epic, victorious
Music Instruments
brass, french horn, trombone, trumpet, tuba, horn section, drums, percussion, bass, keyboard, orchestra, strings, cello, viola, violin, string section
GOT QUESTIONS? ?

E-mail me your music-related questions about Propellerhead Reason, Sample Flip Beats, Remixes, TaurusBeats, Taurus M. James, How To Make Beats, Using Reason, MPD32, Oxygen8, Flip a Sample, Beat Tutorial, Original, Piano Music, Moody Instrumental Music
E-mail: taurus@taurusbeats.com
OTHER LINKS

http://twitter.com/taurusbeats
http://instagram.com/taurusbeats
http://facebook.com/taurusbeats
http://taurusjames.com
Share
TaurusBeats uses AddThis share buttons so you can easily share your favorite content from this site to your Facebook, Twitter, and more.
To share this content on social media, click on the share icons. You will be prompted to connect your social media account if you have not already.
Thank you for sharing!